'Friends With Kids' Red-Band Trailer: Vulgar, But Nice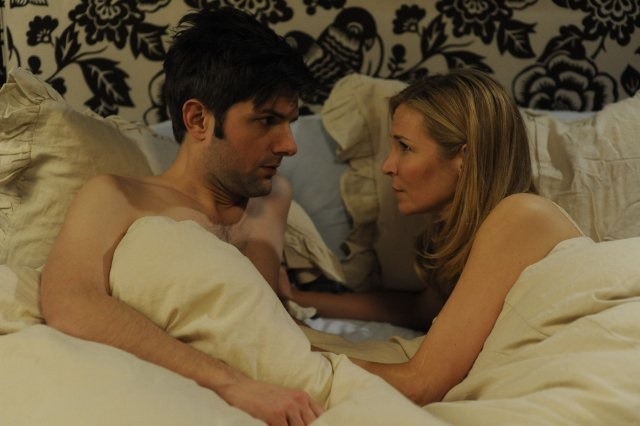 Here's another red-band comedy trailer, and happily it's one that (I think) works a lot better than the last we saw today. Friends With Kids comes from Jennifer Wesfeldt (Kissing Jessica Stein) and explores a slightly absurd premise: two people (Adam Scott and Westfeldt) whose friends have all had kids, decide to have a child together while dating other people.
Complications arise almost immediately, as you might expect, and so do several opportunities for some pretty frank or at least vulgar conversations about sex and dating. The new red-band trailer for the movie shows off bits of quite a few of those scenes, many of which feature Jon Hamm, Kristen Wiig, Maya Rudolph, Chris O'Dowd, Megan Fox, and Edward Burns. Check it out below.
(The trailer is via Hulu, which means it may not be viewable in all countries.)
Friends With Kids opens on March 9, 2012.
Friends With Kids is a daring and poignant ensemble comedy about a close-knit circle of friends at that moment in life when children arrive and everything changes. The last two singles in the group observe the effect that kids have had on their friends' relationships and wonder if there's a better way. They decide to have a kid together – and date other people. There are big laughs and unexpected emotional truths as this unconventional 'experiment' leads everyone in the group to question the nature of friendship, family and, finally, true love.