'Wanderlust' Red-Band Trailer: Malin Akerman Wants To Make Everyone Feel Good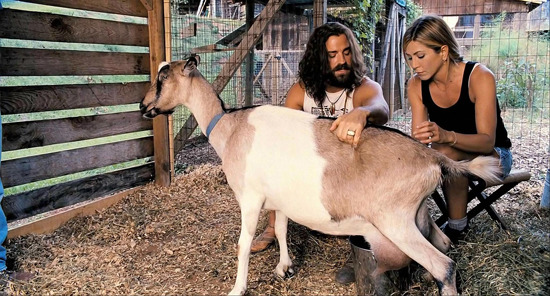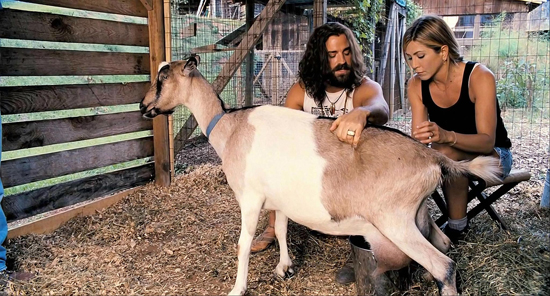 I like David Wain's work a lot. The State was just wonderful; Wet Hot American Summer is an oddball classic; and even something more routine, like The Ten and Role Models, can be a decent bit of entertainment. Wain's new movie, while we wait for the rumors about a WHAS sequel/prequel to come true, is Wanderlust. The movie features Paul Rudd and Jennifer Aniston as a couple that escapes NYC and ends up in a sort of hippie commune en route to Atlanta.
We've seen an all-audiences trailer, but with the movie set to hit theaters in just over a week, Universal has released a red-band trailer. As you might expect, it is speckled with bad language and a lot of not at all subtle sexual humor. Check it out below, and predict where Wanderlust might rank on Wain's career-best list.
Given what I said at the opening, I have to say this isn't all that appealing. I'm hoping that the script, by Wain and Ken Marino, has a lot more hidden in it than this trailer suggests.
Wanderlust opens on February 24. The trailer is courtesy of Break! and Screenjunkies.
Paul Rudd and Jennifer Aniston star in Wanderlust, a raucous comedy from director David Wain (Role Models) and producer Judd Apatow (Knocked Up) about a couple who leaves the pressures of the big city and joins a freewheeling community where the only rule is to be yourself. George (Rudd) and Linda (Aniston) are an overextended, stressed out Manhattan couple. After George is downsized out of his job, they find themselves with only one option: to move in with George's awful brother in Atlanta. On the way there, George and Linda stumble upon Elysium, an idyllic community populated by colorful characters who embrace a different way of looking at things. Money? It can't buy happiness. Careers? Who needs them? Clothes? Only if you want them. Is Elysium the fresh start George and Linda need? Or will the change of perspective cause more problems than it solves?