'Cogan's Trade' Dated For September, 'Butter' And 'Scary Movie 5' Also Get New Dates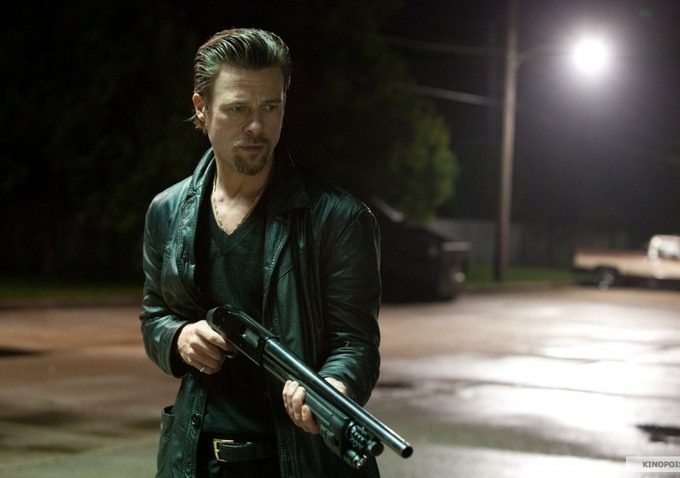 We just showed you some images from Cogan's Trade, Andrew Dominik's long-awaited follow-up to The Assassination of Jesse James by the Coward Robert Ford. Now we've got a release date for the film, which will hit theaters on September 21. Given the movie's pedigree, that suggests the film will premiere either at the Toronto or Venice Film Festival before landing in US theaters.
Cogan's Trade features Brad Pitt as the title character, a mob enforcer who is on the trail of a couple junkies (Scoot McNairy and Ben Mendelsohn) who robbed a mob-backed card game. Richard Jenkins, Ray Liotta, James Gandolfini,  and Sam Shepard are all in the cast as well.
And while we're on the subject of Weinstein Company release dates, the distributor has pushed Butter (a few images are here) from March back to October 5. Given the politically satirical tone of the movie that makes sense. Now the movie, which stars Jennifer Garner, Hugh Jackman, Alicia Silverstone, Ty Burrell and Olivia Wilde, is in prime position to take advantage of electoral hype.
And Scary Movie 5 had been tentatively dated for April, but the movie hasn't even been shot at this point, so it now has a January 11 2013 date, opposite Hansel & Gretel: Witch Hunters. Has it really been almost six years since the last Scary Movie? Time flies for disposable comedy franchises.