Sequel Bits: Peter Berg Talks 'Hancock 2' Ideas, Plus: 'Cabin Fever: Patient Zero', 'Pineapple Express', 'The Trip' Series 2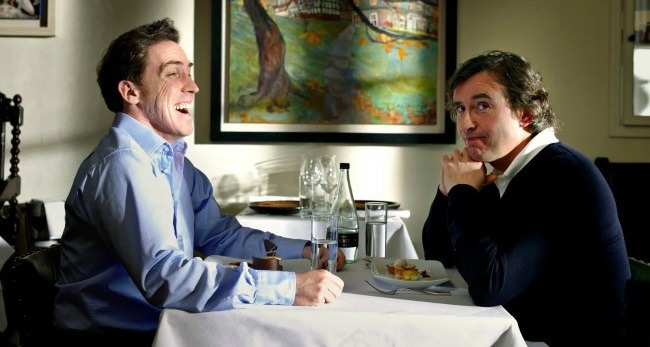 Whatever your genre of choice — action, comedy, or horror — we've got sequel news for you today. After the jump:
Peter Berg teases one of "40 different storylines" he's considering for Hancock 2
Seth Rogen doesn't know if Pineapple Express 2 will happen, but hey, it still might
Steve Coogan offers up a bit of info on the upcoming second season (and possible sequel?) to The Trip
Comic book artist and Altitude helmer Kaare Andrews is tapped for a Cabin Fever prequel
"We've come up with like 40 different storylines," Berg said. "We all change our minds all the time so we're like hyperactive little kids." Such as? "Like, 'Oh man, it would be cool if the Internet started a competition on how to kill Hancock?' That was one idea we had," he revealed. I'm kind of hoping that the fact that he's teased that idea is an indication that he won't use it — the first Hancock left me totally unintersted in the idea of exploring that world again, and the premise Berg suggested doesn't change that at all. Then again, I can't really think of anything that would.
Speaking of another movie that sparked sequel rumors after it hit in the summer of '08: Although a sequel to David Gordon Green's Pineapple Express hasn't moved forward much at all in the past few years, fans are still holding out hope, and screenwriter/star Seth Rogen is still fielding questions. Unfortunately, it still doesn't sound as though circumstances have changed at all at this point.
Asked by Collider whether there'd be a Pineapple Express 2, Rogen responded, "I don't know. The Apocalypse essentially has the same cast as Pineapple Express, so maybe we'll write it while we're filming." It's not a no, but it's not really a yes, either.
The two films do indeed share some similarities. Like Pineapple Express, The Apocalypse was co-written by Rogen and partner Evan Goldberg, and stars Rogen, James Franco, Danny McBride, and Craig Robinson. While I'd still love to see Dale and Saul head off on another misadventure, it sounds like next year's The Apocalypse is the closest thing to a sequel we can look forward to right now.
Last fall, the Indomina Group picked up the rights to Eli Roth's Cabin Fever series with the intention of shooting two new installments, Cabin Fever: Patient Zero and Cabin Fever: Outbreak. It's now taken a step forward on the former, tapping Kaare Andrews to direct the prequel. Andrews is reportedly in final talks to board the project, which would be his second feature directorial effort. A former comic book artist, he broke into feature filmmkaing in 2010 with Altitude.
The script, by Jake Wade Wall (When Strangers Call), explores the origins of the flesh eating disease. When a cruise ship runs into a research island in the Caribbean, the virus is unleashed and the passengers must find a way to survive. Cabin Fever: Patient Zero will lead into the second of the two planned films, Cabin Fever: Outbreak, which will see a doctor and his family discovering the virus on a trip to the Caribbean. Shooting on both films will take place in the Dominican Republic. [THR Heat Vision]
As of right now, Steve Coogan isn't quite the beloved star in the U.S. that he is in his native U.K. But he's been building up a U.S. fanbase with roles in Tropic Thunder, The Other Guys, and Our Idiot Brother, and last year, his six-part Brit TV series The Trip was adapted into a 107-minute film for release in the U.S.
Over the summer, it was announced that he and co-star Rob Brydon would be reuniting for another culinary journey, this time through Italy. Coogan's now spilled a bit more to Vanity Fair, revealing that the  new episodes will see them head the country to "[retrace] the steps of Shelley and Byron, with all the attendant pompousness and portent." No word yet on whether Season 2 (or Series 2, as I think they call television seasons over there) will also be cut into a theatrical feature, as the first one was.
Coogan also mentioned a few other interesting tidbits in his VF profile, including the fact that he'll begin shooting his Alan Partridge movie this summer for a 2013 release, and a funny piece of trivia about a dream sequence you may remember from the first The Trip. Head to The Playlist for more details.