VOTD: All 22 James Bond Openings Simultaneously, Side By Side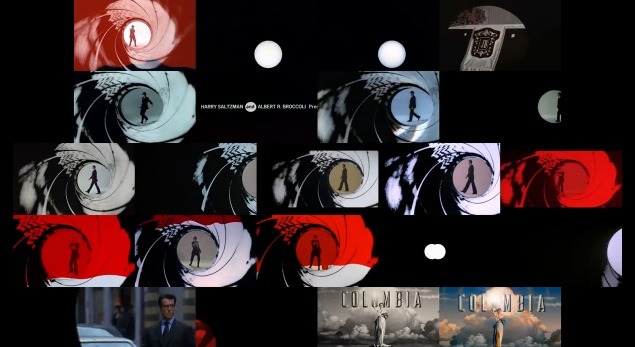 Martinis and a snappy suit aren't what make James Bond so iconic. It's familiarity. If it wasn't for a collection of specific, recognizable traits, the franchise would never have reached its current status. We might not be half as interested as we are in the 23th James Bond film, Skyfall, out this November.
Right off the bat, you need the Bond character and his colleagues. A cleverly-named female love interest is important. An enemy who is cold and ruthless is a plus. Weapons and gadgets, preferably in cars, is another. And, of course, it's not a James Bond film without that iconic opening: a silhouette, from right to left, inside an eye, shooting into camera followed by red blood rolling down the screen.
However, after 22 films, not all the openings are as similar as you might think. After the jump, watch the first minute 22 James Bond openings at the exact same time to see what I mean.
Thanks to BTA3 (via The Daily What) for this video.
"22 Bonds For One Minute" was created by YouTube User MJCJMJCJM who promised, eventually, to have a video that will comprise all 22 Bond films in their entireties. Not sure what the point of that is but I'm sure it'll be interesting to watch for a bit.
Watching the first minute, however, is very telling. You can almost literally see the evolution of the Bond film. Notice in the middle how they are almost all exactly in sync. Later, an opening action sequence was added before the credits. Even the studio logos have changed, extended ever so slighty and more.
It's a fascinating video with plenty to pick though. And it's only a minute, the best kind of YouTube Video. What were you able to pick out?