'The Raid' Director Talks Title Change; Watch A Detailed Behind The Scenes Featurette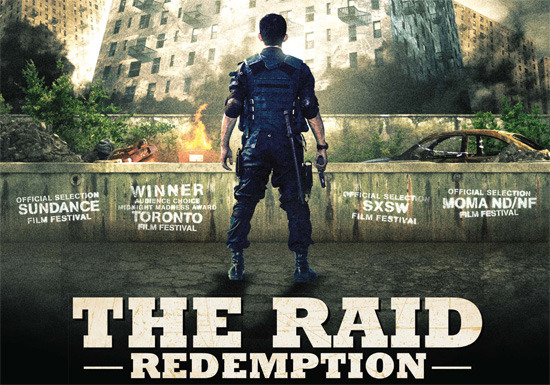 For action film fans, there's a healthy amount of excitement for Gareth Evans' movie The Raid: Redemption (or simply The Raid in many territories), which will be released on March 23 in the US. Last week we saw the first domestic trailer for the film, and got word of that title change, as well as confirmation that the film's new US title is meant to lay the ground for a small series of movies.
Now we've got a 13-minute behind the scenes featurette which goes into detail about the training that went into making the film, and the general approach to creating the action scenes that power the movie. Watch that, and read comments from the director about the US title change, after the break.
First up, Collider provides the BTS featurette.
And the final word on the title change comes from the film's director, Gareth Evans. His explanation is pretty clear, and you can read it in full here. But this excerpt of his blog post gets most of the important info across:
Truthfully, none of us, the guys at SPC included, wanted to change the title from the original. But once we knew we were going to expand the film into a sequel – possibly a trilogy it opened our eyes up to maybe the need for an all encompassing title that could work for all three films.
At first it was just something we toyed around with as an idea to start using with part 2, but then it became an essential thing to do from the get go. The reason why: we found out "The Raid" itself was not available for us to use as a title in the US.
We couldn't get clearance on it and believe me we all tried but with that task becoming impossible and a release date looming – we chose to go with our idea to add a word that reflected one of the elements from the first film. Redemption was the one that fit, and it beat losing The Raid completely after all the work we'd done to establish awareness of the film.
Oh, and here's the US poster for the movie: