New 'Cogan's Trade' Photos Offer A Look At Ray Liotta, James Gandolfini And Richard Jenkins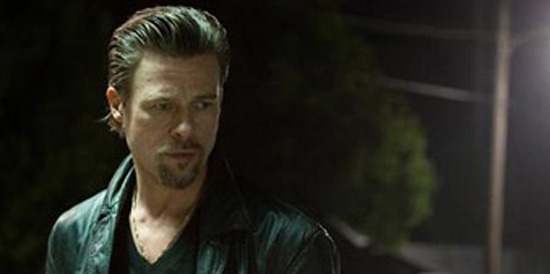 When I made my list of most anticipated movies of 2012, one of the films I immediately realized I'd left out of consideration was Andrew Dominik's Cogan's Trade, which stars Brad Pitt as a mob heavy on the trail of a couple junkies who ripped off the wrong poker game. So far we've seen only one still (above, seen in better resolution below), and no footage. But just on the strength of Dominik's last film, the tremendous The Assassination of Jesse James by the Coward Robert Ford, this new movie stands as one we just have to see.
Now there are a few new stills from the movie that show off more of Pitt as well as looks at supporting players Ray Liotta, James Gandolfini and Richard Jenkins.
The Film Stage found these on Russian site Kinopoisk. Also in the cast are Scoot McNairy (Monsters), Ben Mendelsohn, Bella Heathcote, Sam Shepard and Garret Dillahunt. The Weintstein Company has distribution rights to the film, but no release date has been offered up just yet.