Hints About Two New Studio Ghibli Projects Revealed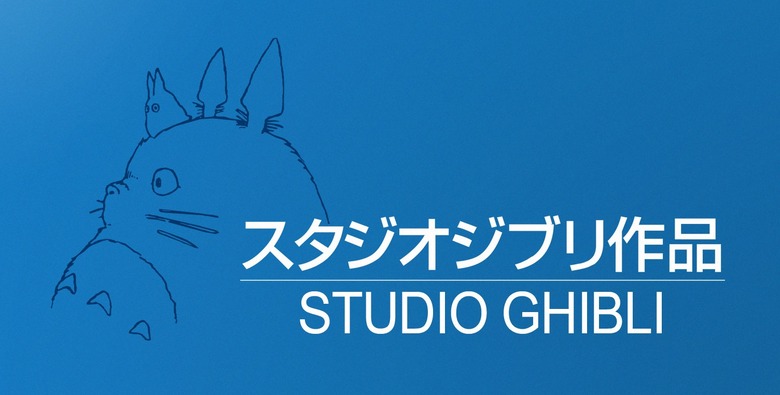 This weekend marks the release of the first new Studio Ghibli film on U.S. screens since 2009. It's called The Secret World of Arriety and besides being a very sweet, enjoyable film, the title is also a great way to describe the world of Ghibli itself. Everything about their productions is shrouded in secrecy. Then, one day, as if by magic, a lovely movie appears, beautifully animated for the world to see.
Due to that level of secrecy, it's rare that any worthwhile information on a Ghibli project pops up before it's good and ready. But today it has. After the jump, read some information about a Ghibli project involving a samurai and another potentially by the director of Evangelion.
The below information comes from the Anime News Network via Bleeding Cool.
First up, a Ghibli producer revealed that Hayao Miyazaki's son, Goro Miyazaki (who directed Ghibli's latest film to be released in Japan, From up on Poppy Hill) is working on a samuari period film that blends fact and fiction and takes place "in the northeastern Tohoku region of Japan during the Middle Ages." A Ghibli samurai movie. Sold.
Next up, Evangelion director Hideaki Anno is curating an exhibit at the Museum of Contemporary Art in Tokyo on Japanese special effects. This is important because of the following information form another Ghibli employee:
"Director A" and "Director H" attended a meeting about an exhibition that "Director A" is supervising for the Museum of Contemporary Art in Tokyo this summer. A major highlight of the exhibition will be a new film work specifically made for the event.
Director A assuredly has to be Anno, so there's another project. Whether or not it'll be a full on Ghibli production or a more straight-forwards documentary to accompany the exhibit, however, is still a mystery.
And finally, the article reveals Hayao Miyazaki's latest film will likely be ready sometime in 2013.
What do you think about these projects? Any stand out to you?