Will Ferrell Will Be A 'Flamingo Thief'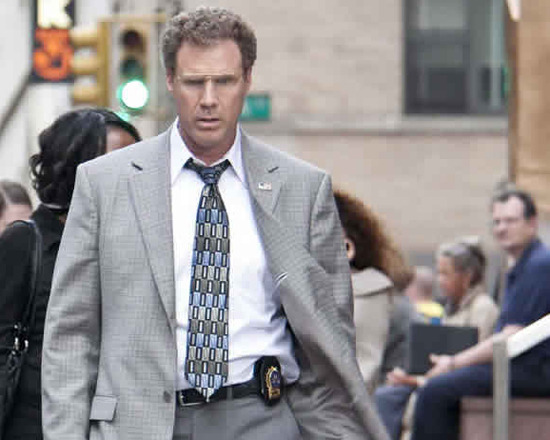 Will Ferrell is now attached to a film that could be a sort of companion piece to his 2010 relationship dramedy Everything Must Go.
Over the weekend Ferrell was revealed to be linked to Flamingo Thief, a Michael LeSieur script that hit the 2011 Black List. The story is based on Susan Trott's novel of the same title about a lawyer who, after a personal tragedy, finds solace in stealing flamingo ornaments. The project is in the early stages, but it has a few big names behind it, so it may move forward fast.
Variety reports that Ben Stiller and Stuart Cornfeld will produce the film, but that no director is attached at this point.
Ferrell has been a bit slower to take starring live-action roles of late, though he's got the Spanish-language comedy Casa de mi Padre coming out soon, and is currently shooting the political satire Dog Fight, which should be ready for the electoral season this fall.
Here's the synopsis of Flamingo Thief to give you a bit more context for the story:
Everyone handles grief differently but none so differently as Tim Forester, multimillionaire Juice King, who lost his son a year ago. It starts with him quietly pocketing a china flamingo belonging to his three year old niece, Joy, and by his tenth flamingo has escalated to felony grand theft. He is shot by one person and shot at by another. He is losing his business and his wife but he is feeling better. Flamingo thieving makes his heart beat. He comes alive. In a way he is having a wonderful time. But how will it end? Quite possibly in prison. Flamingo Thief is a funny, bittersweet story of love, loss, family, fruit and flamingoes. The reader will never forget Tim Forester, his disastrous way of dealing with grief, and a heart that is bursting with love.