Page 2: Toy Fair, Ghostbusters, Donald Glover, Star Wars, McG, IMAX, Walking Dead, Tron, Indiana Jones, Buffy, Transformers, Sandlot, Daniel Radcliffe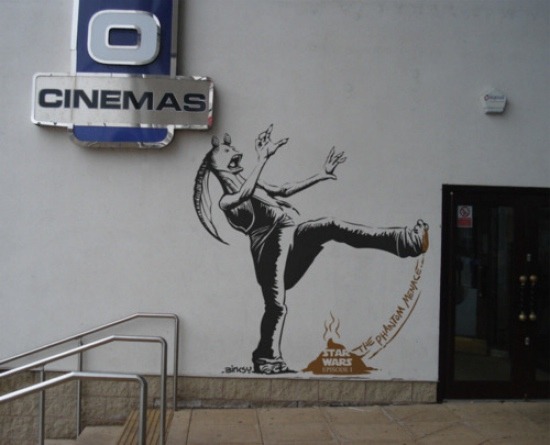 What is Page 2? Page 2 is a compilation of stories and news tidbits, which for whatever reason, didn't make the front page of /Film. After the jump we've included 58 different items, fun images, videos, casting tidbits, articles of interest and more. It's like a mystery grab bag of movie web related goodness. If you have any interesting items that we might've missed that you think should go in /Film's Page 2 – email us!
Header Photo: Street artist and movie critic Binksy's latest creation at a cinema in Manchester UK.
AM lists 30 Overlooked Films of the 2000's You Should See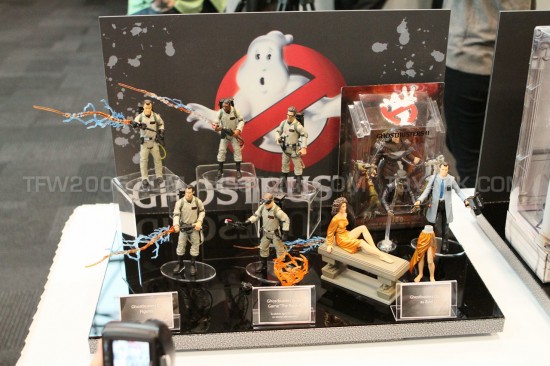 Mattel revealed new Ghostbusters toys at Toy Fair.
The 3D rerelease of Star Wars: Episode I – The Phantom Menace earned $23 million on opening weekend, bumping the film to the #5 highest grossing film of all time. $6 million more and it will surpass the original Star Wars for the #4 slot.
Watch the music video for Childish Gambino's (Donald Glover) song "Heartbeat".Screen Invasion offers a history of Black Film.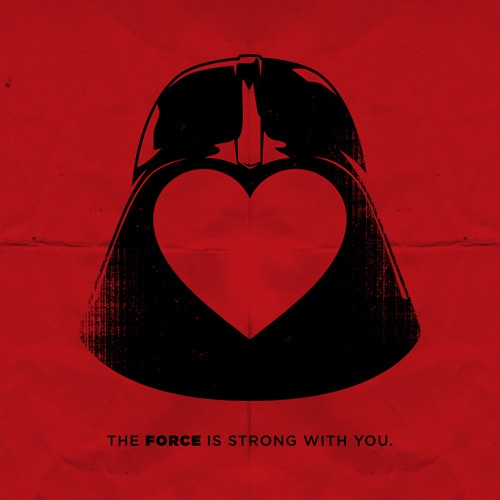 Supervillain-Themed Valentine's Day Cards
Arc Acquires Roland Emmerich's 'Hell'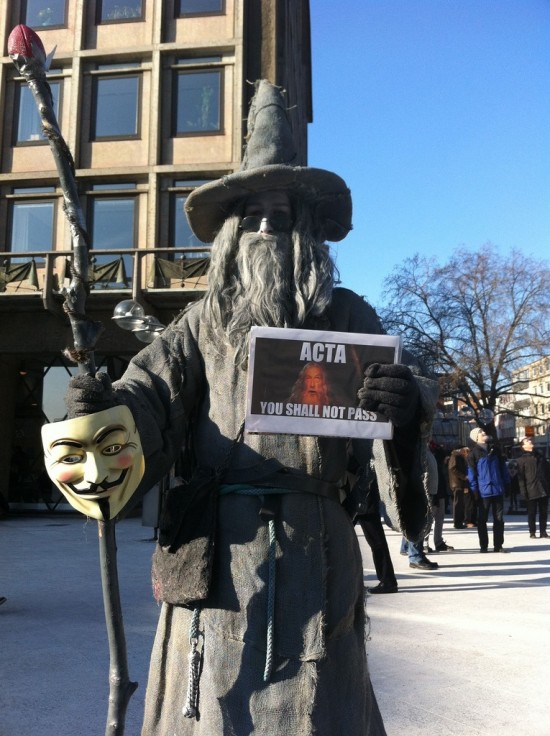 Photo: Gandalf spotted at this weekend's anti-ACTA protest in Cologne.The Sixth Wall lists 9 Believable Apocalypse MoviesWatch Tom Hardy and McG drop trou and get shot in their asses with close range paintball fire.
"Cut Back To A Wide Shot. Open The Skull": The Faces Of Death Guy Looks Back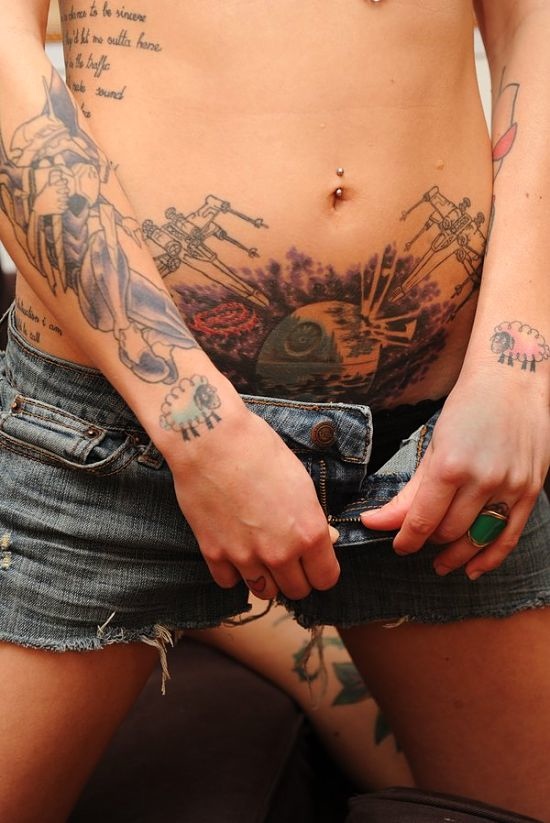 Death Star Belly tattoo
The AV Club lists Crushes on fictional characters
ZDNet Australia has a behind the scenes look at the process of replacing the world's biggest IMAX screen.
Fox 2000 has acquired the feature rights to Amy Tintera's yet-to-be-published novel Reboot.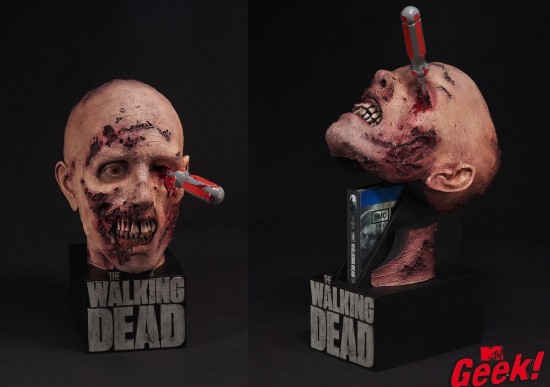 The Walking Dead: Season 2 DVD/Blu-ray case.BuzzSugar lists the 10 tv characters we'd like to get Valentines from.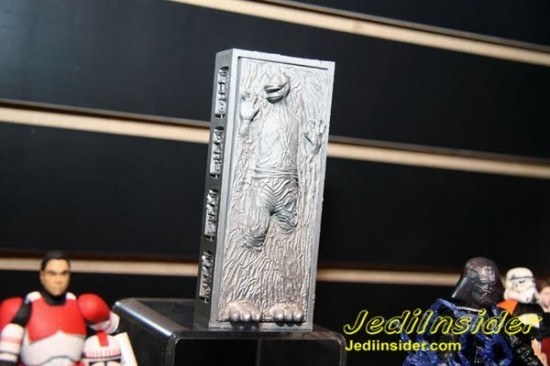 Jar Jar Binks in carbonite figure from the upcoming Star Wars: The Old Republic action figure line.
Whitney Houston's final film Sparkle will be released in August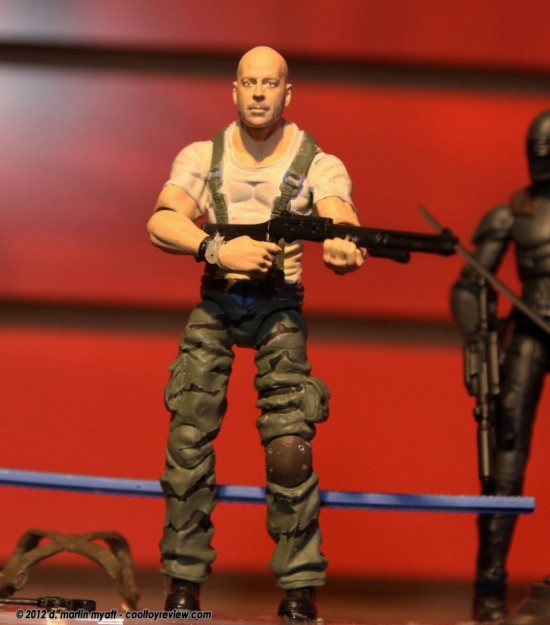 Hasbro's G.I. Joe Retaliation toy line features a Bruce Willis Joe action figure.
Evan Rachel Wood & Mads Mikkelsen Will Take Part In 'The Necessary Death Of Charlie Countryman'Supercut: Terrence Howard Says "Mayne" In Hustle & FlowPajiba lists The 10 Highest Grossing Debuts for a Film Opening on the Weekend of or Preceding Valentine's Day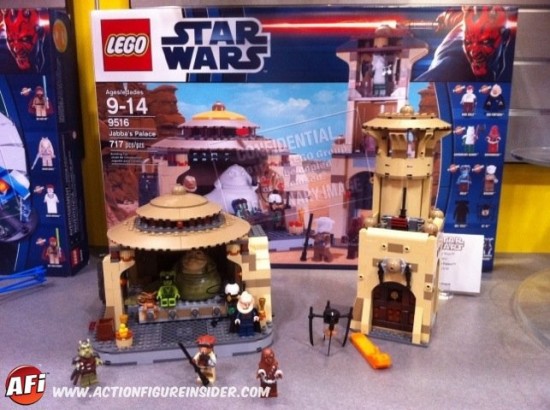 New LEGO Jaba's palace set.
Emmanuel Lubezki, Jonathan Freeman, Michael Weaver and Martin Ruhe claimed top honors in the four competitive categories at the 26th Annual American Society of Cinematographers (ASC)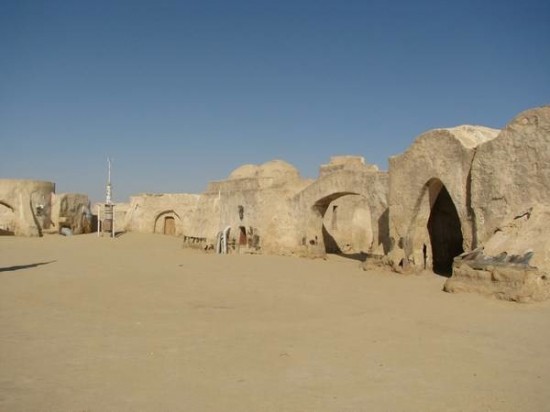 Visit the real life Star Wars locations in Tunisia.Yahoo lists The Top 10 Romantic Movies for Valentine's Day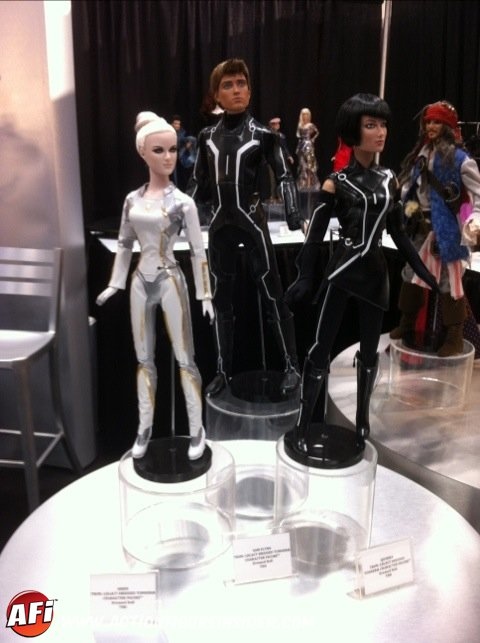 Tonner's Toy Fair 2012 display shows off new Tron Legacy dolls.
Spike Lee Says Red Hook Summer Will Arrive In August.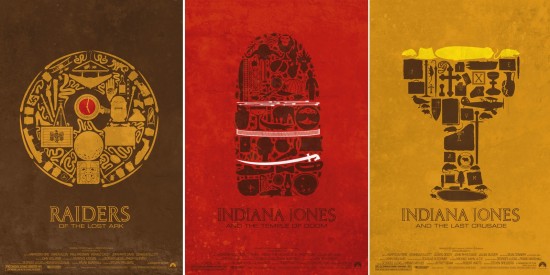 Indiana Jones trilogy minimalistic postersThe Playlist explains Why 'Transformers 3' & 'W.E.' Deserve Their Oscar Nominations
Sneak Peek at BifBangPow's Battlestar Galactica Retro Cylon FigureScreenrant lists 5 Rachel McAdams Films You Should See This Weekend Instead of 'The Vow'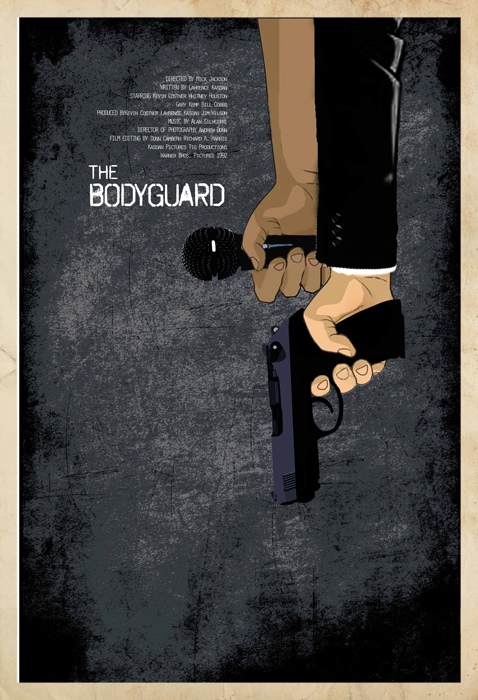 The Bodyguard poster by Edgar AscensãoRejects lists 22 More Of The Most Impressive Monologues In Movie History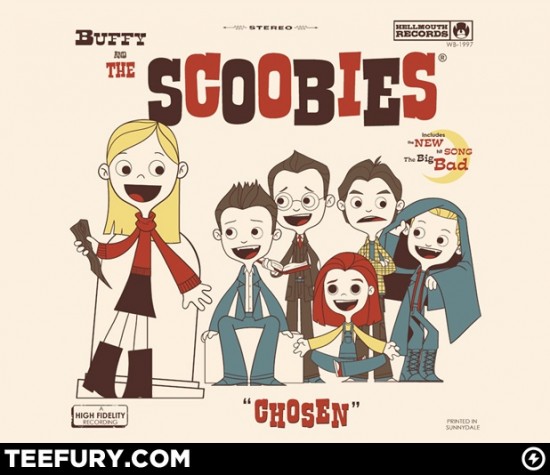 Today's t-shirt of the day on TeeFury is a Buffy-inspired design "Buffy and The Scoobies".
Blastr lists 7 real-life reanimations that have us fearing a zombie uprising.
The TARDIS and the Enterprise will finally meet up in an official Doctor Who/Star Trek: The Next Generation crossover comic from IDW
John Stamos is set To Star In Fox Comedy Pilot 'Little Brother'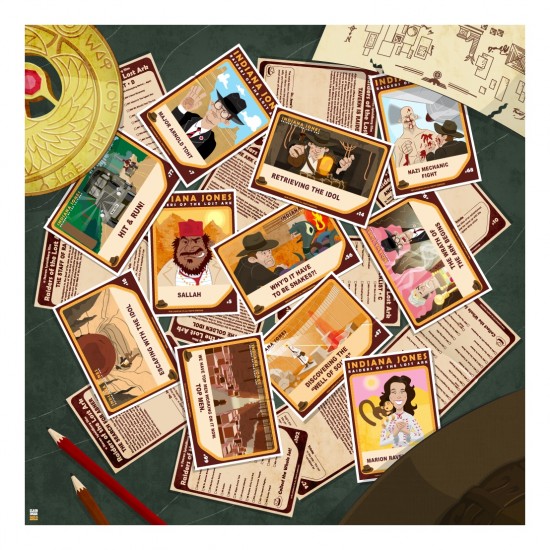 "Collecting Indy" By: Ian GlaubingerBuzzFeed lists 11 Reminders That Star Wars: Episode I – The Phantom Menace Sucks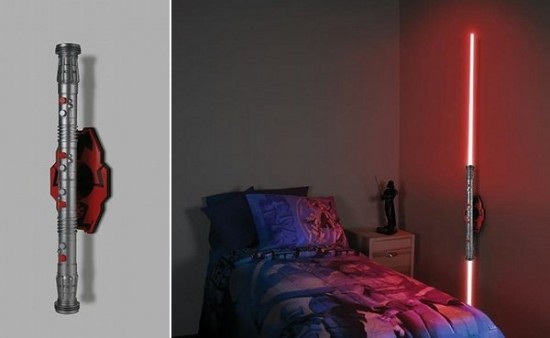 Darth Maul Lightsaber Wall Night Light
The Playlist lists The 5 Best Denzel Washington Performances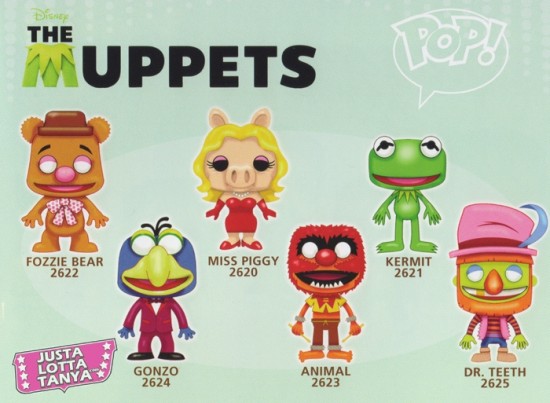 FunkoPOP! will release a line of Muppets figures.
Christopher Plummer & Frank Langella Join Stephen Frears' 'Muhammad Ali's Greatest Fight'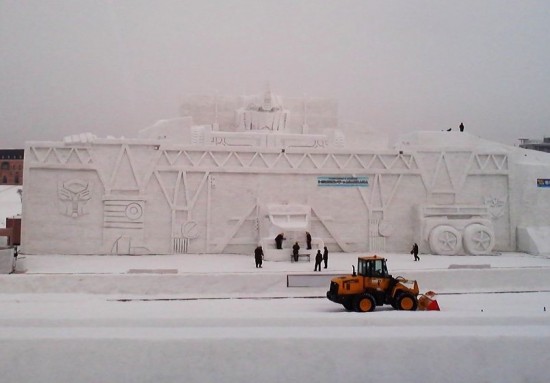 A 53-foot-tall Optimus Prime snow sculpture, which took a month to build, is on display at the Asahikawa Winter Festival in Hokkaido.
Showtime is promoting two recurring players to series regular status for Homeland Season 2.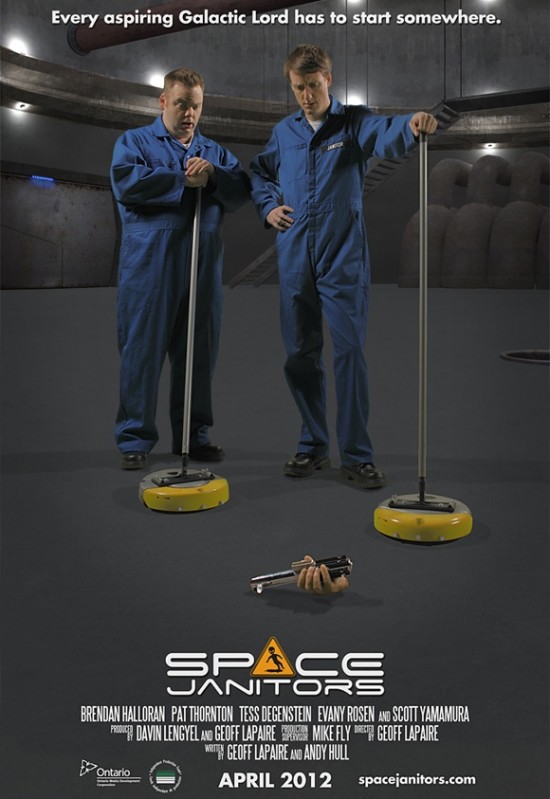 FirstShowing has a first look at Space Janitors, a New 'Star Wars'-Inspired Web SeriesThe Walking Dead co-creator has sued Robert Kirkman.Watch the trailer for Drafthouse Films' Comin' At Ya! (In 3D)
The Netflix Android app has added onscreen volume slider and Facebook integration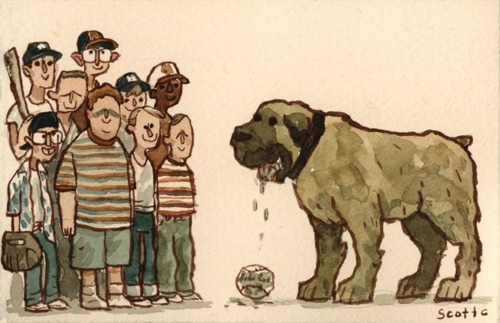 Scott C's latest Great Showdown is a tribute to Sandlot.
E! Online lists Five Reasons Why The Phantom Menace Is Way Better in 3-D.
Watch Daniel Radcliffe read Harry Potter porn fan fiction.
Epic Pictures has taken on foreign sales rights to our Sundance hit V/H/S
Check out this classic photo from the set of The Shining.The Devin's Advocate: How The STAR WARS Prequels Made Me A Better Film Fan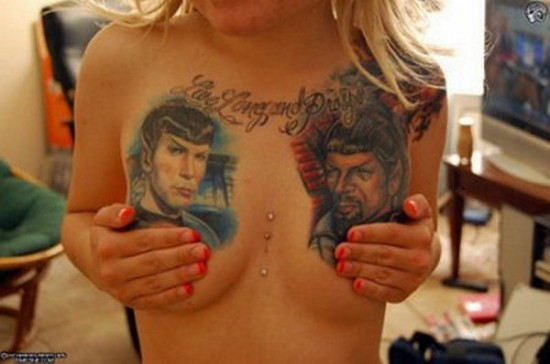 Spock vs. Mirror Spock boob tattoos.
Matt Goldberg argues that its time to make peace with Star Wars.