Toy Fair Images Have Revealed 'The Avengers' Villains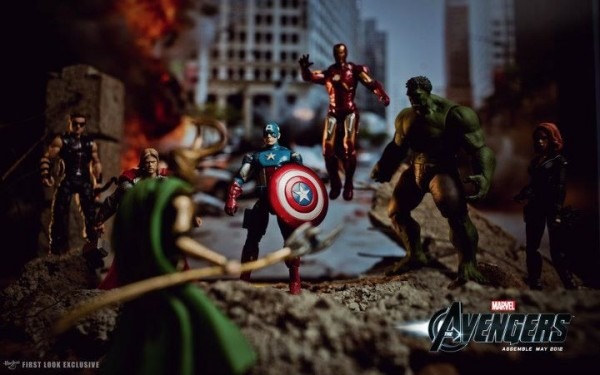 In spoiler hunting, two things rarely lie: domain registration and upcoming toys. The domains come first and can reveal anything from the existence of a project to a rumored title. Toys, on the other hand, are less visible, more easily kept under wraps. They're made by private companies that put them into development way in advance of a film's release because they need to be mass produced. Unfortunately, toy security isn't like movie security. Release a catalog here, attend a major toy convention there, and new products are revealed long before studios are ready to show their hand.
Recently, this happened with the reveal of The Lizard in The Amazing Spider-Man and it's happened again with the villains of The Avengers. After the jump, check out a bunch of images that – if true – would be considered major spoilers for the film.
The images below come from MTV's Geek News and Idle Hands (via Collider) who were walking around the Jakks Pacific showroom at New York Toy Fair 2012, which starts this weekend. They noticed an Avengers board game that looked like this. Again: MAJOR SPOILERS BELOW.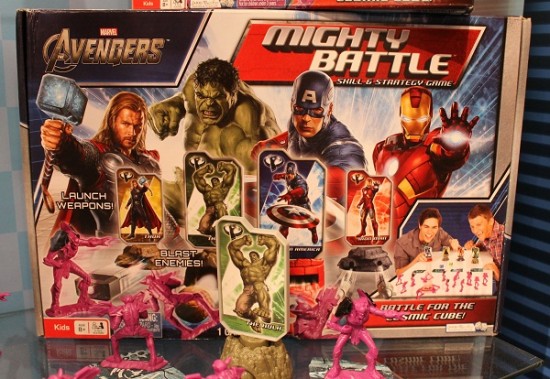 The Avengers Mighty Battle Skill and Strategy Game is a "battle for the Cosmic Cube," according to the box and...wait a minute? What are those purple things?
Look like Skrulls to us, would you agree?
Though the Skrulls have been rumored to be in the film for years, there's no confirmation these beings are actually the film's villains or referred to as Skrulls. In fact, Marvel producer Kevin Feige has said on multiple occasions that the Skrulls are not in The Avengers. That doesn't mean, however, the villains don't look exactly like them. Or that he was telling the truth.
The recent Super Bowl commercial for The Avengers gave a very quick glimpse of the film's villains and they certainly looked similar to these toys. Here's an image from a recent Superhero Bits of a photoshop enhancement from the commercial.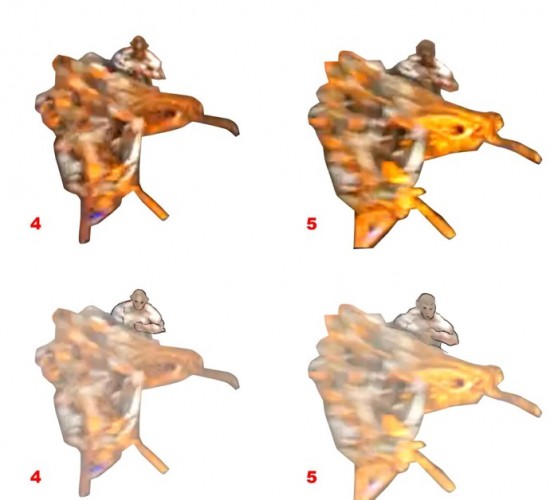 So, what do you think? What are these things and are they the villains of The Avengers? I'm pretty sure they are. The toys rarely lie.