Superhero Bits: The Dark Knight Rises, Youngblood, V For Vendetta, The Avengers, Amazing Spider-Man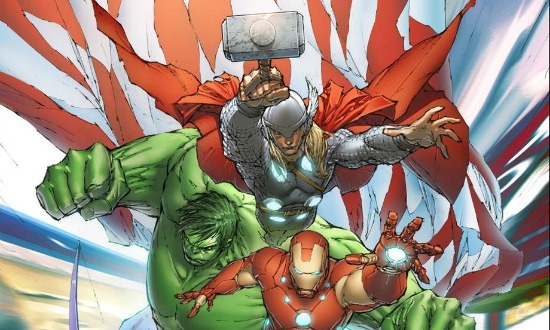 What does Dark Knight Rises star Tom Hardy think of all the Bane mumbling memes? Will we ever see a Youngblood movie? Want to read Gary Oldman's cryptic description of a scene in The Dark Knight Rises? What's the deal with Marvel, Ghost Rider and lawsuits? Is there a connection between Beyond Watchmen and a famous Internet photo? Has Alan Moore embraced the real life symbolism from V for Vendetta? Read about all this and more in today's Superhero Bits.
Tom Hardy spoke to MTV about Bane's voice in The Dark Knight Rises. He's not worried and has watched some of the jokey videos about it.Gary Oldman was at a Q&A (via Collider) and hinted at a very emotional Alfred scene in The Dark Knight Rises:
Watching Michael Caine work, as Alfred, was a great lesson for me. Just focus, concentration. He has this emotional scene. I'm kidding you not. It was tears and the whole thing. And it's 'Take 1.' (Oldman snaps his fingers) He got it. 'Take 2? (snaps his fingers again), Got it. Take 3 (snaps his fingers) Got it. He's just on the money. Every single time. It's just extraordinary... You get inspired by it.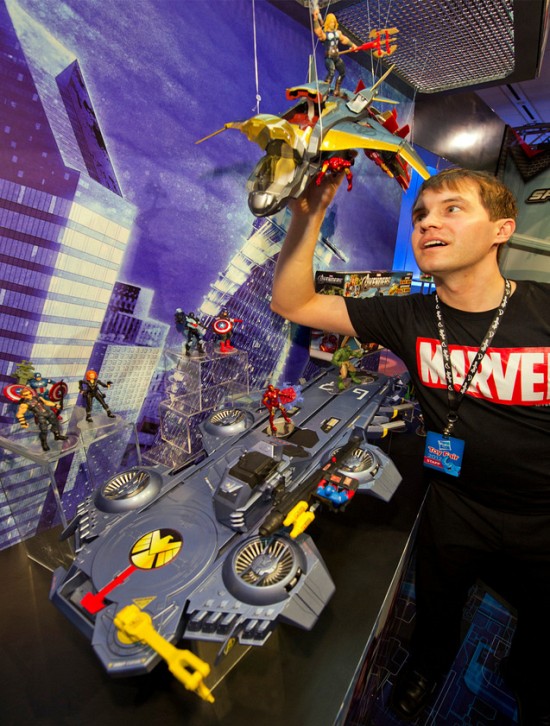 The Avengers are at Toy Fair. Thanks to Marvelous News (via Comic Book Movie).Gamma Squad lists 5 Reasons Boycotting The Avengers is Pointless. And they're right.

These Avengers mugs are currently on sale on the Disney site. Thanks to Thats Nerdalicious.
Smallville Season 11 is coming to comics, as announced yesterday, and What Culture has listed 10 things they'd like to see.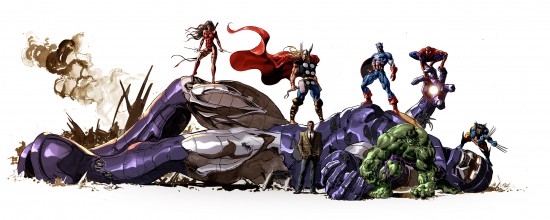 The art by Mike Deodato Jr. shows Marvel characters taking down a Sentinel. Thanks to Geek Tyrant.
In a surprising and upsetting legal turn of events, Marvel is ordering Gary Friedrich to pay them $17,000 to acknowledge that he created Ghost Rider. He's the one suing them over ownership. Read the full story at Movies.com or the legalese at DannyBoy.
Due to the amount of graphics and images included in Superhero Bits, we have to split this post over THREE pages. Click the link above to continue to the second page of Superhero Bits.
Watch Jean Ralphio from Parks and Recreations as The Amazing Spider-Man via College Humor.
Daniel Sunjata spoke to Da Man (via Indiewire) about his role in The Dark Knight Rises:
Under penalty of death, I have been sworn to secrecy regarding this project. But what I can tell you is that I portray a special forces operative who tries to help Batman defeat Bane. Working with Christopher Nolan was a great thrill for me. Taking direction from such a visionary artist is what every actor dreams of. I was very thankful for the opportunity.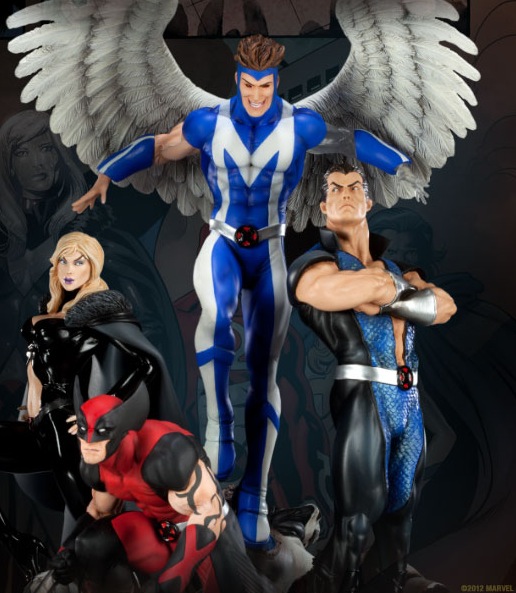 Sideshow Collectibles (via Cool Toy Review) will be releasing a diorama based on the Dark X-Men.Comic Book Movie has 170 (!!) high res screengrabs from the new Amazing Spider-Man trailer.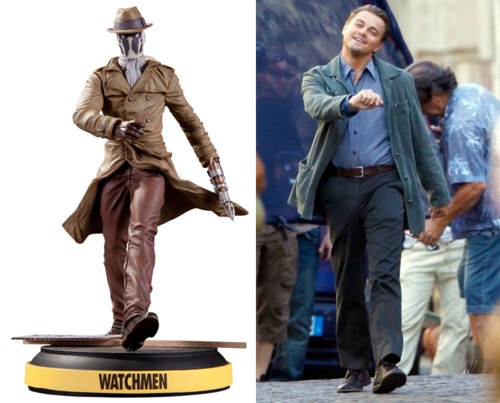 Badass Digest pointed out this Beyond Watchmen statue bears a striking resemblance to a certain Internet meme: Strutting Leo.
Rocksteady, the makers of Batman: Arkham City, denied rumors they're making a Teenage Mutant Ninja Turtles game. Damn.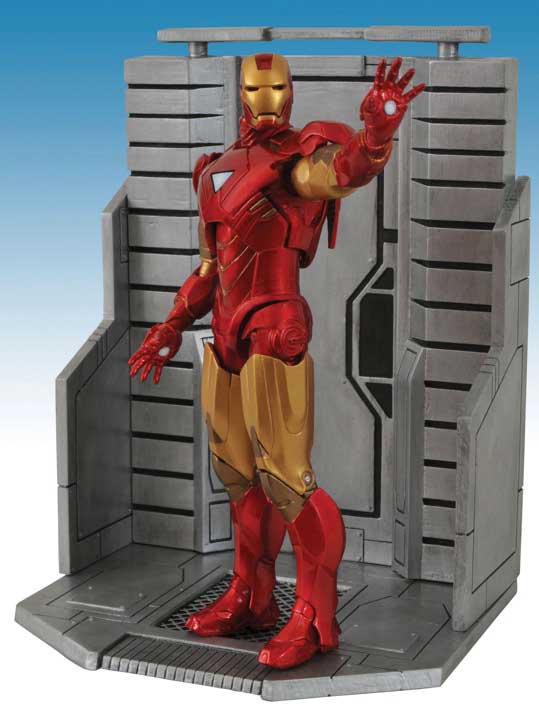 Action Figure Insider posted this new Marvel Select Iron Man with new Avengers centric armor.Alan Moore wrote an editorial at the BBC (via Badass) about his feelings that the Guy Fawkes mask from V for Vendetta has become a symbol of the anti-establishment.
Due to the amount of graphics and images included in Superhero Bits, we have to split this post over THREE pages. Click the link above to continue to the third page of Superhero Bits.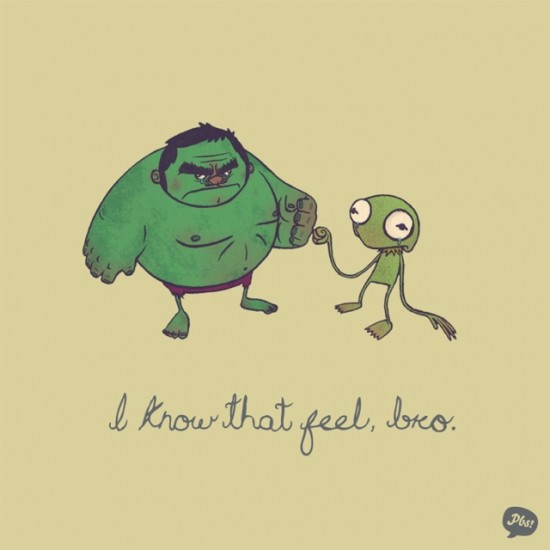 Chris Gerringer's piece, Being Green, speaks for itself. So good. Thanks to Laughing Squid.Comic Book Movie has an editorial saying Batman needs to be darker.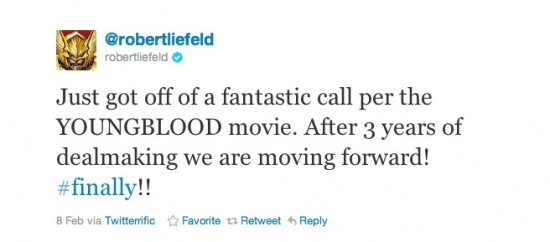 Comic Book Movie pointed us to the above tweet from Rob Liefield saying there's been movement on the Youngblood movie.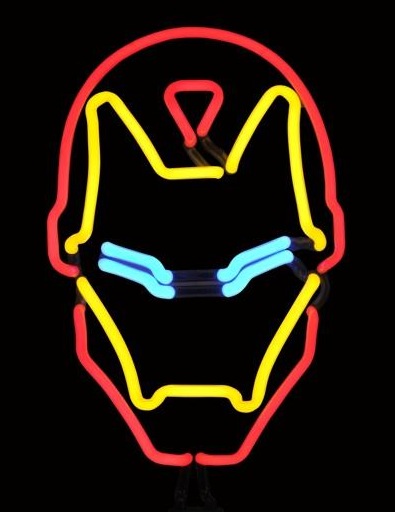 If you ever wanted a neon Iron Man in your life, now you can thanks to Diamond Selects (via CBM).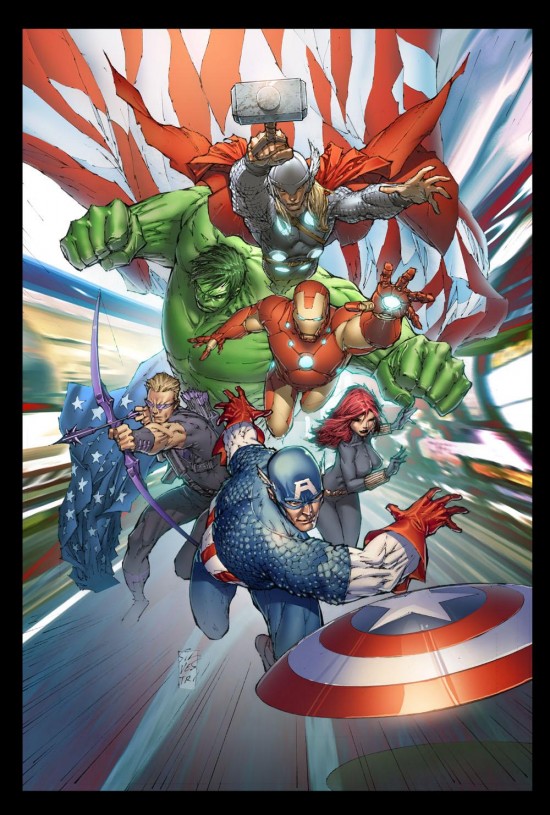 Here's a variant cover by Marc Silvestri for Avengers Assemble #1. Thanks to Comic Book Movie.