Jason Reitman's LACMA 'Reservoir Dogs' Reading Will Feature All-Black Cast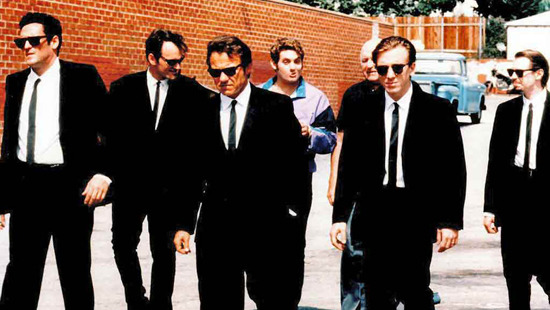 Our apologies. Even if you live in Los Angeles, posting about Jason Reitman's awesome live readings at the Los Angeles County Museum of Art (LACMA) is torture. The casts are so fantastic, the projects so good and yet it's virtually impossible to go because they sell out so quickly. In fact, they sell-out weeks before the script or cast is even announced.
I was lucky enough to see The Princess Bride a few months back with Paul Rudd, Mindy Kaling, Patton Oswalt and returning cast members Cary Elwes and Fred Savage. Reitman has also done The Apartment with Natalie Portman and Steve Carell, The Breakfast Club with Aaron Paul and Jennifer Garner and more. It's super-impressive.
The penultimate reading, long sold out, happens February 16 and it's Quentin Tarantino's Reservoir Dogs. That by itself is insane. But instead of simply casting alternative famous people to play roles actors like Harvey Keitel, Steve Buscemi and Tim Roth made famous, Reitman and co-curator Elvis Mitchell decided to change the entire race of the project. They've selected an all-black cast. Read the list after the jump.
For Mr. Blonde, originally played by Michael Madsen, Reitman has cast Terrence Howard.
For Mr. Pink, originally played by Steve Buscemi, he's cast Anthony Mackie.
For Mr. Orange, originally played by Tim Roth, he's cast Cuba Gooding Jr.
For Nice Guy Eddie, originally played by Chris Penn, he's cast Anthony Anderson.
And for Mr. White, originally played by Harvey Keitel, he's cast...we don't know yet. The Entertainment Weekly article leaves that role open for debate at this point, along with others like Mr. Brown (originally played by Tarantino), Joe, the cop Marvin Nash and the radio DJ originally voiced by Steven Wright. Odds are, Mr. White will be the biggest name of the bunch as Reitman likes to save one big name for last. My guess? Morgan Freeman.
If you live in Los Angeles, there will be a stand-by line for this but odds are it'll start early and only a few of those people will get in. Head here for more info. Ahead head over to EW, who broke the news, to read Reitman's quotes on the event.