'Man Of Steel' Henry Cavill Cast In Ed Zwick's 'The Great Wall'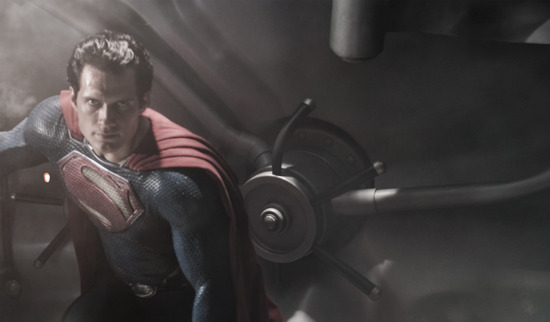 In 2013, we'll see Henry Cavill jump buildings in a single bound. After that, he'll be building them. The Man of Steel star, who is just about done shooting that film, is busy lining up his next project. Variety reports he'll star in Ed Zwick's The Great Wall, an action epic produced by the new Legendary East banner of Legendary Pictures, which will uncover the mystery of how The Great Wall of China came to be. Read more after the jump.
The news of Cavill's casting broke over at Variety, who says that he's in negotiations to star in the film. That means it's all but a formality.
Zwick is co-writing the script for The Great Wall with Marshall Herskovitz and Legendary East hopes it'll be the first film under the new banner. The new arm of Legendary was launched last year as place for the company to make huge, historical based, worldly adventures.
This is the first news on the film in about six months so it's good to see that things are moving forward. And casting Cavill seems like a smart, forward-looking idea. Odds are The Great Wall will be released after Man of Steel and, at that time, they'll potentially have one of the biggest stars in the world. On the other hand, if Man of Steel is a stinker, The Great Wall will have little to no juice.
It's important to remember, though, that Man of Steel is produced by Legendary as well so Zwick and company have almost certainly seen footage of Cavill in that film. This casting bodes very well for Snyder's Superman, scheduled for release June 14, 2013.
Are you already a Henry Cavill fan or are you waiting until Man of Steel to decide? How about Ed Zwick?