Casting Bits: Naomi Watts As Princess Di In 'Caught In Flight;' Haley Joel Osment In 'I'll Follow You Down'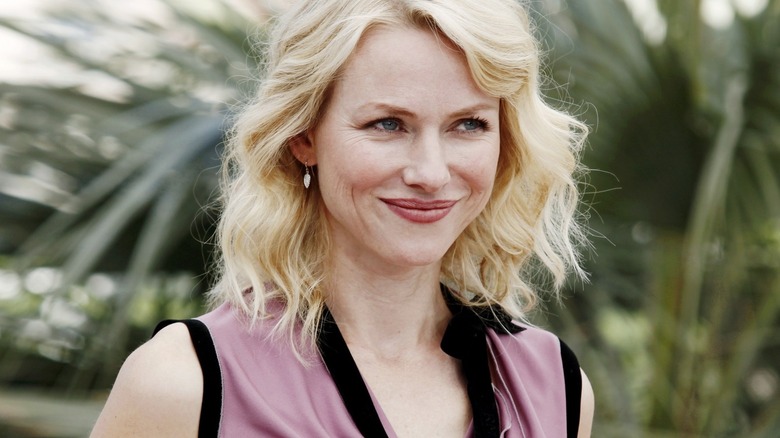 Andrea Raffin/Shutterstock & undefined
There is a staggering amount of casting news today thanks in part to the in-progress European Film Market at the Berlin Film Festival, where producers take projects to gather foreign distribution deals and financing. So let's get right to it.
First up, the Princess Diana film Caught in Flight, which will be directed by Oliver Hirschbiegel (The Invasion, Downfall) has found a new Princess. Last year Jessica Chastain was in talks for the role — there was a moment where she was in talks for every big female role, it seems — but now Diana will be played by Naomi Watts. Losing Chastain is unfortunate, but if Watts is the replacement I can't see too many complaints being aired.
Written by Stephen Jeffreys, the film will shoot later this year with an emphasis on the last two years of Diana's life; that is, after her 1995 divorce, and through her relationship with heart surgeon Dr. Hasnat Khan. "It charts how finding true personal happiness for the first time allowed her to achieve her defining successes evolving into a major international campaigner and humanitarian." [Deadline]
After the break, Haley Joel Osment goes back to science fiction, and we catch up with two new roles for Katherine Heigl that were announced not long ago.
Haley Joel Osment, who broke out as a child talent in M. Night Shyamalan's The Sixth Sense in 1999 and all but disappeared from screens after the 2003 film Secondhand Lions, is starting to make his way back to movies. He has shot a part in Sassy Pants and should be in Wake the Dead, which is shooting soon.
Now he's booked the lead  role in I'll Follow You Down. The movie is a sci-fi mystery tale about "a scientist who mysteriously disappears after a business trip, only to have his son Erol, played by Osment, make an eerie discovery about his whereabouts, several years later."
Richie Mehta (Amal) wrote and will direct; the film will shoot in Toronto in May. [Deadline]
Finally, there's Katherine Heigl. She's moving into new territory with a couple new films. One is Face Blind, a thriller about "a psychologist struck with a rare affliction that makes it impossible to distinguish people by their faces." She ends up being stalked by a guy who also hunted one of her clinical patients, but because she can't tell who he is, the cops think she's nuts. You might be thinking you've seen this movie before, but you haven't seen it with Heigl. Dominic Harari and Teresa De Pelegri scripted; Heigl is also producing. [Deadline]
In addition, Heigl is looking at a part in Brian Henson's film The Happytime Murders, a film the younger Henson has been trying to make for some time from a Todd Berger (Kung Fu Panda 2) script. The film is sort of an adult version of Roger Rabbit; it takes place in a world where humans and puppets live side by side, where the puppet cast of an '80s kids show is being bumped off one at a time. An ex-cop turned private detective ends up trying to catch the killer. Both of these seem like image-changing efforts. And hell, if it works, congrats be to Katherine Heigl. [THR]