Superhero Bits: The Avengers, Amazing Spider-Man, Incredibles 2, Stan Lee, Man Of Steel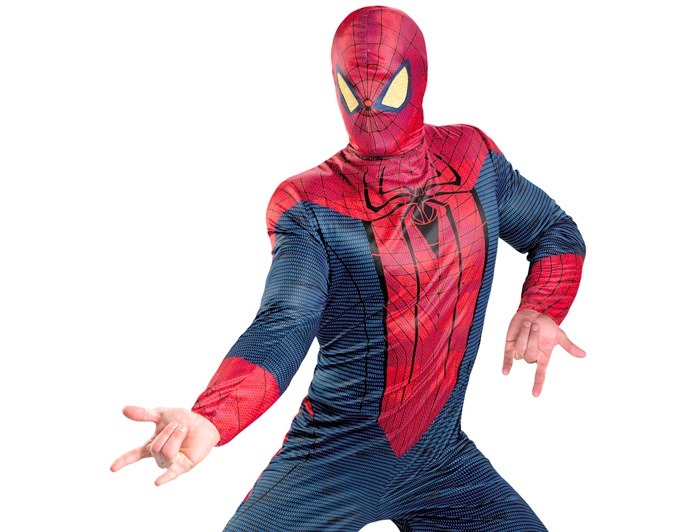 Want to see the best look yet at Hulk from The Avengers? How about some fan made concept art from The Incredibles 2? Did Gary Oldman actually lose his script to The Dark Knight Rises? To which director did Michael Shannon compare his Man of Steel helmer Zack Snyder? Which actor might already be cast in a new Mark Millar movie? Would you like to read the first few pages of Avengers vs. X-Men or the entire Avengers prequel comic? Read about all of this and much more in today's Superhero Bits.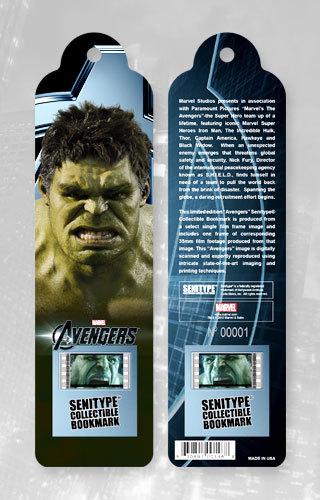 Sentitype (via Comic Book Movie) has posted several new Avengers images on movie tickets and bookmarks. This might be the best look at The Hulk yet.Movies.com has an in depth dissection of Max Landis' short film, The Life and Death of Superman that we posted a few days back. Even better, Landis himself responded in the comments of the article.Gary Oldman told CNN how he almost lost the ENTIRE SCRIPT of The Dark Knight Rises. Thanks to CBM for the heads up.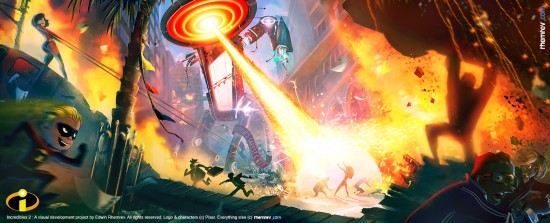 Edwin Rhemrev has made some gorgeous, hypothetical concept art for The Incredibles 2. Very cool stuff. That's just one image above, head to animatie.blog.nl for more images and info.CBM posted a small video of B-roll from New York's Amazing Spider-Man event. Check out the madness.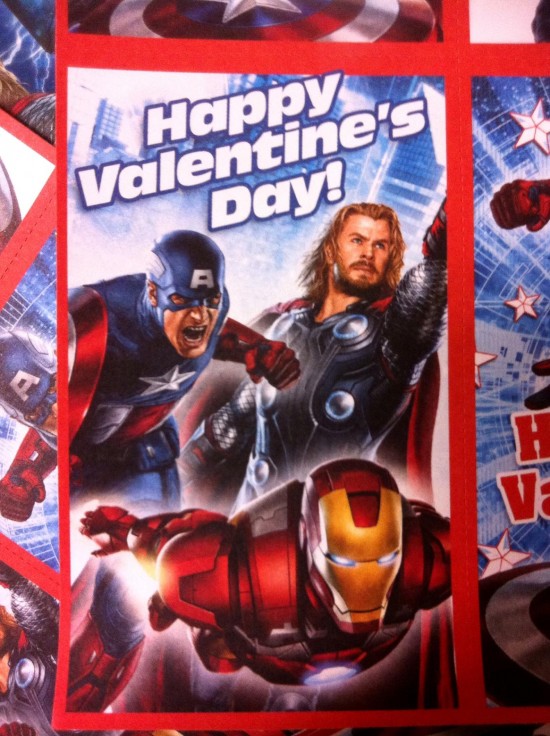 Have I posted this already? I think I have. But it's more timely now with Valentine's Day next week. Thanks to CBM for the image.
Michael Shannon spoke to The Playlist and had some strong words about Man of Steel director Zack Snyder:
I think Zack is the master stylist, visually, I mean he's up there with Scorsese in my book in terms of visual composition, orchestration, etc....The whole thing is edgy in a way like when Nolan took over the Batman franchise.
Due to the amount of graphics and images included in Superhero Bits, we have to split this post over THREE pages. Click the link above to continue to the second page of Superhero Bits.
Yahoo Movies has a new clip from Ghost Rider: Spirit of Vengeance.
UGO fills you in on everything you need to know about The Lizard who'll be appearing in The Amazing Spider-Man.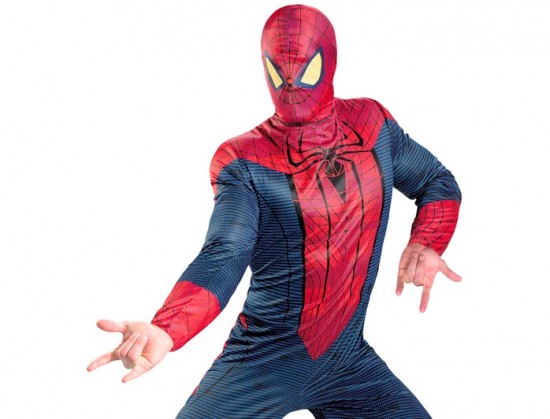 Last week we ran photos of Avengers Halloween costumes and now Costume Craze (via IO9) has posted a bunch of photos of upcoming Amazing Spider-Man costumes.
Geek Tyrant is reporting that Mark Millar announced, via Twitter, that Mark Hamill will be in The Secret Service.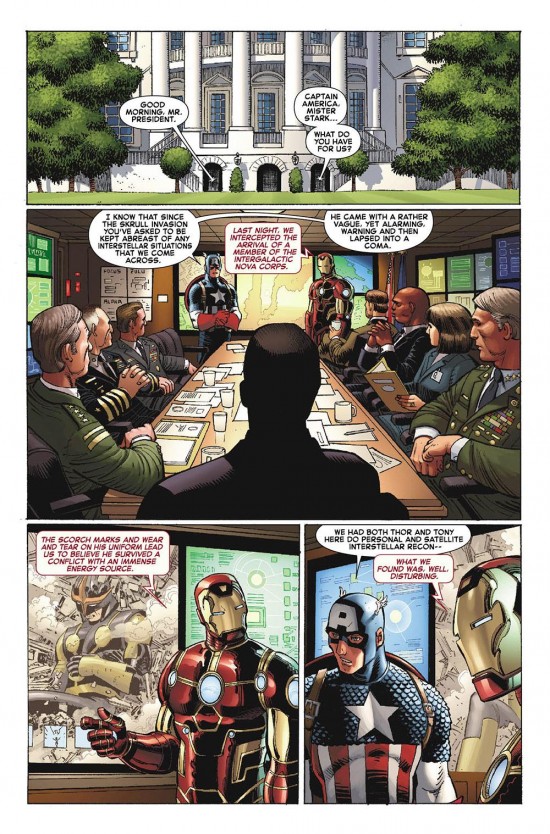 Entertainment Weekly has posted the first several pages of Marvel's Avengers vs. X-Men comic book, if you are into the whole spoiler thing.Marvel has also posted the full Avengers prequel comic called Fury's Big Day. Head to their site to read the whole thing online.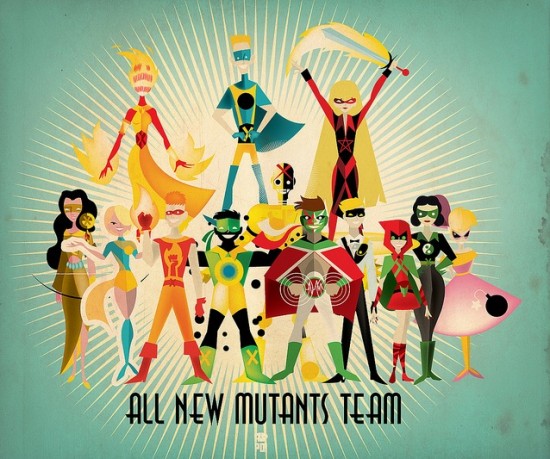 Cool New Mutants art by Patricio Oliver thanks to Super Punch.
TheRealStanLee.com has finally launched and is heaven for fans of Stan the Man.
Due to the amount of graphics and images included in Superhero Bits, we have to split this post over THREE pages. Click the link above to continue to the third page of Superhero Bits.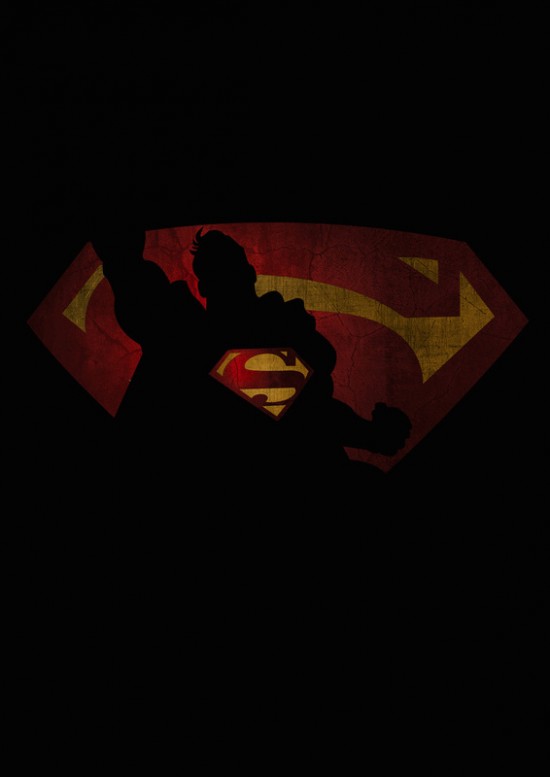 Lily's Factory has created some awesome shadow superhero art that you can see over at Geek Art (via Geek Tyrant).
Didn't get enough of the Amazing Spider-Man trailer yesterday? IO9 has their own detailed breakdown.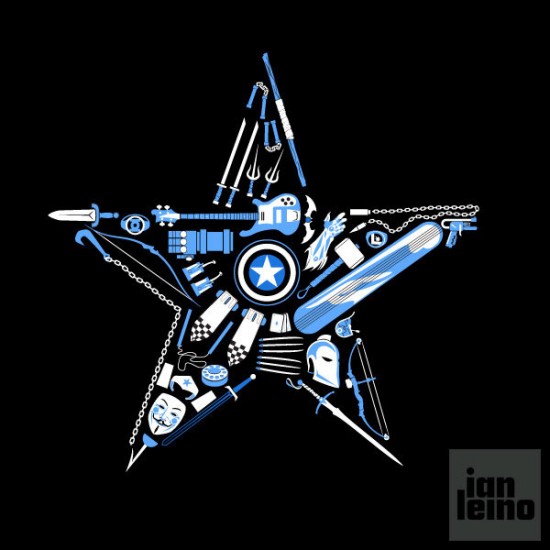 Shirtoid points us to Ian Leino's site where you can order this cool Heroes t-shirt.
A designer of the new Amazing Spider-Man video game detailed a new option that will give players even more freedom as Spidey. Thanks to CBM for the heads up:
We introduce an all-new gameplay mechanic called the Web Rush, which gives players real-time navigational and combat choices. Web Rush can be triggered on the fly, at any moment and immediately presents you with a variety of situational choices, letting you pull off Spidey's signature moves like never before.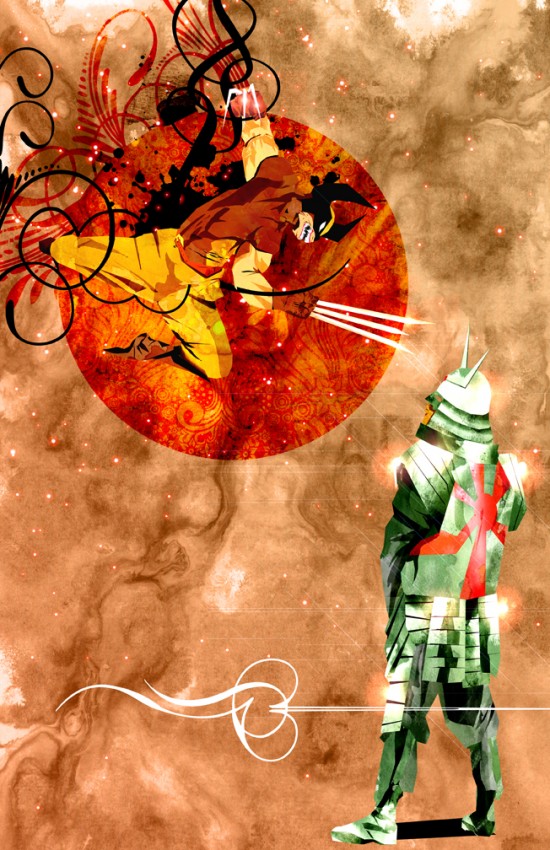 More cool fan art from Geek Art. The work of Sean Anderson is sick. Here's his Wolverine.
Stan Lee joked and confirmed his cameo in The Amazing Spider-Man to the Hollywood Reporter.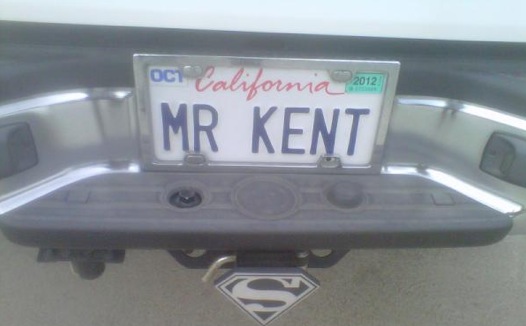 Screenwriter and Superman fan Max Landis saw and tweeted this license plate he saw.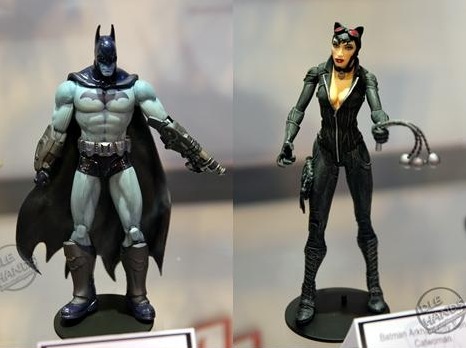 Idle Hands (via CBM) posted photos of several toys from Batman: Arkham City. Head there to see many more.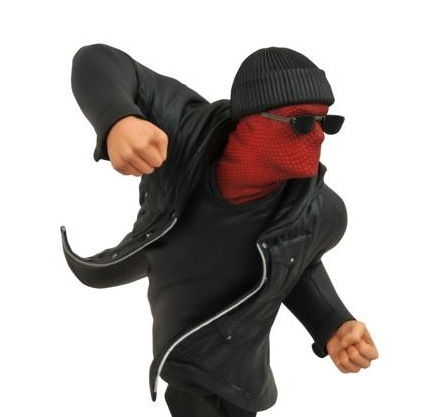 Comic Book Movie has posted some looks at new Diamond Select Amazing Spider-Man busts.