Page 2: Matt Groening, Star Trek, M Night Shyamalan, Clerks, Star Wars, Bill Murray, Alice In Wonderland, Indiana Jones, Doctor Who, South Park, E.T., Hunger Games, Ghostbusters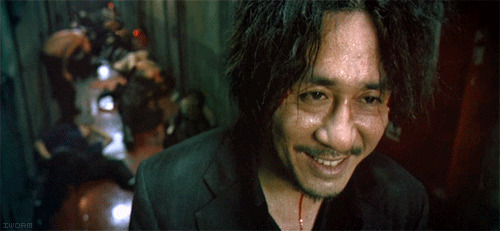 What is Page 2? Page 2 is a compilation of stories and news tidbits, which for whatever reason, didn't make the front page of /Film. After the jump we've included 48 different items, fun images, videos, casting tidbits, articles of interest and more. It's like a mystery grab bag of movie web related goodness. If you have any interesting items that we might've missed that you think should go in /Film's Page 2 – email us!
Header Photo: Oldboy animated GIF image.
ScreenJunkies lists 8 Horrifying Scenes Of Movie Genital Mutilation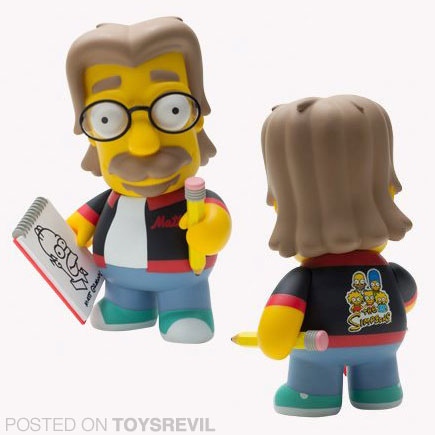 In honor of The Simpsons 500th episode, Kidrobot is releasing a 6-inch vinyl toy of creator Matt Groening.
Anchor Bay Entertainment have acquired the Sundance horror film Excision.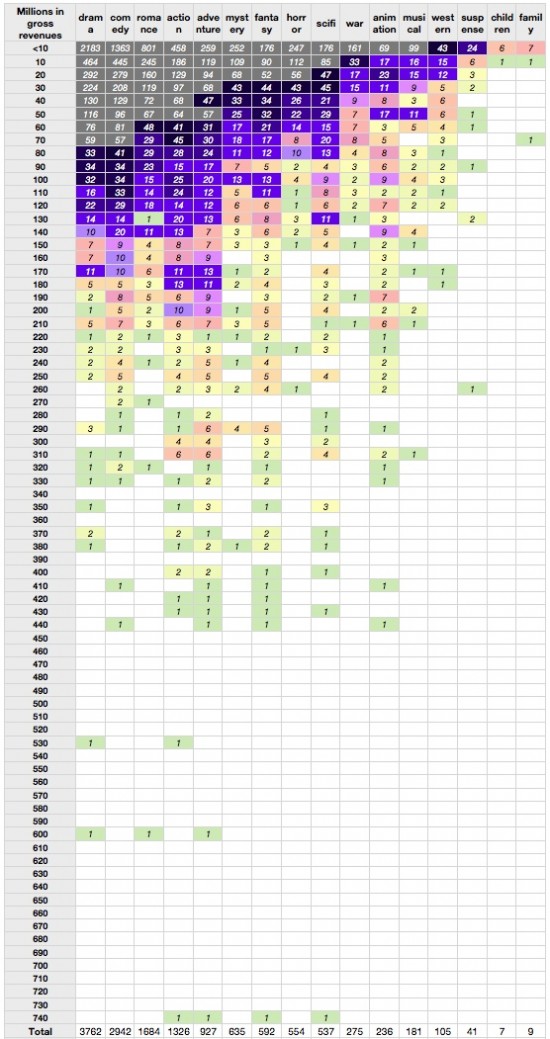 Asymconf takes a look at Hollywood, by the numbers.Amy Adams will star in Object of Beauty.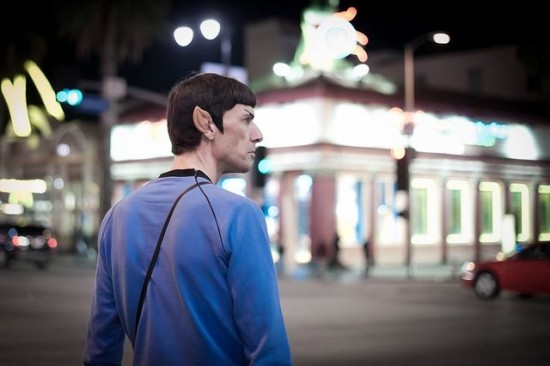 LA Times spotted a street performer dressed as Star Trek character Spock on Hollywood Boulevard on Friday.Paste Magazine lists The 100 Best Movie Posters of the Past 100 Years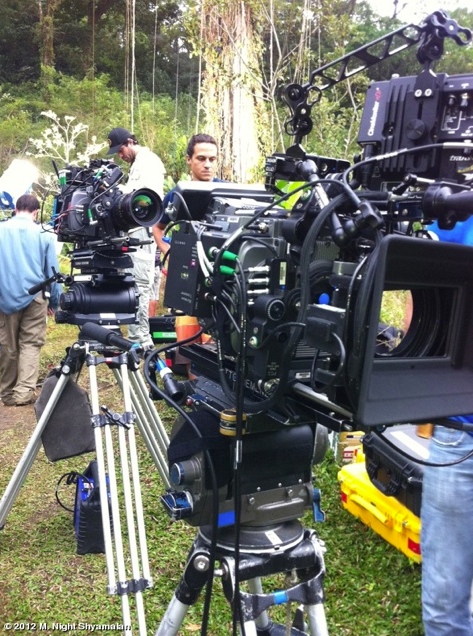 M Night Shyamalan tweeted: "Superbowl is over. First day of #AfterEarth begins tomorrow. 60 days of production begins. Good luck to the wonderful cast and crew. Day 1. Two firsts. This is the first time I am shooting on a digital camera. The camera I am using is a Sony F65, and I am the first filmmaker to use it. I chose this camera because of its ability to convey naturalism as well as its technical latitude. The jungles and forests are very dark."
Fans of Terra Nova have launched a campaign to keep the show on the air for a second season
Due to the amount of graphics and images included in Page 2, we have to split this post over a BUNCH of pages. Click the link above to continue the second page of Page 2.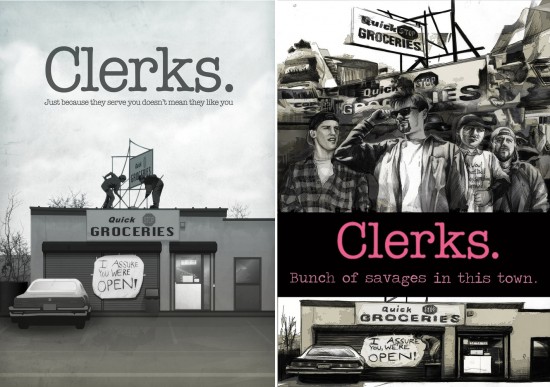 Cult Cinema Sunday is selling limited edition posters for Kevin Smith's Clerks.
Netflix won't release Lilyhammer ratings.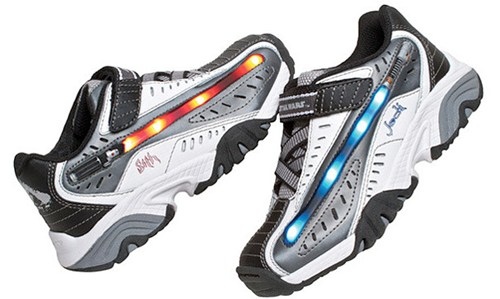 Stride Rite has released a pair of Star Wars sneakers with light-up lightsabers on the sides
Jessica Lucas Set As Lead of CW Pilot Cult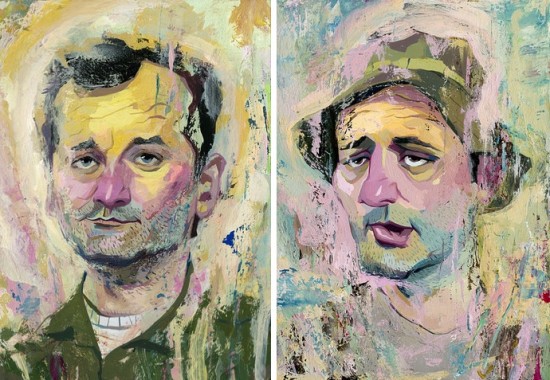 Gallery1988 has two new Bill Murray prints from Rich Pellegrino.
AMC Theatres has inked a deal with Fandango.
Acme Archives today announced that artist Dave Perillo's newest release, 'Alice in Wonderland,' will be available for purchase online at a random time on February 9, 2012.
Syfy has renewed Face Off for a third season.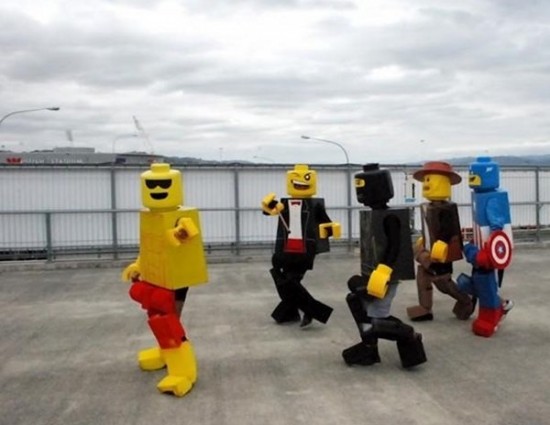 Lego cosplay.
ABC has ordered Mistresses for the slower summer months.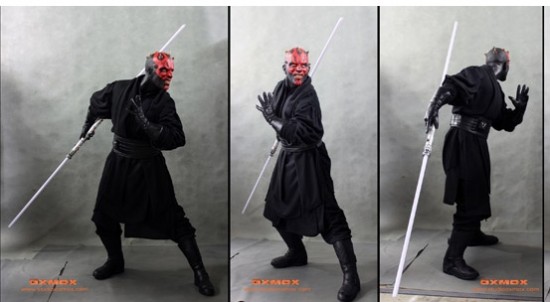 Hasbro is giving fans a chance to win a life-sized Darth Maul.
2012 Los Angeles Animation Festival to Feature TEAM AMERICA: WORLD POLICE, THE IRON GIANT, AKIRA, and More
Star Wars C-3PO burlesque
Amazon Studios Awards $1 million To Rob Gardner's '12 Princesses'
Rare Indiana Jones Nutella Commercial (that never existed)
Music-themed street names have been killed in Universal City, CA (home of Universal Studios):
Buddy Holly Drive (really just Cahuenga Boulevard East) has become W.C. Fields Drive. Muddy Waters Dr. is now Bob Hope Ave. And Patsy Cline Dr. has been transformed into Donald* O'Connor Drive."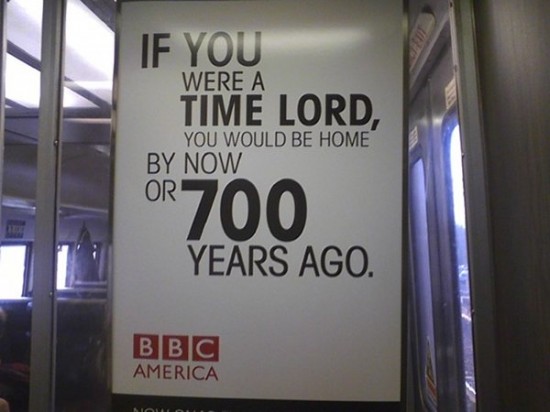 Doctor Who advertisement.Katharine McPhee says she was Almost Was Cast In The Hangover:
"It was between me and the girl who got it for The Hangover [as] the bride. I didn't get it, but I went all the way. I would have loved to play that part. It was so much better than I would have ever thought it could be. It was unbelievably hysterical, and I remember in the theater I was like, 'I wish I had gotten that part!' "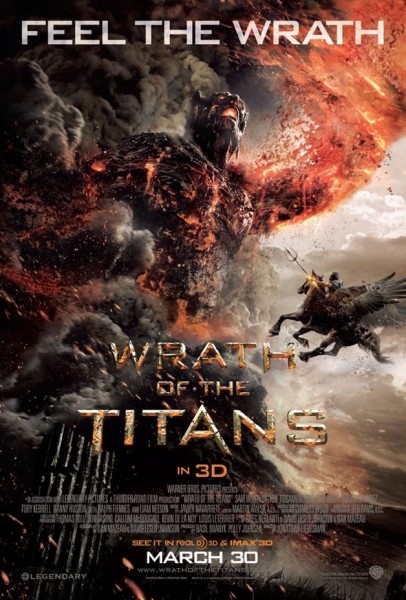 Warner Bros has released new Wrath of the Titans posters.
The Weinstein Co Acquires the horrible Sundance Comedy 'Bachelorette'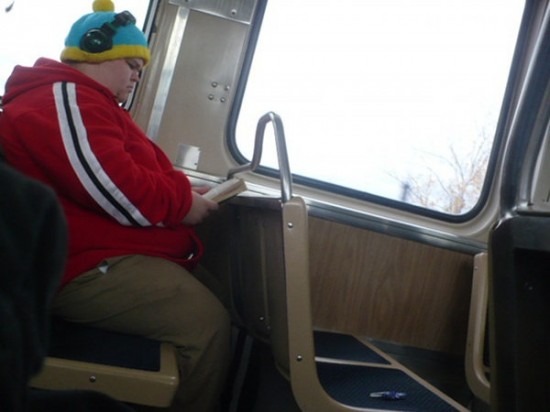 Photo: Cartman from South Park in real life?
Wolfe Releasing Acquires Sundance Movie Mosquita y Mari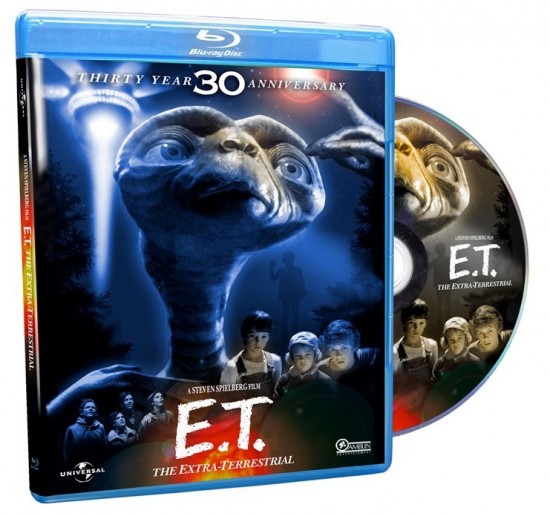 E.T. has gotten new poster art for the upcoming 30th anniversary Blu-ray release.ScreenJunkies lists The 12 Biggest Flops Of The Past 12 Years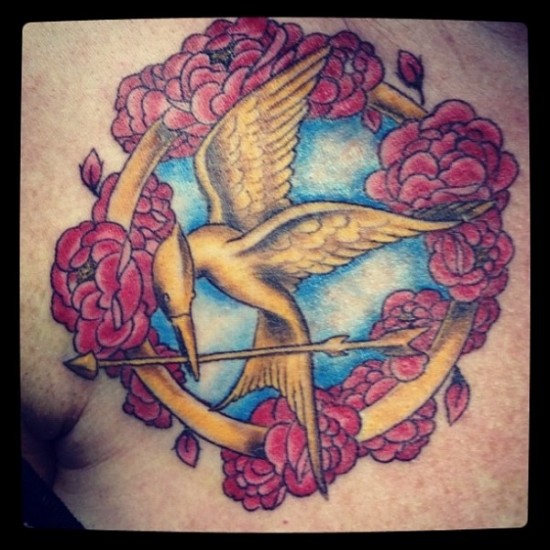 Hunger Games tattoo.PopMatters lists The 10 Greatest Shakespeare Film Adaptations of All Time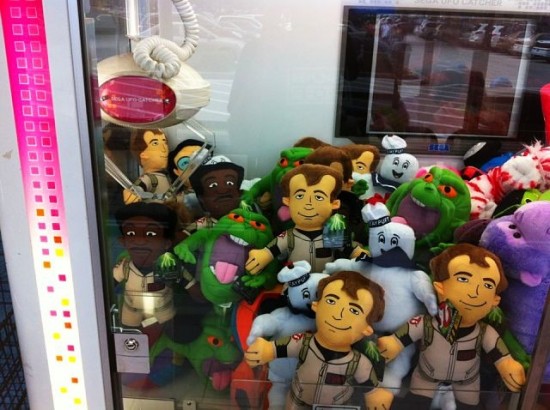 Photo: Who ya gonna claw?Mashable ranks the Top 5 Social Sites for Film Fans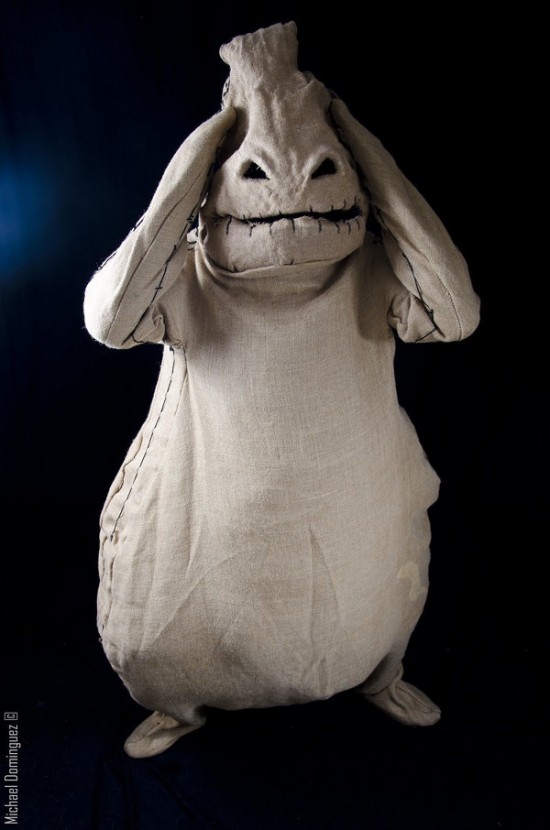 Oogie Boogie from The Nightmare Before Christmas cosplay
The Onion reports "Watching Episode of 'Downton Abbey' Counts As Reading Book"
Previously Unseen Footage of Disneyland in 1957
Empire Magazine lists 80 Reasons Why John Williams Is The Man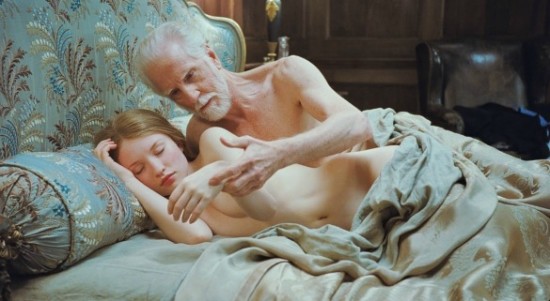 Movies.com wonders if This One of the Most Inappropriate Movie Marketing Campaigns Ever?The Atlantic wonders, "As 35mm Film Dies, How Do Revival Theaters Cope?"Soul Surfer In 1 MinuteThe Hollywood Reporter explains Why The Berlin Film Festival Still Matters for Hollywood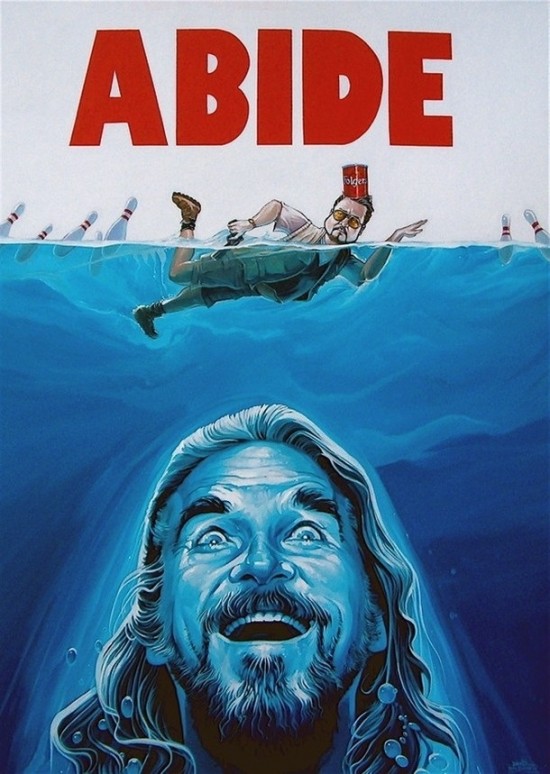 The Big Lebowski Reimagined As Jaws
Santa Barbara film festival has announced their jury winners