Denzel Washington To Join Mark Wahlberg In '2 Guns'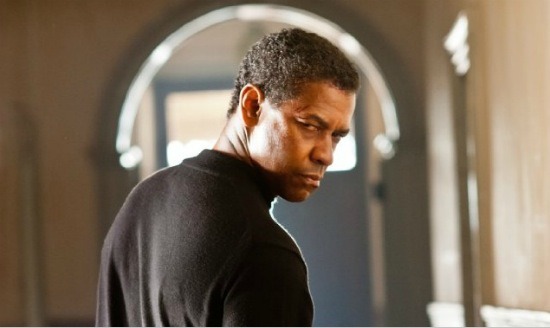 Mark Wahlberg's 2 Guns might have just gotten a huge boost in the person of Denzel Washington. Deadline reports the Oscar-winner, whose latest action film Safe House opens this week, is in talks to join the Baltasar Kormakur-directed film, based on a graphic novel by Steven Grant. 2 Guns sounds like a cousin of The Departed as it's about an undercover Navel intelligence officer and DEA agent who are both investigating each other. Read more after the jump.
Deadline's story says Washington is in talks, but having just completed Robert Zemeckis' drama Flight, the actor will likely want to do another action film and this seems like a good fit. Kormakur and Wahlberg are coming off a moderate success with Contraband and this film was once strong enough to have director David O. Russell attached along with Wedding Crashers' co-stars Owen Wilson and Vince Vaughn. That, obviously, would have been a slightly sillier take.
Here's the description of 2 Guns from the official website of the graphic novel:
A pulp story about cops and thieves and the men that are something in between. Trench has targeted a local bank to rob, and asked Steadman in on the job. Trench figures it's a great way to score — considering it's a cover for mob money. They'll be thieves ripping off thieves. But what Steadman doesn't know is that Trench is a DEA agent. And what Trench doesn't know is that Steadman's a Naval Intelligence officer. They're both cops! And neither one knows that they're not robbing the mob, they've been set up to steal $50 million from the CIA! A light-hearted crime romp in the vein of Ocean's Thirteen and The Italian Job from comics legend, Steven Grant!
That calls it a "light hearted romp" but with Wahlberg and Washington, it's sure to be a little more gritty.
Do you think Washington will end up doing the film? Have you read the graphic novel?