/Film Interview: Bret McKenzie, The Oscar-Nominated Songwriter Of 'The Muppets' [Video]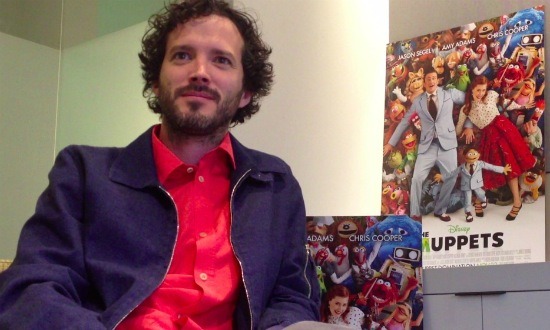 If you walked out of The Muppets feeling like you were on top of the world, Bret McKenzie was a big reason. The actor/singer/songwriter, best known for his HBO series Flight of the Conchords, was hired by director James Bobin to write many of the brand new songs for characters like Kermit, Miss Piggy, Fozzie, Gonzo and others to sing in the Muppets triumphant return to the screen. And to that aim, McKenzie was a success. He was rewarded for his work with an Oscar-nomination for Best Original Song for "Man or Muppet," which features Jason Segel's character Gary and his brother, Walter the Muppet, signing about their true identities. It's funny, clever, catchy and has a 50/50 shot at gold since only two songs are nominated.
We sat down to talk to McKenzie about the honor, his process integrating songs in the film, the song not being performed at the Oscars, as well as his upcoming role in a tiny film called The Hobbit and more. Watch the video interview after the jump.
The below interview took place on the Disney lot in Burbank, CA on February 7.