FilmDistrict Buys Into, May Release 'WER,' The New Effort From 'The Devil Inside' Writer And Director Team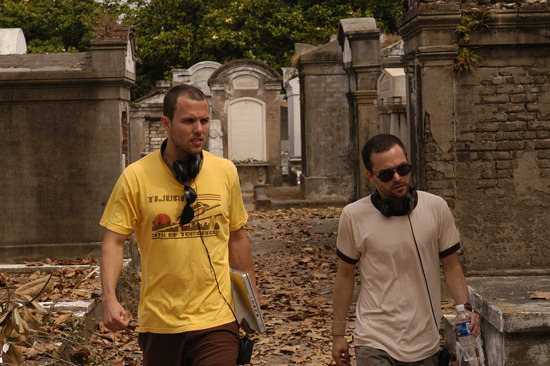 Early this year the film The Devil Inside became a strange sensation. Released in the dead of January and powered by an unexpectedly successful marketing campaign, the film took in a $53m domestic haul even as it left many audiences unsatisfied at the end. The film became only the sixth to earn an 'F' CinemaScore; the CinemaScore system tracks audience satisfaction, but doesn't necessarily correlate to the quality of the film. (The other Fs were Solaris, Bug, Wolf Creek, Darkness, and Richard Kelly's The Box.)
With that sort of financial return — the film cost only a million bucks — director William Brent Bell and co-writer Matthew Peterman became a hot ticket. Now FilmDistrict may end up distributing the duo's next film, a horror thriller called WER.
Deadline says FilmDistrict took an equity stake in the film today, just before foreign rights go on sale at the Berlin Film Festival this week. The film will start shooting on April 9, and could be in theaters by this fall.
Bell and Peterman aren't revealing the subject of the film, but the title has led to speculation that it will be a werewolf movie. We don't have any casting details to announce, but as the duo is shooting the film much like they made The Devil Inside, there may be few recognizable names to announce.