VOTD: 'Raiding The Lost Ark,' A Magnificent Feature-Length 'Raiders' Documentary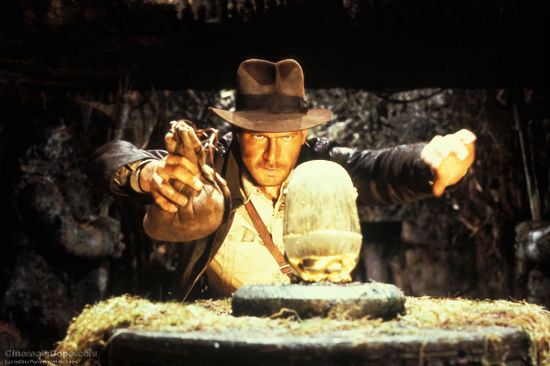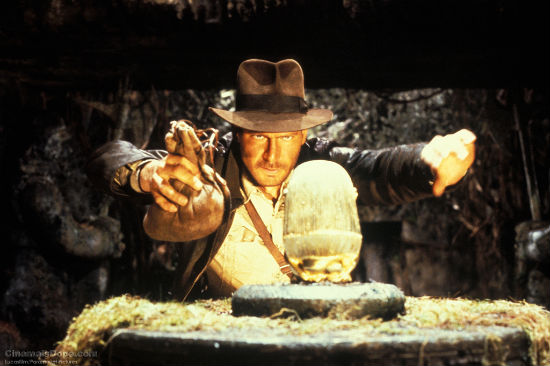 Jamie Benning has made three excellent 'making of' documentaries — or 'filmumentaries,' as he calls them, about the original Star Wars trilogy. His efforts collate interviews and rare behind the scenes footage and photos in what are essentially the most detailed commentary tracks a fan could hope for.
Benning followed his Star Wars docs with Raiding the Lost Ark, which tracks the creation of the first Indiana Jones film, Raiders of the Lost Ark. We've showcased the beginning of this 'filmumentary' in the past, but the full-length version is now available online. It's a must-see for any Raiders or Steven Spielberg fan. No matter how much a viewer knows about the making of Raiders, I'd be very surprised if there was nothing here that is new, as Benning has incorporated everything from classic interviews to the minutia of little-seen production reports.
On the film's Vimeo page, Benning says,
After 8 months of reading, chatting, trawling, editing and agonising, it's finally here! You can contact me on Twitter @JamieSWB and at Filmumentaries.com. There is also a Raiding the Lost Ark Facebook group.
In a blog post at Empire, Benning talks about how he started creating these feature-length making-of films, and explains how some exclusive info ended up in his possession for this Raiders film:
So, back in May, after what had been a truly great few months for my Filmumentaries, I bit the bullet and thought I would tackle my next favourite film, namely Raiders of Lost Ark. It was clear before any big effort, that there wasn't going to be enough source material to work with to make something as detailed as Star Wars Begins. There wasn't anything like the wealth of deleted scenes and interviews for Indy's first adventure. It just hadn't been put under as much scrutiny as Star Wars. "Crystal Skull!" I hear you shout. Yeah, well Red Letter Media has that sewn up! Being a certified nostalgist, I am all about celebrating these wonderfully visceral, tangible films from my childhood.
In order to bridge the gaps I decided I would have to generate some of the content myself in the form of interviews with as many members of the cast and crew as I could find. I ended up speaking to Colonel Dietrich himself, Wolf Kahler, for three hours over tea in a leafy London suburb. I then spoke to Mark Mangini, part of the Oscar winning sound editing team via the web, and to the legendary Darth Vader sculptor Brian Muir, who also worked on the Ark and the Egyptian panels in Raiders. My search for original material was boosted by a kind individual who recorded an interview with his friend, actress Sean Young, who talked about her audition for the part of Marion Ravenwood. Now that has to be an exclusive for Raiding the Lost Ark!