Shiloh Fernandez Cast In 'The Evil Dead;' Jane Levy In Talks For Lead Role [Updated]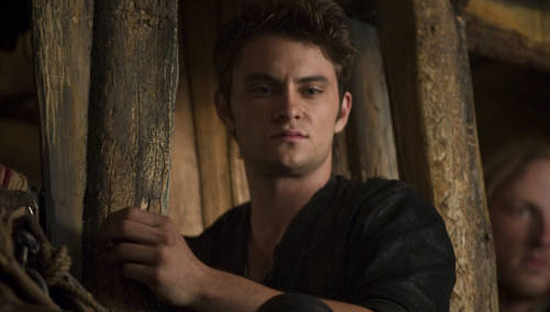 That new version of The Evil Dead is still pulling together a cast, after Lily Collins dropped out of the lead role. Collins would have played a troubled girl who, with her brother and some friends, goes to a remote cabin to detox, where supernatural forces are awakened to threaten the group.
With Collins out of the picture the film still needs a female lead, but it now has a male lead. Shiloh Fernandez (Deadgirl, Skateland, Red Riding Hood) will play one of the film's key roles.
Update: Just after we published this article, Jane Levy (Shamesless, Suburgatory, Fun Size) was revealed as being in talks to take the role formerly held by Lily Collins. More info follows.
Variety announces the casting, but doesn't offer any detail. Saying that he's taking one of the lead roles, however, suggests that he'll be David, the brother of Mia, which was the character that Collins was going to play. Variety does say that with Fernandez cast, the producers and director Fede Alvarez will move on to re-casting the lead female role.
The rest of the cast is David's fiancee and a couple of their other friends, and then whatever extra Deadites ended up in the script written by Alvarez and Rodo Sayagues, with additional work from Diablo Cody.
I was interested in Collins as the possible 'final girl' of The Evil Dead, but this choice doesn't do anything for me. My primary association with Shiloh Fernandez is from Red Riding Hood, in which I thought he was easily the weakest link. Knowing that he was a bit better in Deadgirl helps slightly, but I'm going to have to wait to see who else is cast before I really accept the idea. Then again, I don't really expect Fernandez to live through the movie, so that might be fun to watch.
Update: So now we've likely got Jane Levy in the Mia role, as Deadline just announced that she's in talks for the part. Levy is nearly a total unknown to me, so I can't make any guesses about the film based on her casting. If you've seen her stuff, please chime in below.
The Evil Dead is scheduled for an April 12, 2013 release.