Joel Edgerton And Jessica Chastain Sign On For Double Feature 'The Disappearance Of Eleanor Rigby'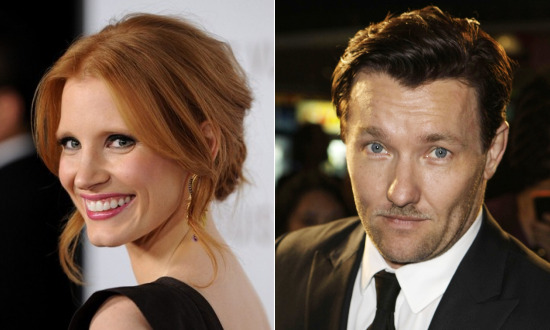 Filmgoers will be seeing a lot of rising stars Joel Edgerton and Jessica Chastain in the coming months, and it seems the two rising stars will be quite a bit of each other as well. Edgerton and Chastain are already set to co-star in Kathryn Bigelow's untitled Osama bin Laden thriller, and they've now signed on to work on two more films together, called The Disappearance of Eleanor Rigby: His and The Disappearance of Eleanor Rigby: Hers. The pair may be joined by William Hurt, who is currently in talks. More details after the jump.
I'm a sucker for movies about failing relationships to begin with, and I love the idea of two films telling the same tale from two different angles. The same exact events can seem radically different depending on who's telling the story, especially if the people involved aren't quite on the same wavelength at the moment. On the downside, if the project is badly done, audiences could wind up paying twice for what's essentially the same film, but the press release notes that both parts are intended as stand-alone features.
Edgerton and Chastain are gearing up to start shooting soon on Bigelow's thriller, which has a targeted release date of December 19. The picture is just one of several each has lined up for the year: Chastain also stars in this year's Mama, The Wettest County, Madagascar 3: Europe's Most Wanted, and the untitled Terrence Malick movie, while Edgerton recently attended Sundance for the premiere of Wish You Were Here and has The Odd Life of Timothy Green and The Great Gatsby due out next.