Viola Davis Boards 'Ender's Game' And 'Beautiful Creatures'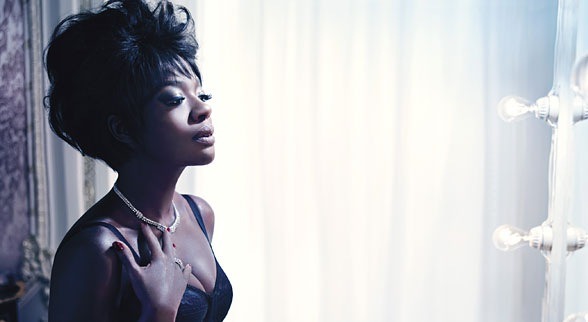 The Bridesmaids ladies aren't the only female ensemble cast enjoying a well-deserved career boost this awards season. Hours after we reported that Octavia Spencer had signed on for Bong Joon-ho's post-apocalyptic thriller Snow Piercer, Spencer's The Help co-star Viola Davis has booked supporting roles in Gavin Hood's sci-fi flick Ender's Game and Richard LaGravenese's fantasy adaptation Beautiful Creatures. Read more after the jump.
Variety reports that Davis will play a military psychologist who cares for the emotional welfare of the young recruits and helps design the various games that test and hone the children's skills. The long-gestating project also stars Abigail Breslin, Hailee Steinfeld, Harrison Ford, and Ben Kingsley, and is set to begin shooting soon for a March 2013 release.Beautiful Creatures also happens to be a big-screen adaptation of a popular novel about troubled young people, but that's where the similarities end. Adapted from the first installment of Kami Garcia and Margaret Stohl's supernatural YA series, Beautiful Creatures follows two teens, a small town boy named Ethan and a mysterious newcomer named Leena. Together, they uncover dark secrets that threaten to change everything in their quiet Southern town. Davis is slated to co-star as Amma, a librarian and a seer who takes care of Ethan and his father after Ethan's mother dies.
LaGravenese is set to pen the adaptation as well as direct Beautiful Creatures, which Alcon Entertainment hopes will be the first of a franchise. The company also holds the rights for books 2 and 3 of the series, titled Beautiful Darkness and Beautiful Chaos. Davis will shoot Beautiful Creatures after she wraps Ender's Game.
While I'd love to see Davis land more starring roles, she's the kind of actress who can make something of even the tiniest parts and I have no doubt she'll work wonders with both of these projects as well. Davis recently earned a Best Actress nomination for The Help, and currently appears in Stephen Daldry's Extremely Loud and Incredibly Close. In addition, she's developing an untitled HBO series with Pariah writer/director Dee Rees and has Won't Back Down with Maggie Gyllenhaal scheduled to hit this fall.