Sequel Bits: 'Atlas Shrugged: Part 2' Will Have New Cast & Director, Plus 'Avatar,' 'Riddick' And 'Ghostbusters 3'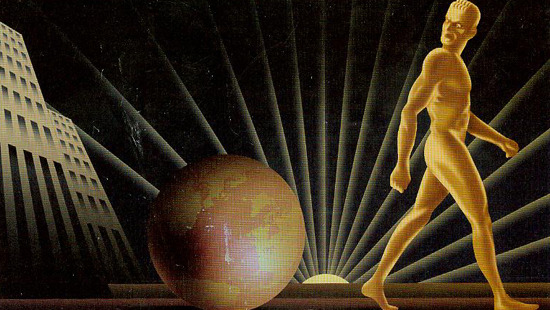 Here's perhaps the most unusual collection of sequel news we'll run this month. Let's start with Atlas Shrugged: Part 2, which producers say will shoot this year and be ready for release in October, the better to take advantage of a charged pre-election political climate.
The first movie was made fast, with an unproven director (Paul Johansson of One Tree Hill, who also played John Galt) handling an adaptation of Ayn Rand's gigantic tome about American industry, economics and self-reliance. It did well for a moment in limited release, but was critically savaged and rejected in some respects even by Ayn Rand aficionados.
Producer John Aglialoro says that the second part of a planned three-film adaptation of Atlas Shrugged is going to happen, however. Thing is, it will have a different director in Duncan Scott (who produced an adaptation of Rand's novel We The Living in 1986) and an all-new cast which will be announced within the next week. So... they thought the first movie sucked, too? [THR]
We'll have further news when that cast is announced; for now, hit the break for info on much more routine developments that possibly impact the Avatar sequels, the currently-shooting Riddick sequel, and Ghostbusters 3.
Avatar director James Cameron bought a new homestead in New Zealand, and has announced his plans for relocate his family to the country to "reside indefinitely." That's leading to speculation that Cameron will shoot Avatar 2 and 3 in New Zealand when those films eventually start production in the next year or two. Making the speculation more fun for those who like to engage in that sort of thing is the fact that Cameron's new place is right down the road from Peter Jackson's. With Jackson making his own conversion to native 3D and high frame rate shooting, feel free to speculate on what the new proximity between the two directors could lead to. [Deadline]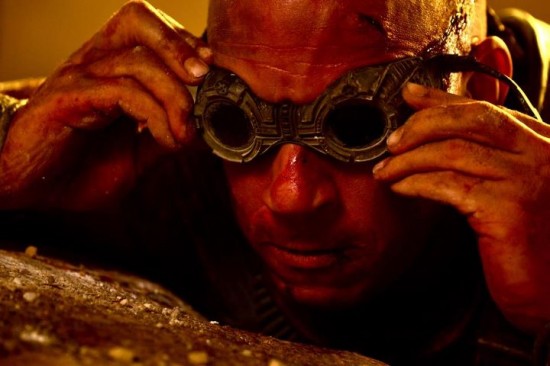 Vin Diesel has been keeping Riddick fans happy with a stream of photos from the rehearsal and production of the new Riddick film. Above is the third pic he has posted, with this one again appearing on Facebook. Diesel said,
First time I posted about Riddick was back in 2009, Facebook was fresh... They were asking me to come to the headquarters to talk about this new concept of communicating with fans. I was proud to lead that wave, yet all I was doing, was opening up about my passion – film. So this picture of Our 2012 production of Riddick, is a cool victory for all of us... it shows that studios can be influenced by your voice.  P.s. Proud of Our Riddick team.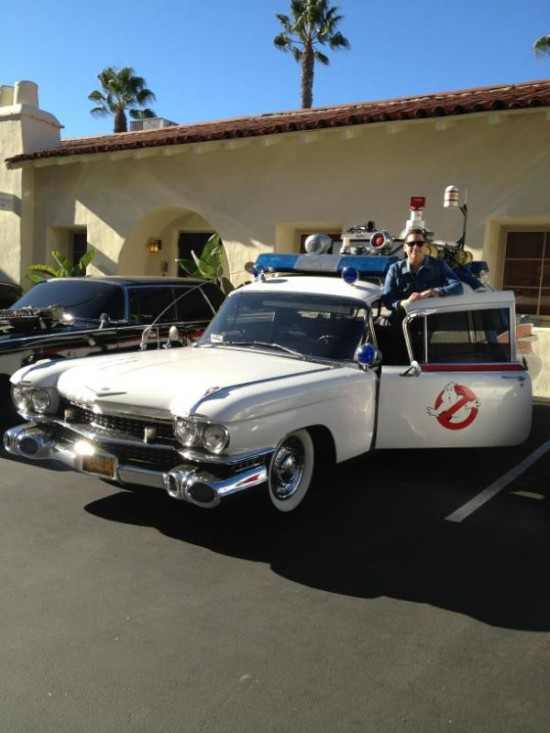 Finally, fuel was added to the Ghostbusters 3 rumor fire today when people started to realize that Jonah Hill and Kristen Bell have both posted pictures of themselves with the Ghostbusters Ecto-1 car. Hill said, "Who ya gonna call?" and Bell offered "Guys, pleeease do not be intimidated that i changed my background to a pic of me driving the Ecto-1. It's not a big thang. (read: It's a BIG thang)"
Does this mean there have been casting conversations going on for Ghostbusters 3? Hill has been rumored for some time, but this could also just be the two of them playing with people. I'd expect the latter, and until further notice look at this only as the actors playing around.