Ed Harris May Join The Rock In Michael Bay's In 'Pain And Gain'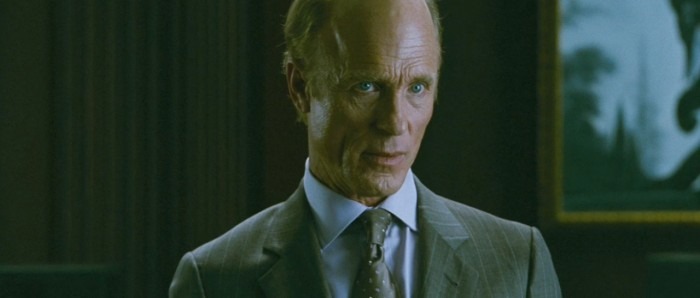 Before Michael Bay makes another Transformers movie — and despite the director's claims to the contrary, it really looks like he will make another one — Bay is going to make a 'smaller' film called Pain and Gain. The film is being financed by Paramount, likely as part of an incentive deal to get Bay to make Transformers 4, and it is a crime story he's been wanting to do for a while. Since late last year it has had Dwayne 'The Rock' Johnson as a possible lead.
Now it looks like the Rock is set. He'll have company, too, as Ed Harris is reportedly signing on. (Insert joke about The Rock vets Bay and Harris re-teaming with The Rock here.)
Vulture reports that Ed Harris "may be" starring in Pain and Gain, which follows a few 'roided Miami bodybuilders who kidnap and plot to kill a businessman, but don't quite do the job right. If this deal works out, it seems like Harris would play a private detective who is hired to go after the bodybuilders.
Last year Mark Wahlberg was said to be a possible choice for another one of the film's lead criminals, but he was later reported to have passed on the picture.
Pain and Gain is based on a Miami New Times article, and the subheading of the article should tell you everything you need to know about the story: "They were local bodybuilders with a penchant for steroids, strippers, and quick cash. And they became expert in the use of a peculiar motivational tool: Torture."