Page 2: Star Trek, Game Of Thrones, Raiders Of The Lost Ark, Drive, Tree Of Life, Back To The Future, Transformers, Simpsons, Shame, Totoro, Hunger Games, John Carter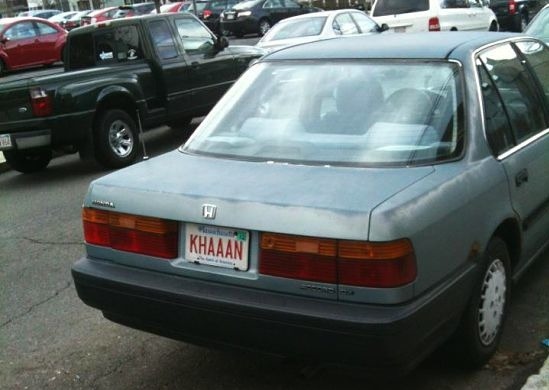 What is Page 2? Page 2 is a compilation of stories and news tidbits, which for whatever reason, didn't make the front page of /Film. After the jump we've included 46 different items, fun images, videos, casting tidbits, articles of interest and more. It's like a mystery grab bag of movie web related goodness. If you have any interesting items that we might've missed that you think should go in /Film's Page 2 – email us!
Header Photo: Khaaan! Car
Venkman lists his Top 10 Favorite Sundance 2012 Films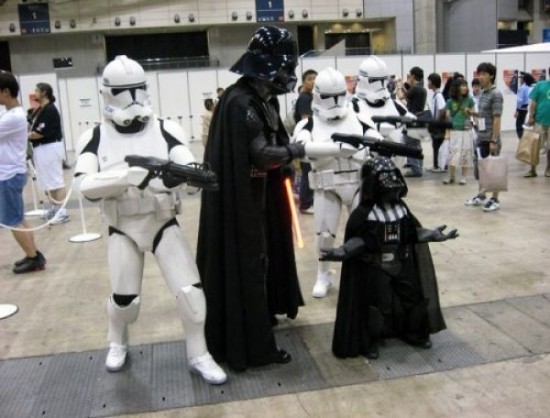 Mini Darth Vader cosplay.
TomTom GPS have added new Simpsons voice skins: including Mr. Burns and Marge Simpson.
Watch a Featurette on the production design of The Descendants.
Rejects lists The 6 Must See Movies of February 2012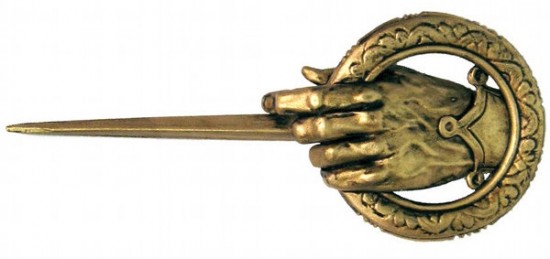 Game Of Thrones Hand Of The King Metal Pin
iTunes has hired Matt Dentler, which means Apple might finally get more indie and foreign films on demand.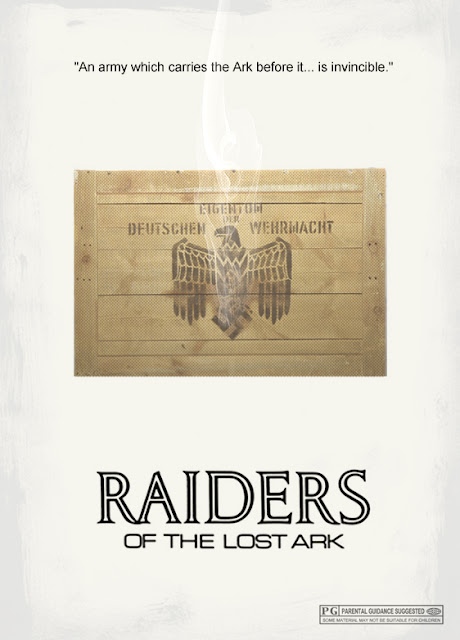 Raiders of the Lost Ark poster by Ridd Sorensen.
Disney has revealed the grand opening dates for Cars Land:
The dates for DCA's grand re-opening event have finally been chosen. June 14th will be the media day and private celebrity party, and June 15th will be the official first day of operation for customers. There will only be a handful of days for AP Previews and soft openings for Cars Land in early June, and those dates aren't confirmed yet. June 15th will also kick off DCA's new operating schedule of daily 8AM to 11PM hours through the summer.
Due to the amount of graphics and images included in Page 2, we have to split this post over a BUNCH of pages. Click the link above to continue the second page of Page 2.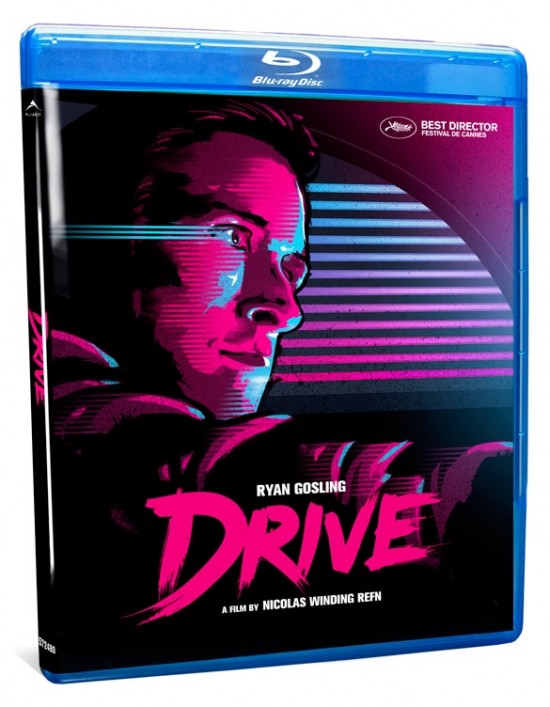 Someone has made Blu-ray cover art for Drive for you to download and print.
FSR explains why The MPAA Must Die (and How You Can Help Make That Happen)
Watch a New Tree of Life Featurette on Emmanuel Lubezki's Cinematography
Kristen Wiig will Honor Judd Apatow at Writers Guild Awards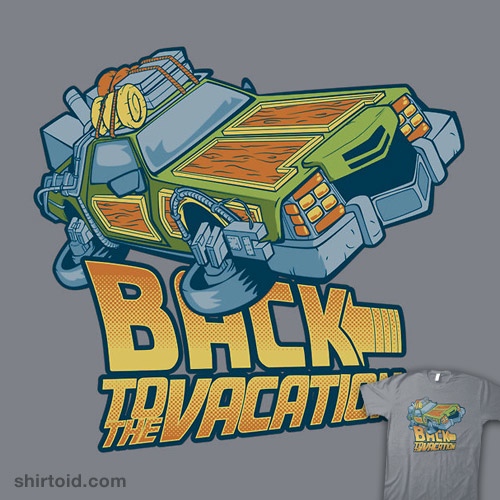 Back to the Future/National Lampoon's Vacation mash-up "Back to the Vacation" t-shirt.
'Freaks and Geeks' Creator Paul Feig is Developing (Another) Coming of Age TV Dramedy
Here is a preview of the Super Bowl trailer for Transformers: The Ride 3D
Star Wars Weekends will return to Disney World this summer.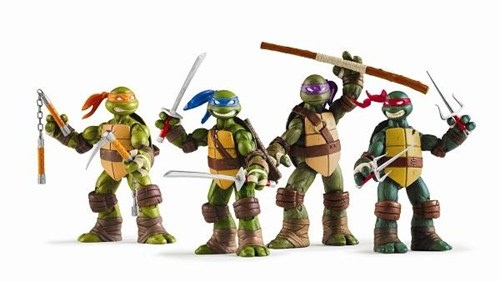 Nickelodeon's new Teenage Mutant Ninja Turtles animated series is getting a new action figure line from Playmates
Titanic' 3D will have an early preview for Fans on Valentine's Day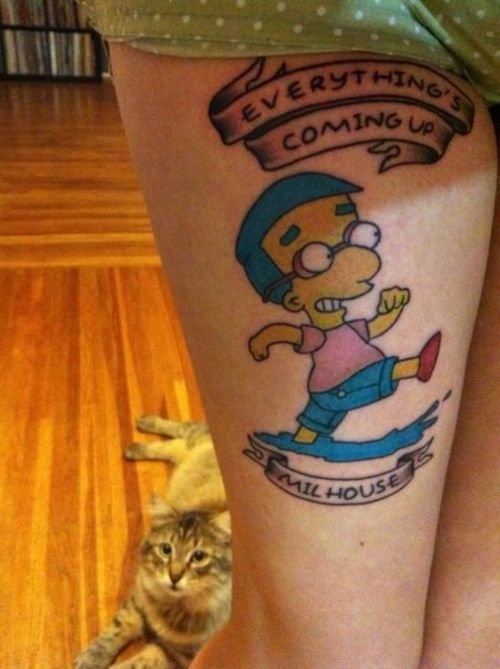 Milhouse tattoo.
Pajiba lists The 12 Crappiest Movies of Drew Barrymore's Career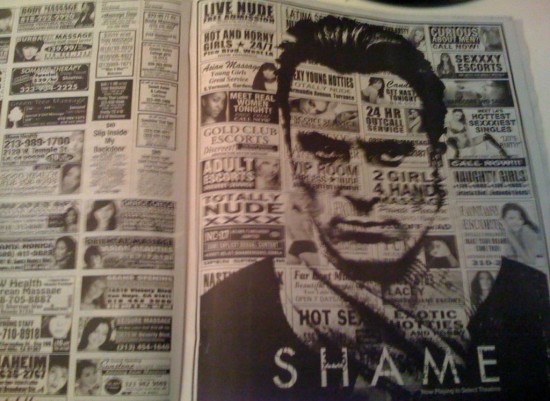 An awesome newspaper advertisement for Shame.
KoldCastTV lists 12 things you may not have known about Liam Neeson.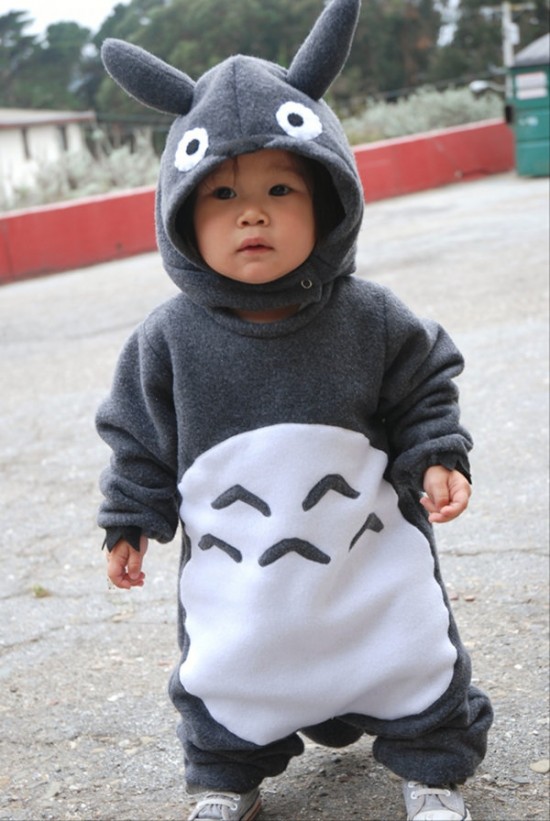 Totoro cosplay.
Showtime Renews Californication, House of Lies, and Shameless
Star Trek: The Next Generation will look awesome on Blu-ray.
IO9 lists 10 Of Scifi And Fantasy's Most Aesthetically Significant Bathroom Death Scenes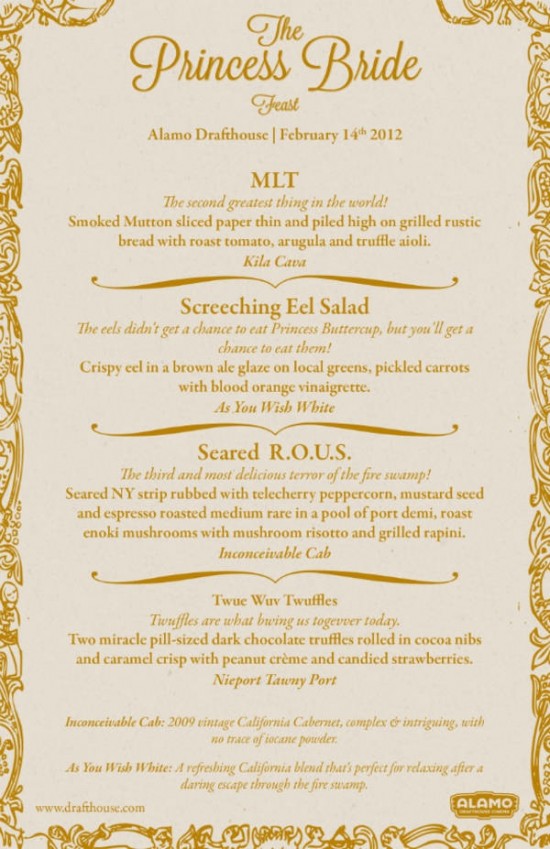 Check out the Menu for the Alamo Drafthouse's Valentine's Day Princess Bride feast.
PopDose lists the ten films that should have won Best Picture.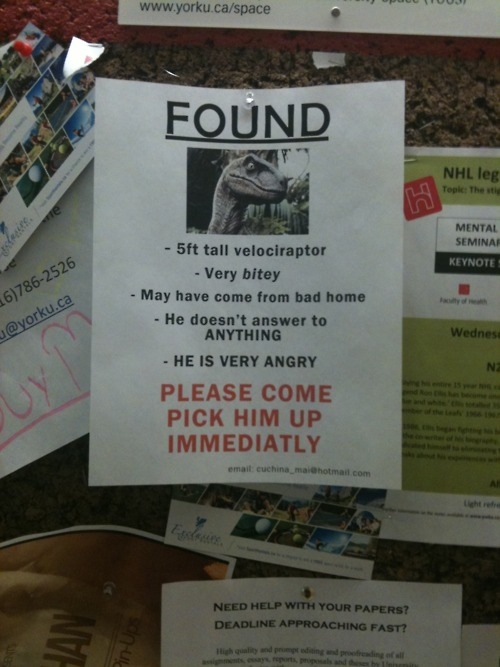 Found: Velociraptor.
Hulu Japan Adds Six New Content Partners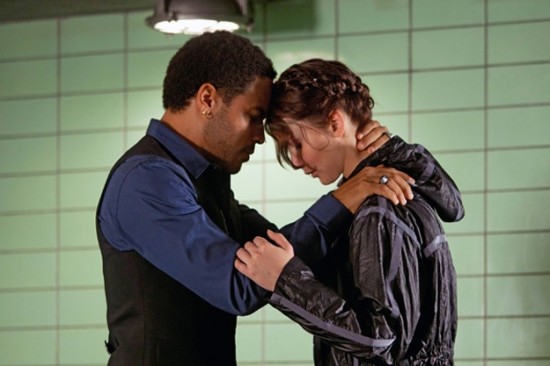 Check out this New Photo of Lawrence and Kravitz in The Hunger Games.
Collider lists the best tv shows of 2011.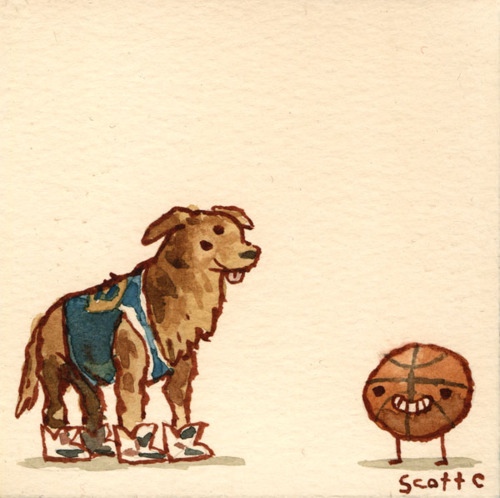 Scott C does Air Bud in his latest Great Showdown.
ScriptShadow lists the 10 worst movies he saw in 2011.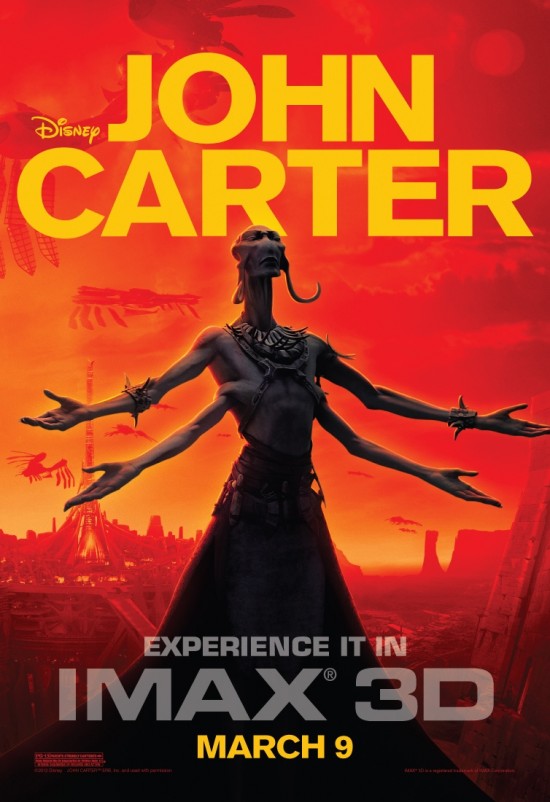 Check out the IMAX 3D poster for John Carter.
Pajiba lists the 11 crappiest movies of John Leguizamo's career.
This is what Drive would look like on VHS.
Rotten Tomatoes recalls Ed Harris's best reviewed movies.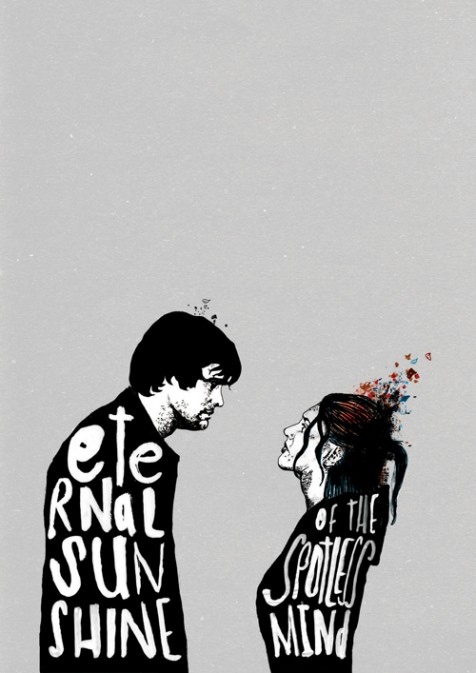 Peter Strain created this poster for Eternal Sunshine of the Spotless Mind.
Elisabeth Rappe lists Ten Crazy Things Liam Neeson Should Fight Onscreen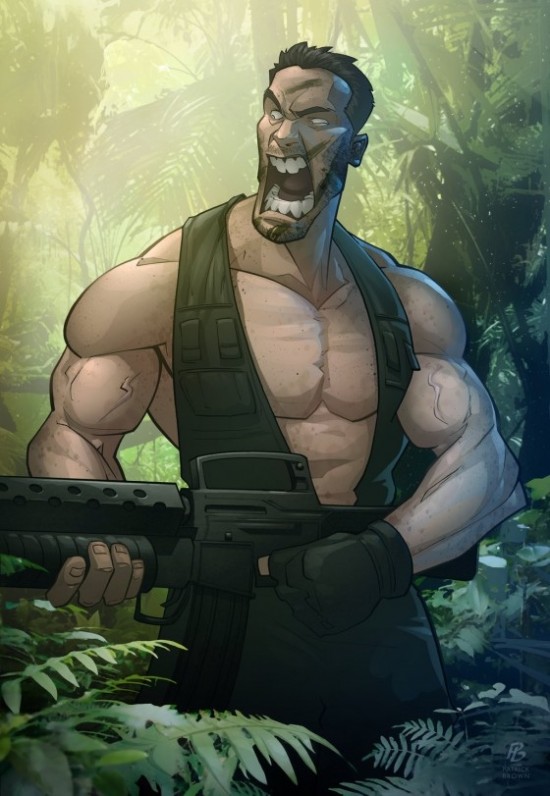 Patrick Brown's "Get To Da Shoppa!" illustration.
The Artist's Uggie will retire.

Infographic: The hardest working comic actors in Sitcoms.
Disney twenty-three Magazine Pays Tribute to 75 Years of Disney Feature Animated Films