Katy Perry 3D Movie Coming Soon From Paramount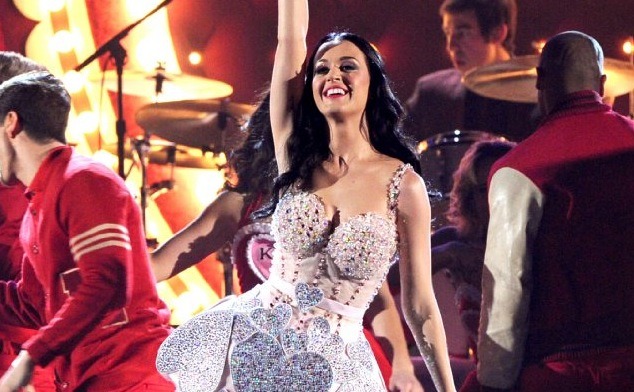 In this day and age, pop stars getting 3D concert movies is pretty standard. However, most of the time – like with Miley Cyrus, the Jonas Brothers and most recently Justin Bieber – they're squarely aimed at a tween audience. The latest pop star in talks to have her own 3D movie, Katy Perry, certainly plays to that audience but has a much broader appeal too. At least, that's what Paramount is hoping. They're currently in talks with the multi-platinum singer behind hits like "I Kissed A Girl," "Firework" and "California Gurls" to star in her own 3D concert film. Read more after the jump.
The Hollywood Reporter broke the news of this potential deal. According to their sources, Imagine Entertainment would likely produce the documentary but the talks are still in early stages so a director has yet to be chosen.
These 3D concert movies are no brainers for studios. They aren't very expensive to produce, the most expensive bits are already being fronted by the tour, and then they can charge $16 a 3D ticket  just like they do for their $200 million blockbuster. It worked for Sony in 2009 with the Michael Jackson documentary This Is It, which raked in over $200 million worldwide, and again last year when Justin Bieber: Never Say Never made $73 million domestically for Paramount.
Perry not only has massive appeal, she's got an exhaustive list of Billboard hits that are so popular, parents know them as well as their kids. Plus her productions are lavish and colorful, both perfect for the 3D format. She pretty easy on the eyes to boot.
Do you think a Katy Perry 3D concert movie could be a big hit? Or is it doomed for the failure of 2011's Glee: The 3D Concert?