Volkswagen Brings 'Star Wars' To The Super Bowl Once Again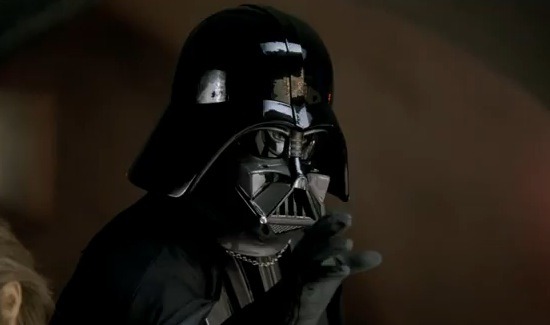 Movie fans probably don't remember much about last year's Super Bowl (the Packers beat the Steelers 31-25) but they'd be hard-pressed to forget last year's Volkswagen commercial. It featured a young boy dressed as Darth Vader, using the Force to command a Volkswagen Passat. For about 15 minutes, the kid was a national celebrity and the 49 million YouTube views and counting solidify the Star Wars-themed spot as the most talked about of 2011.
This year, the German auto manufacturer is back and while the bulk of their 2012 spot centers on dog getting into shape to chase down a VW Beetle, the self-referential climax can only be described as "The Dog Strikes Back." After the jump, check out the extended version of the commercial that'll appear this Sunday during the Super Bowl.
The commercial comes right from the source, the Volkswagen YouTube page.
I'll be curious to see how this 76 seconds is cut down to 30 seconds during the Super Bowl. You have to think the entire Star Wars section would hit the cutting room floor, right? Obviously, that's by far the best part, but it does nothing to further the selling of the car and when you're spending several million dollars for 30 seconds, you want to sell your product. Then again, would you go through the trouble of paying LucasFilm how ever much it cost to use the Cantina characters/music if you didn't want to show it off to over a billion people? We'll find out Sunday night.
How would you edit this down to thirty seconds? And how does this compare to last year's commercial (embedded below for your pleasure)?