'Red Lights' Trailer - A Better Look At 'Buried' Director Rodrigo Cortes' Paranormal Thriller, This Time In English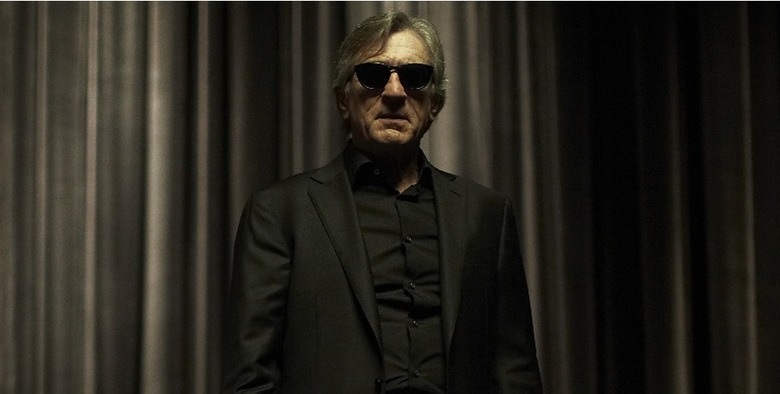 After a very unrevealing first teaser, we finally got a better look at Buried director Rodrigo Cortés' Red Lights when the full-length international trailer hit last week. Unfortunately, with all the dialogue dubbed over in Spanish and nary a subtitle in sight, it was difficult to get a sense of what was actually going on. Now an English-language version of the same trailer has just gone up, and while the film is still shrouded in plenty of mystery — it is a thriller, after all — the new video does a much better job of setting up the premise for the non-Spanish-speakers among us.
Sigourney Weaver and Cillian Murphy star as psychologist Margaret Matheson and her assistant Tom Buckley, respectively, who study and debunk parascience and paranormal activity. They find their biggest challenge yet when a world-famous psychic Simon Silver (Robert De Niro) returns to the limelight after decades in retirement. Elizabeth Olsen and Toby Jones also star. Watch the trailer after the jump.Red Lights opened at Sundance earlier this month to mixed reviews, largely due to its apparently problematic third act. (I haven't seen the film, so I don't know what the exact issues are and don't care to venture into spoiler territory to find out.) Our own Peter Sciretta found it to be an entertaining piece with some good scares, but wasn't such a fan of its "possibly horrible ending." THR was more blunt, calling Red Lights "increasingly incoherent and infuriating." Nevertheless, the film was picked up for U.S. distribution by Millennium Entertainment, so we'll likely see the film in theaters before the year's out.
If the plotting of the movie really is that bad, it's a shame, because this full-length trailer actually looks pretty good. Weaver, Murphy, De Niro, and Olsen make for a seriously talented cast, even if Olsen appears to be rather underused in the girlfriend role, and the whole thing has a deliciously creepy vibe.