Bradley Cooper And Jennifer Lawrence Team For 'Serena'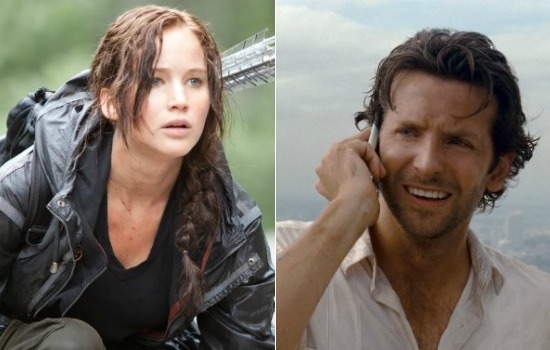 We may receive a commission on purchases made from links.
He's the current sexiest man alive, she's about to make men drool as a bad ass action star and, together, they've already got a movie scheduled for release this year. Now, Bradley Cooper and Jennifer Lawrence are reteaming to make Serena, based on a 2008 novel by Ron Rash. Directed by Award-winning director Susanne Bier (Brothers, After the Wedding), Serena is about a greedy couple who, in 1929, turn against each other when the wife learns she can't have children. It was previously in development with director Darren Aronofsky and star Angelina Jolie. Read more after the jump.
Vulture exclusively broke the news of this team-up, which is being produced by Mark Cuban's 2929 Entertainment. Cooper and Lawrence will first co-star in David O'Russell's upcoming release, The Silver Linings Playbook.
Here's the Amazon descripton of Serena:
The year is 1929, and newlyweds George and Serena Pemberton travel from Boston to the North Carolina mountains where they plan to create a timber empire. Although George has already lived in the camp long enough to father an illegitimate child, Serena is new to the mountains–but she soon shows herself to be the equal of any man, overseeing crews, hunting rattle-snakes, even saving her husband's life in the wilderness. Together this lord and lady of the woodlands ruthlessly kill or vanquish all who fall out of favor. Yet when Serena learns that she will never bear a child, she sets out to murder the son George fathered without her. Mother and child begin a struggle for their lives, and when Serena suspects George is protecting his illegitimate family, the Pembertons' intense, passionate marriage starts to unravel as the story moves toward its shocking reckoning.
It sounds kind of like There Will Be Blood mixed with The War of the Roses. And with Cooper and Lawrence, both of which have their pick of projects at the moment, attached, consider me sold.
Are you looking forward to this film?