Elizabeth Banks And Paul Reubens Board Charlie Kaufman's 'Frank Or Francis'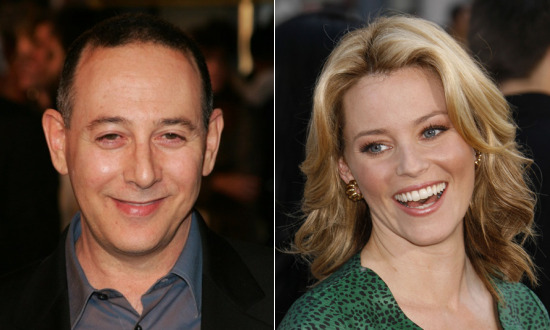 Starting with Being John Malkovich, Charlie Kaufman's scripts have generally attracted top-level talent, and a quick glance at the cast list indicates that Frank or Francis will be no exception. Elizabeth Banks and Paul Reubens have just become the latest additions to Kaufman's Hollywood-skewering musical satire, joining Steve Carell, Jack Black, Nicolas Cage, Catherine Keener, and Kevin Kline. Read more after the jump.
As previously reported, Cage will star as an actor/comedian on the decline, while Kline will play dual roles as the director of the world's top-grossing film as well as the director's brother-turned-animatronic head. Keener's role has not been revealed at this time, though for what it's worth, female roles outlined in an earlier draft of the script included Frank's wife, Francis' love interest, and "a Romanian waitress and two talking ghost-like thumbs who have a Romanian political agenda." Despite the story that circulated last week, The Hollywood Reporter now confirms that Kate Winslet will not be involved with the project.
The very busy Banks currently stars in Man on a Ledge, and will next appear in March's The Hunger Games. She's got another three films lined up for 2012 beyond that: What to Expect When You're Expecting, Movie 43, and Alex Kurtzman's Welcome to People. Reubens was most recently seen in Todd Solondz' Life During Wartime, and is developing a new Pee-wee Herman movie at Universal with Judd Apatow producing. Frank or Francis marks Kaufman's second directorial effort, after 2008's Synecdoche, New York.