Rooney Mara Replaces Blake Lively In Steven Soderbergh's 'Side Effects'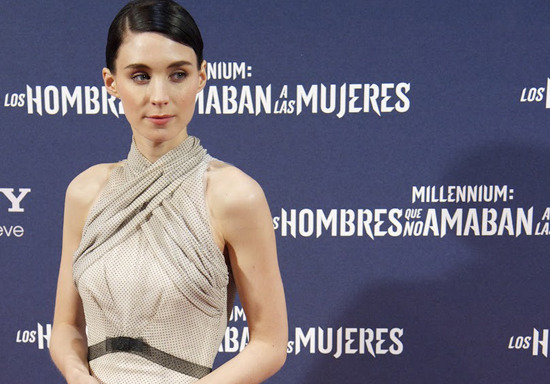 Steven Soderberg is prepping a movie called Side Effects, a film that he plans to shoot this spring and which will be one of his last two movies. The project ran into a snag recently when financier Megan Ellison and her Annapurna Pictures started to pull away. Part of the problem with the deal was reportedly the fact that Soderbergh wanted to cast Blake Lively in the lead female role. He was trying to push forward with that idea, but was willing to go with someone else if that casting proved problematic with other financiers.
We might assume that it did, because Lively's role has now been given to Rooney Mara, star of David Fincher's remake of The Girl With the Dragon Tattoo.
Deadline says Mara will be,
Emily Hawkins, a sexy but unsettled young woman who is taking serious amounts of prescription drugs to deal with anxiety and depression surrounding the pending release of her husband from prison.
There's more to the story than that, but Deadline's full synopsis might be considered spoilerish by many, so I won't run it here. I can say that Channing Tatum plays Mara's husband, and Jude Law and Catherine Zeta-Jones will be psychiatrists who are treating the troubled main character.
The script is by Scott Z. Burns (Contagion, The Informant! and a writer on The Bourne Ultimatum) who once planned to direct the film himself. Soderbergh took over the film when he decided not to make The Man From U.N.C.L.E. for Warner Bros. (also written by Burns) and has been quickly pulling the movie together. Open Road will distribute the end result; the shoot starts in April.