'West Of Memphis' – Peter Jackson Produced West Memphis Three Documentary Is The Best Yet [Sundance 2012]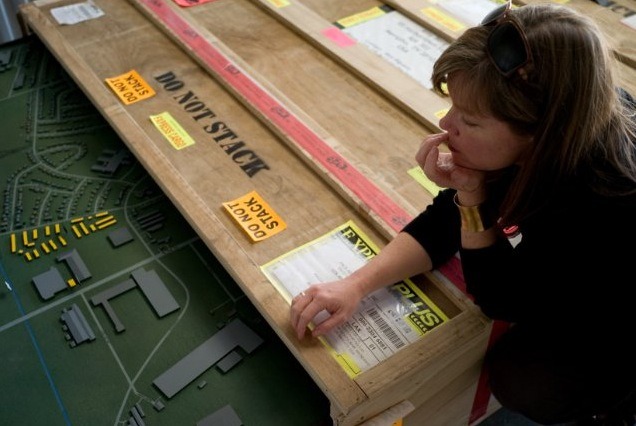 The Lord of the Rings saved the West Memphis Three. It sounds like a crazy statement but one of the many things a viewer takes from Amy Berg's breathtakingly detailed and effective documentary West of Memphis is that co-producers Peter Jackson and Fran Walsh spent a lot of time, and even more money, to assist in the legal defense, new investigations and expert testimony which eventually lead to the 2011 release of the West Memphis Three, three men accused of murdering three boys in West Memphis, Arkansas in 1993. Jackson and Walsh got a lot of their money from The Lord of the Rings so, put two and two together, and the statement seems less crazy.
Jumping off where Joe Berlinger and Bruce Sinofsky took off with their Paradise Lost documentary trilogy, Berg's film makes Purgatory, the latest of Berlinger and Sinofsky's movies, feel elementary. It expands greatly on all of the revelations on that film, and provides new ones of its own that were filmed as recently as January 12, 2012. Whereas the first Paradise Lost was the definitive documentary on the beginning of this massive, controversial case, West of Memphis is the definitive documentary on its conclusion.
West of Memphis is long, two and a half hours, but not a second ever feels wasted. In fact, it probably should have been longer. It begins by giving some of the background on the initial murders, introduces us to Damien Echols, Jason Baldwin and Jessie Misskelley, and then jumps ahead several years where Jackson and Walsh, as well as Eddie Vedder, Henry Rollins and others, join Lorri Davis, Echols wife, in hiring new council and experts to prove the mens innocence.
One issue with West of Memphis is that it assumes the audience has a lot of prior knowledge of the case. It covers the basics but doesn't really get into painstaking detail until around the year 2007, 14 years after the murders occurred.
Of course, much of that is covered in the Paradise Lost films and the recent third one, Purgatory, covers much of the same ground as West of Memphis. However, as good as that film is, this one exceeds it in every way. Davis' interactions with Walsh, Jackson and others fill in huge gaps in the story and make it feel like the West of Memphis people were directly responsible for bringing to light a lot of new and crucial witnesses, evidence and expensive DNA research.
West of Memphis also spends a lot of time convincing the audience one of the victim's stepfathers actually committed the murders. Not only does this film provide a convincing case; it reveals brand new, shocking witness testimony collected early this year. Once that's established, the film takes the audience all the way through the unconventional release of the three imprisoned men.
The access Berg and her crew have with West of Memphis is unprecedented. They interview jurors, judges, and family members; people Berlinger and his crew never were able to speak to. Plus we actually see where Echols, Baldwin and Misskelley went after release. In the end, you'll feel like the case of the West Memphis Three has officially been put to bed. After almost two decades, that's an incredible achievement.
/Film rating: 9 out of 10