Universal Orlando Announces 'Despicable Me' And 'Spider-Man' Rides, New Blue Man Group Show, And More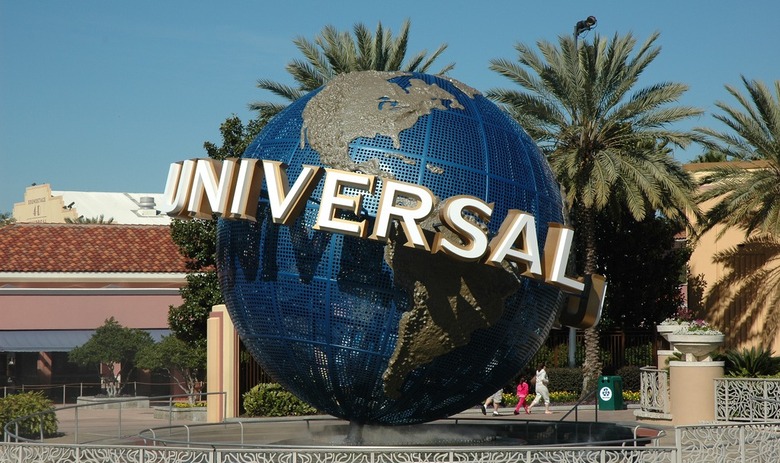 It's still the middle of winter now, but it's never too soon to start planning ahead for vacation time — and with Universal Orlando's announcement of new and updated attractions to debut in 2012, the theme park is looking better than ever. After the jump, find details on such rides as Despicable Me Minion Mayhem and The Amazing Adventures of Spider-Man, as well as updates on the Blue Man Group show and more.
Universal's Cinematic Spectacular – 100 Years of Movie Memories is a new nighttime water show set to bow in spring 2012 in celebration of the studio's 100th anniversary. Using projections, pyrotechnics, colorful fountains, and narration from Morgan Freeman, the show will pay tribute to some of Universal's most iconic films such as Jurassic Park, Back to the Future, and Jaws. The Cinematic Spectacular will play all summer, and then on select nights through the end of the year.
Spring 2012 will also see the opening of the new Superstar Parade, which will show animated character from Despicable Me, Hop, Dora & Diego, and SpongeBob SquarePants on cutting-edge floats in a daily parade. The parade will also feature show stops and interactive dance numbers.
Replacing Jimmy Neutron's Nicktoon Blast will be Despicable Me Minion Mayhem, debuting in Summer 2012. The 3D adventures will take guests through "training" and then through an interactive dance party.
The Amazing Adventures of Spider-Man is set to re-open in March 2012 with 3D, high-def animation, an upgraded set, and improved audio and lighting systems — as well as a special new cameo from Spider-Man co-creator Stan Lee.
Also returning to Universal Orlando is the Blue Man Group, which will premiere a revamped show in February 2012 with "new show environment, new music, new technology and new experiences" as well as new interactive elements for the audience.
Head over to Inside the Magic for info on other upcoming attractions, including the Hollywood Drive-In Mini-Golf and the Wet 'n Wild water park, as well as details and concept art on some of the shows and rides mentioned above.