Bradley Cooper, Ed Helms, And Zach Galifianakis Want Big Pay Raises For 'The Hangover: Part III'; Film Could Shoot This Summer For May 2013 Release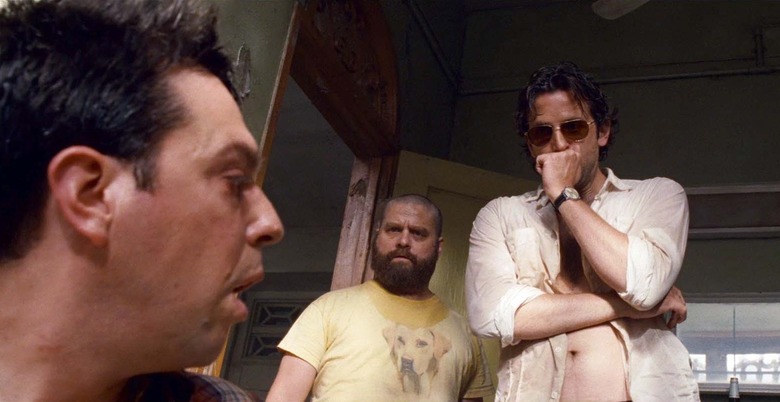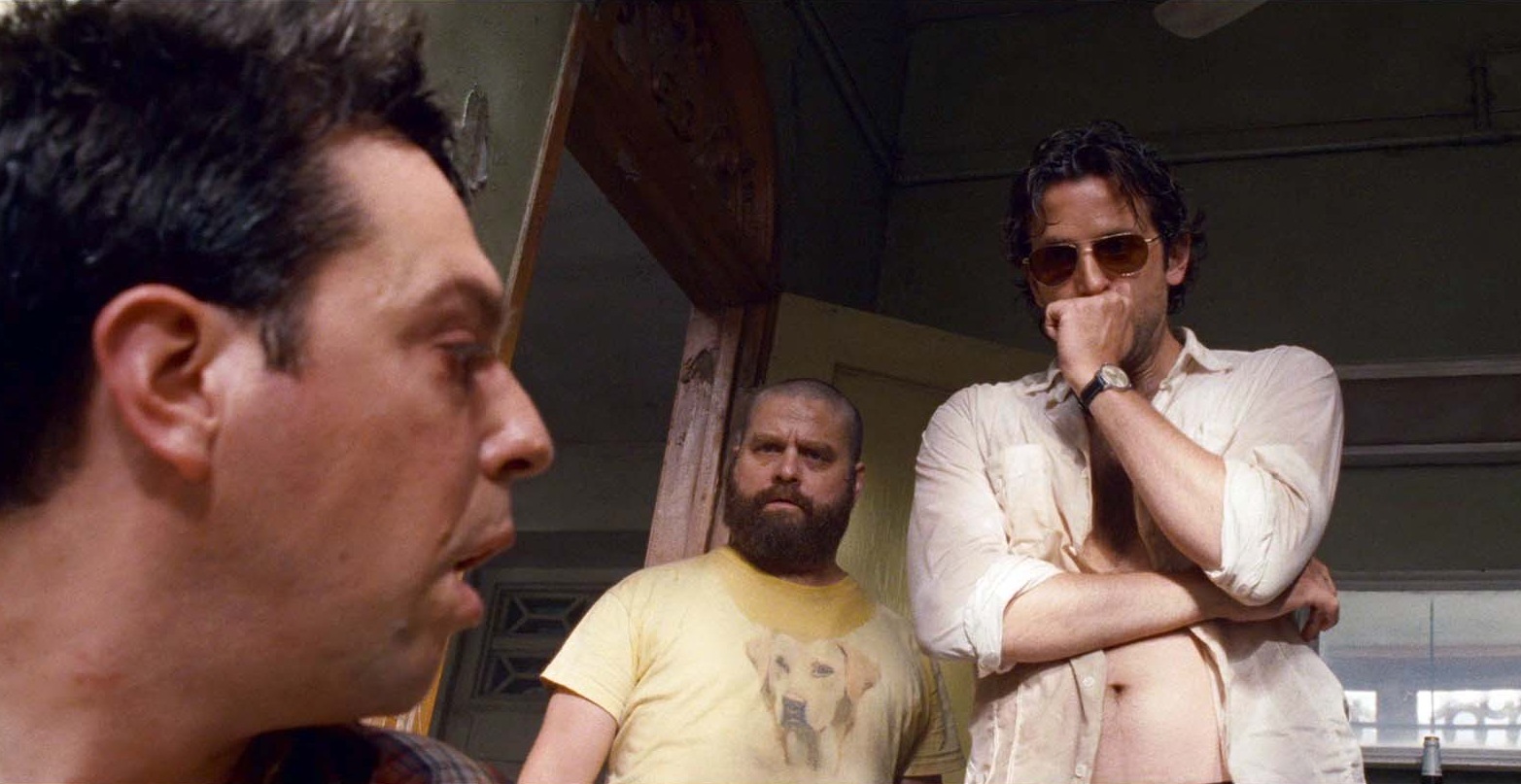 The Hangover and The Hangover: Part II may have been pure fiction, but it seems Bradley Cooper, Zach Galifianakis and Ed Helms have learned a thing or two from the films about sticking together. The three leads are said to be presenting a united front in negotiations for The Hangover: Part III, demanding $15 million each against backend. To put things in perspective, the first Hangover had a production budget of $35 million total. More details after the jump.
$15 million each for The Hangover: Part III certainly sounds like a lot, but considering that the first film grossed $467 million worldwide and the second has pulled in $581 million to date on an $80 million production budget, it's not unreasonable. (Relatively speaking, anyway. It could be argued that movie stars in general are grossly overpaid, but that's a discussion for another time.) And with two of its biggest franchises on the way out — the Harry Potter film series ended last year and this summer's The Dark Knight Rises will likely be the end of Christopher Nolan's Batman movies — Warner Bros. is especially eager at the moment to forge ahead with a proven property. The studio's hope is that production can get underway this summer for a Memorial Day 2013 release.
As for what we can actually expect to see in the third film, confirmed plot details are still scarce, but we do know it'll be set in Los Angeles with a story that actually differs from that of the first two films. Galifianakis has suggested before that Part III could see his character "escaping from a mental institution with help from the wolf pack," which would indeed set it apart from the blackout-drunk storyline of Parts I and II. Maybe part of what Warner Bros. is shelling out for is more creativity.