Demi Moore Exits 'Lovelace', Javier Bardem Drops 'Despicable Me 2'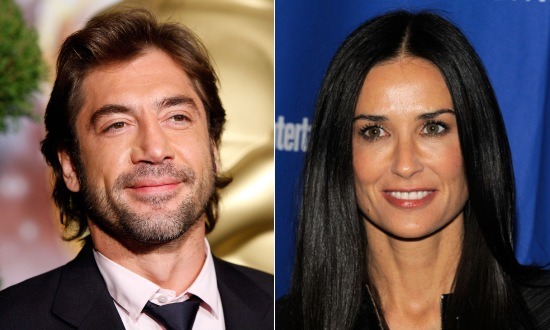 There's been a very steady stream of casting updates lately, thanks in a large part to the Sundance Film Festival, but today we have news of two roles that didn't quite work out as planned. Demi Moore, who was slated to play Gloria Steinem in Rob Epstein and Jeffrey Friedman's porn biopic Lovelace, has since pulled out of the project, while Javier Bardem has dropped out of negotiations to voice the villain of Universal's Despicable Me 2. More details after the jump.
Moore was set for a small role as feminist leader Steinem in Lovelace, which is currently filming in Los Angeles with Amanda Seyfried in the lead role of Deep Thoat star turned anti-pornography activist Linda Lovelace. Moore's only other upcoming film is the Miley Cyrus comedy LOL, which has already been completed and is due out sometime this year.
Meanwhile, Bardem has parted ways with the 3D animated sequel to 2010's surprise hit Despicable Me, after entering talks back in October to voice a baddie named El Macho. Bardem's reasons for turning down the role are not clear. Had he signed on, Despicable Me 2 would have marked the No Country for Old Men star's first time doing an animated feature. The picture, which is being directed by Pierre Coffin and Chris Renaud, is on track for a July 3, 2013 release.
Bardem recently wrapped Terrence Malick's untitled project with Rachel McAdams, Jessica Chastain and Ben Affleck, and is currently filming the James Bond film Skyfall.