Casting Bits: Selena Gomez In 'The Sky Is Everywhere', Rob Riggle, Brian Posehn And Kumail Nanjiani In 'Hell & Back'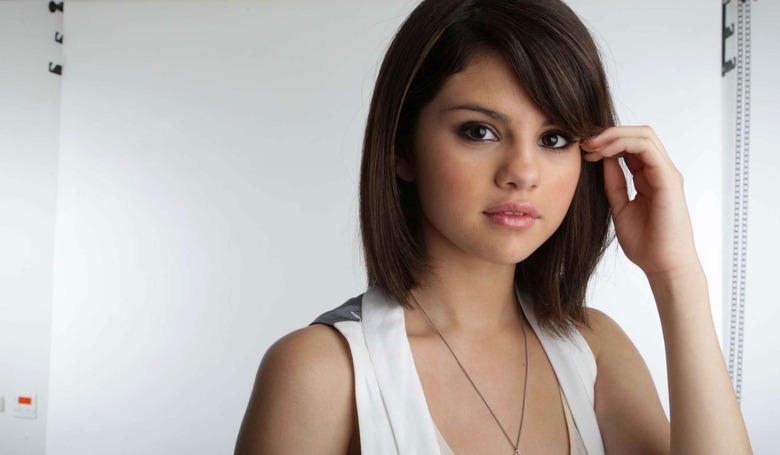 Now that her hit Disney series Wizards of Waverly Place has come to an end, Selena Gomez has been trying to make the transition into non-Disney movies with projects ranging from last year's Monte Carlo to the upcoming Harmony Korine-directed Spring Breakers. The latest addition to her slate is The Sky is Everywhere, an adaptation of Jandy Nelson's YA romance of the same title. Gomez will produce the film through her shingle July Moon, developing it as a star vehicle for herself.
The plot follows Lennie, an introverted band geek who's used to being overshadowed by her much more outgoing older sister Bailey. When Bailey suddenly dies, however, Lennie struggles to cope and soon finds herself torn between two guys: her dead sister's boyfriend Toby and a charismatic, musically gifted new boy named Joe. The teen love triangle is nothing new, but the book's received pretty good reviews; if the film version actually brings some nuance to the tearjerker premise, it could be a chance for Gomez to show what she can do. [Deadline]
After the jump, a trio of funnymen go to hell.
Riggle has a handful of projects due out this year, including Big Miracle, The Lorax, 21 Jump Street, and an untitled project by Todd Rohal. Posehn will appear in April's The Five-Year Engagement, which stars Jason Segel, Emily Blunt, and Alison Brie. Nanjiani currently stars in TNT's Franklin & Bash, and has worked on the TV series Googy and Michael & Michael Have Issues. [Variety]