Casting Bits: Patrick Wilson And Vera Farmiga In 'The Conjuring', Nikki Reed And Jake Hoffman In 'Snap'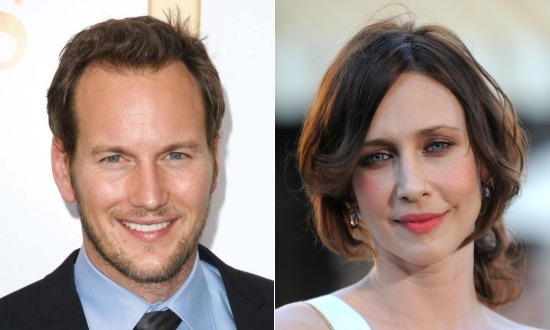 Patrick Wilson could be reuniting with his Insidious director James Wan for The Conjuring, as he and Vera Farmiga enter final talks to star in the new supernatural thriller. Written by Chad and Carey Hayes, the script centers around a married couple (Wilson and Farmiga) investigating spirits in a Rhode Island farmhouse, in what turns out to be the most terrifying case of their demonology careers. The plot is inspired by the true-life tale of the Perron family in the 1970s, as chronicled by daughter Andrea Perron in her memoir House of Darkness House of Light: The True Story.
Wilson currently stars on the big screen in Jason Reitman's Young Adult, and on the small screen in CBS' A Gifted Man. He'll next appear in Ridley Scott's Prometheus, due out this summer. Vera Farmiga will star in next month's Safe House opposite Denzel Washington and Ryan Reynolds. Production on The Conjuring is scheduled to enter production in North Carolina in March. [The Hollywood Reporter]
After the jump, a Twilight actress explores the underground dubstep scene.
Reed was last seen in The Twilight Saga: Breaking Dawn – Part 1, and will appear in its follow-up The Twilight Saga: Breaking Dawn – Part 2. Hoffman stars in the upcoming Charm and Generation Um... Production on Snap will begin in March. [Deadline]