Ben Stiller And 'Extremely Loud' Writer Jonathan Safran Foer To Team For HBO Comedy 'All Talk', Alan Alda In Talks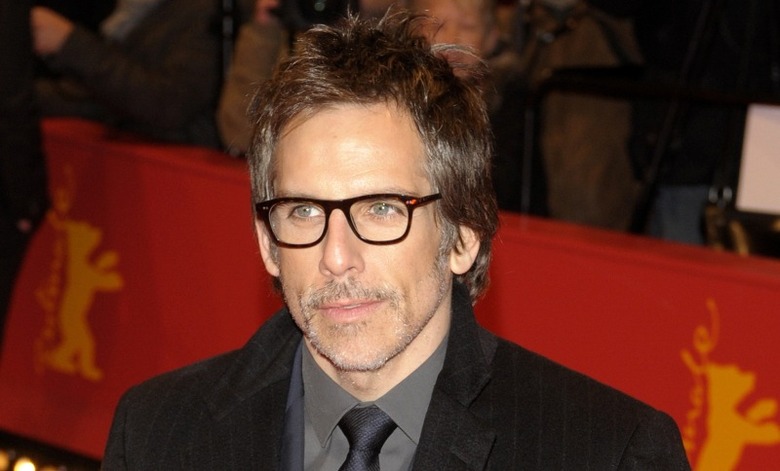 HBO has developed quite a reputation for attracting high-profile, high-quality talent, with the likes of Steve Buscemi and Dustin Hoffman leading shows on the network, and now they've brought on one of their biggest names yet. Ben Stiller has signed on to star, direct, and executive produce All Talk, a comedy from Extremely Loud and Incredibly Close novelist Jonathan Safran Foer, with Alan Alda in talks to co-star. Scott Rudin is set to executive produce with Foer, Stiller, and Eli Bush. More details after the jump.
Rudin's been on a roll with HBO lately. In addition to All Talk, he's also behind the upcoming Aaron Sorkin drama Newsroom and the Jonathan Franzen adaptation The Corrections. Both series also boast heavyweight talents: Jeff Daniels and Emily Mortimer will lead the cast of former, while Noah Baumbach will direct Chris Cooper, Dianne Wiest, and Ewan McGregor in the latter.
Stiller and Rudin have worked together several times previously, most recently in Baumbach's 2010 film Greenberg, while Stiller has co-starred with Alda on Flirting With Disaster and Tower Heist. Foer will be making his first foray into television with All Talk, after seeing two of his novels (Everything is Illuminated and freshly minted Oscar nominee Extremely Loud and Incredibly Close) turned into feature films.
Even as he's making his move back into television, Stiller's big screen career continues to thrive. He'll next be heard in the Baumbach-penned Madagascar 3: Europe's Most Wanted, and seen in Fox's long-gestating comedy Neighborhood Watch. Beyond that, he's slated to reunite with Baumbach, again, on While We're Young, and to direct and star in the remake of The Secret Life of Walter Mitty.