Relativity Media And The Weinstein Company Settle Dispute, Now Moving Forward With 'The Crow'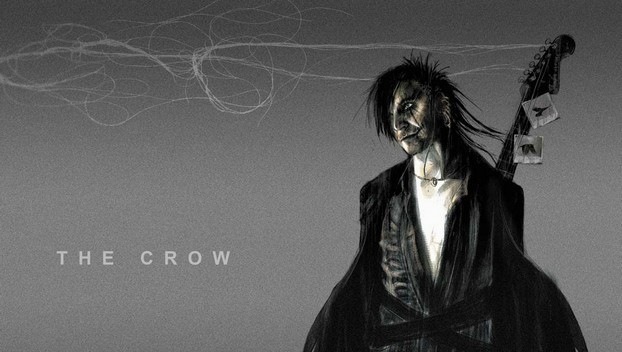 The remake of Alex Proyas' The Crow has suffered numerous stops and starts since it was first announced a few years back, to the relief of fans uninterested in seeing a "gritty reboot" of the 1994 goth classic. However, it now appears that at least one of the roadblocks standing in its way has ceased to be, and that work on the film will resume in earnest.
Last year, The Weinstein Co. filed a lawsuit against Relativity, claiming that the latter had breached a contract giving TWC global rights to distribute the picture. But the two companies have now settled the lawsuit out court, and will reportedly "continue to work on the film together as planned." Hooray. More details after the jump.
Stephen Norrington (Blade) originally signed on to write and direct back in late 2008, with Nick Cave (The Wettest County) tapped to do a rewrite in 2010 and Mark Wahlberg courted for the lead. Norrington and Wahlberg eventually departed, however, and after several months, Juan Carlos Fresnadillo (28 Weeks Later) took over at the helm. Bradley Cooper landed the lead role, while Alex Tse (Watchmen) was hired to pen a rewrite. But that version of the project proved short-lived as well, as Cooper walked last summer and Fresnadillo followed a couple of months later.
Details on the new iteration of the project are scarce, and no director or star is attached to the project at this point. It's also unclear whether Tse's script is still being used, or whether it'll be thrown out in favor of a completely new draft. With TWC and Relativity now good to go, though, we can expect to start hearing more updates on the new Crow soon.
Discuss: Now seems like as good a time as any to fantasize about whom you'd like to see involved with the film, since nothing and no one is set at the moment.
[Source: Deadline]