Bong Joon-Ho's 'Snow Piercer' Adds John Hurt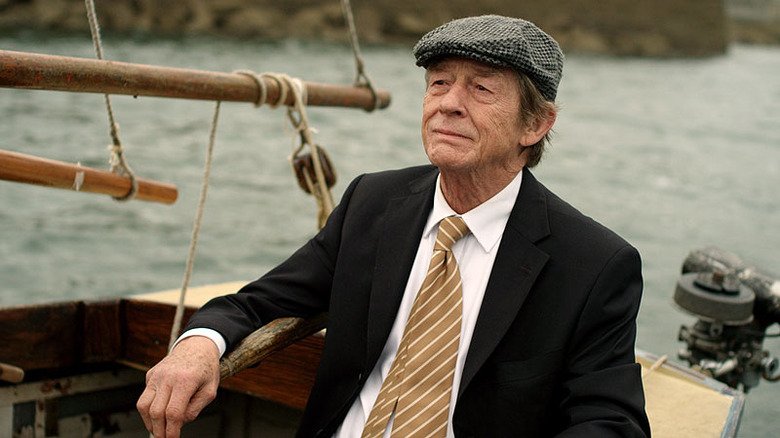 Though we first heard of Bong Joon-ho's Snow Piercer back in 2009, it wasn't until just a couple of weeks ago that the project really began to pick up steam and build a top-notch cast. Chris Evans was the first star announced for the film, with Tilda Swinton and Jamie Bell boarding soon afterward. Now John Hurt has been announced as the latest addition to the post-apocalyptic film, based on a French graphic novel titled Le Transperceneige. More details after the jump.
Co-written by Bong and Oldboy director Chan-wook Park (with a rewrite from Before the Devil Knows You're Dead scribe Kelly Masterson), Snow Piercer follows a train full of survivors struggling to survive in a world covered with ice and snow, even as they insist on clinging onto their old ways. The film marks Bong's first English-language film, after helming South Korean hits such as Mother and The Host. Park is currently finishing up his own English-language debut, the thriller Stoker.
At an age where most people would be seriously considering retirement — if they hadn't retired already — Hurt continues to appear in a variety of interesting roles including last year's Melancholia, Harry Potter and the Deathly Hallows, and Tinker Tailor Soldier Spy. He'll next appear in Billy Bob Thornton's Jayne Mansfield's Car, and is also slated for the biopic Hypergraphia. Snow Piercer is scheduled to shoot from March through June of this year for a 2013 release.