'I Am Not A Hipster' Trailer: Get A Look At One Sundance 2012 Success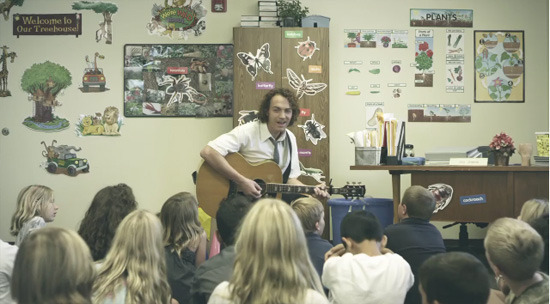 One of the early films to play at this year's Sundance film festival was I Am Not a Hipster, the film by Destin Daniel Cretton in which Dominic Bogart plays a San Diego musician who has to deal with himself and his family during not entirely welcome visits from his father and sisters.
The film has been praised for emotional honesty, the performance by Bogart and direction by Cretton, and the many songs which are woven into the narrative, and which have helped the film earn comparisons to Once.
In early December we ran the teaser for I Am Not a Hipster, but now that the film is playing and enthusiastic reviews are coming in, it's worth taking a look once more. While the dialogue-free footage won't give you much indication of the characters or plot, you'll get a taste of the film's general aesthetic, and of the songs that run through it. And, yeah, it looks and sounds quite good.
Peter liked the film quite a lot when he saw the first Sundance screening, and aimed particular praise a the music:
I Am Not a Hipster is a musical, but not in the traditional sense... The film shows the personal journey from emotion to song, crafting a narrative from the soul. The music is beautiful yet raw and full of emotion.
I can't vouch for that full statement, not having seen the film, but I do like what I hear in the trailer. It's a song I'd like to hear in full, and I can see myself picking up the full soundtrack for the movie.