This Week In Trailers: Shock Head Soul, The Last Elvis, Don't Think, Unconditional, A Man's Story, Taped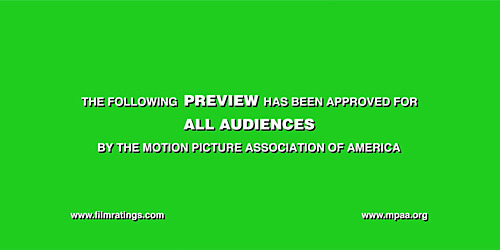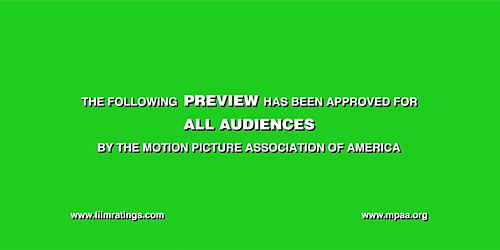 Trailers are an under-appreciated art form insofar that many times they're seen as vehicles for showing footage, explaining films away, or showing their hand about what moviegoers can expect. Foreign, domestic, independent, big budget: I celebrate all levels of trailers and hopefully this column will satisfactorily give you a baseline of what beta wave I'm operating on, because what better way to hone your skills as a thoughtful moviegoer than by deconstructing these little pieces of advertising? Some of the best authors will tell you that writing a short story is a lot harder than writing a long one, that you have to weigh every sentence. What better medium to see how this theory plays itself out beyond that than with movie trailers?Taped Trailer
I, like many other boys, went through a Patrick Dempsey phase when I was younger.
It all started with Can't Buy Me Love and then it moved into Loverboy and before you know it the year was 1991 and Run came out. I'm not proud, it fills me with no great internal sense of self worth to admit it publicly, but damn I love me that movie, that Run. A whole lot of stupid and kind of a remnant of the salad days of the late 80's teenish action movie (anyone else see If Looks Could Kill?) I've always enjoyed those wafer thin chase films. Give me The Net or The Fugitive, they're just good soul food. Which now brings us the latest from director Diederik Van Rooijen, who has been basking in the riches that working on Meiden van de Wit afforded him and starring Barry Atsma who really was in a great film that came out a couple of years ago, Stricken, this trailer just puts me in a good mood.
It's not in our language, American, but who cares. I'm all about piecing together what's afoot here, and these kids already make me feel dumb by switching between their native Dutch and going to English every now and then, but it's easy enough to see that this movie is all about the high concept when they accidently film someone getting popped by the police. That moment at forty seconds in is all the clue you need to figure out what's going to happen next.
The running from the police and the dodging of law enforcement is worth price of admission alone but this seems a little more exciting than that. They appear to be caught but then escape, they get split up, and Barry is crying on the phone muttering something (this was like the Beggin' Strips commercial where the frustrated dog is in agony that he can't read. So too was I when I realized I couldn't understand what was being said), but I'll be damned if this wasn't the most thrilling trailer I've seen so far this month.
It pains me to know that I'll have to wait until it comes out on video before I have a chance to see this movie but this trailer is done pretty well for the level of fun it looks like you'll get out of it. [Twitch]
Unconditional Trailer
One of the delights of wading through the offerings of Sundance 2012 and realizing the number of trailers they offer is exactly nil, it only pushed me to Slamdance where I was able to see what was tickling the festival's programmers fancy this year. This trailer for director Bryn Higgins' latest suggests a movie that is light, airy, but full of life.
It merely looks like a vice fueled narrative of how one cad convinces a wee innocent lad that his own salacious ways are something to be emulated, repeated. I can get behind that as any coming-of-age story has already been driven pretty far into the ground as it pertains to actual originality but this trailer has a little bit of pep, zip that shows it to be a little risky and a little daring it its approach. What I like, apart from the judicious use of The Pretty Things' "Come See Me" throughout the trailer, is the looseness of the way the narrative shapes up.
There isn't a real direction that anything is going in as we watch things unfold. Is this wimp going to get sucked into this sleaze's force field of douche or will he end up being something else entirely? I like that we don't know and aren't really given any clue so as to make any kind of assumptions. We get the cool vibe of the room but we don't linger there long. We're in, we're out and we have the makings of a preview that leaves you wondering what really is at play in this story. I appreciate the way we're left breathless at the end of it all and it only serves to intrigue me more.
The Last Elvis Trailer
Director Armando Bo wrote Biutiful, a sad exploration of one man's quest to be utterly depressing at every turn.
Joy, because now he's back with a story about a dude who perhaps will blow Javier Bardem out of the water with how low this man will fall. What I absolutely love about this trailer is that we're given one long moment with our anti-hero, a guy who might as well think he's the living representative of Elvis Presley. Now, it's not the facade of him pretending to be Elvis that seems to be the hook for me here. It's actually the way in which we move from his sad life singing in a lonely casino hall to a sad life having to play a divorced dad to a kid who doesn't seem thrilled about the prospect of having him as a blood relative.
That aside, I really do feel the pain just slowly oozing out of this trailer. The emotional notes of estrangement, loss, being disconnected from life, feeling like you want so much more for your kids, for yourself, are perfectly played here. I damn near weep for this man who looks like he's leaving it all on the stage and there is a bit of rooting you have for the guy who is giving it his all. It is interesting that we see this faux Presley performing "Unchained Melody", a ditty that would mark Elvis' last television appearance before his death six weeks later. Foreshadowing? Perhaps, but what's here is meaty and more than enough to sink your teeth into. The blood will be flowing.
Shock Head Soul Trailer
I don't know what in the hell is going on but I think director Simon Pummell is on to something here.
What's really interesting about this trailer is that we don't come at the story in any usual way. The real hook here is that the story itself is based, however loosely, on the man who is credited for pushing along the fields of psychiatry and psychoanalysis. As with any origin tale, the ground hasn't been covered before and people are essentially wading their way through it blind, their arms outstretched. That's what this trailer feels like, a wholly unique and interesting peek into capturing madness.
The sweeping score, the kudos from the trades, it all feels very ornate and regal. I like that even though there isn't one person I recognize in this thing I still enjoy knowing that a movie like this exists solely for the way it's constructed with a regard for style. It may not end up looking like the trailer but what's here is more than enough to convince me that it deserves to be seen simply based on the subject matter and how it wants to try and capture that first person account of what it's like to suffer from mental illness. A lot have tried and even though movies like A Beautiful Mind give you a Reader's Digest version of it I see a trailer like this and marvel at the promise of someone trying to distill what it was like to see things from inside the brain of a man coming unglued. The musical score and the tempo are wonderfully controlled and the way in which it presents the narrative elements not only communicates how fractured things will get but what is at stake for all involved.
Pummell's 2003 documentary Bodysong was engrossing from the standpoint of how ambitious it was as it charted life from conception to death in a visual pastiche and I only hope he brings that same ambition to translate what seems mysterious to anyone looking from the outside in.
Don't Think Trailer
I'm always up to see whether a film director can translate a live performance into something you can recreate in a theater, a living room.
The next person to try and see if he can do it, Adam Smith, isn't someone who has come to see the show and capture it, he's been with the boys almost two decades as someone who has helped guide their live show production. This trailer looks like it could be the closest thing you can get to without having your eardrums blasted with rhythmic bass.
To some degree this is cheating but Smith has said that he wants to, "capture what it is like to experience the show from right in the middle of the crowd as well as showing and combining the visuals featured in the show with the footage we captured on this one night; to see how the music and visuals emotionally affect and connect with the audience."
I think he's done it.
The trailer is something of an enigma but it's just so infectious if you're open to what it's pitching as things take on a surreal life of its own. Yes, to some degree, musical performances are a bit of a put on, the stars don personas and get to the business of entertaining like the trained monkeys we pay them to be but every now and then you have full on productions that want to bend the nature of what's normal and real and that's what we have here.
I don't know if the quick zoom in and out is really how I would think they would convey the change of perspective but the visual elements of a twisted clown, a fan in the audience who just loses her mind, the actual stage show, all work for me on a level that actually gets me excited to see if the film can be all that it promises. As it stands, it's promising a lot.
Film Trailers by Filmtrailer.comA Man's Story Trailer
Fact, I only replenish my stock of t-shirts once a year and that's at Comic-Con where I raid the offerings of Nucleus, Poketo, and, now, pretty much everything being offered by the fellas who started the Tr!ckster pop-up store.  That said, I pretty much dress like a 13 year-old boy who is in a state of adolescent arrested development. I love this trailer for its protagonist, a guy who I would pretty much dismiss as a self-indulgent designer with a prima donna complex if he wasn't so earthy in the way he presents himself and his attitude which I found genuinely disarming.
The fashion designer Ozwald Boateng doesn't immediately elicit ooh's and ahh's from people salivating at the prospect of a full-length documentary on a man who knows how to sew a button well but I like this trailer for the way we enter this guy's world. It's one of privilege and high society but there's that whiff of schadenfreude, that little chink in the armor, that shows us someone who's successful who is just trying to keep it all together. And, from the looks of it, Varon Bonicos has made a documentary that makes fashion seem dramatic.
Boateng's life seems to crumble a bit, in-between keeping the hoi polloi well dressed, and that's what's really engaging about watching this. You have someone who is no doubt driven by the spoils of success but we see what price this man has to pay for it. Yeah, if it was anyone else who I knew living the good life and his world started crashing around him I would probably take great delight in it but this trailer just positions everything in such a way as to make you care about this haberdasher to the stars. His story seems compelling and, to me, that's enough to get my appetite whetted.
Nota bene: If you have any suggestions of trailers to possibly be included in this column, even have a trailer of your own to pitch, please let me know by sending me a note at Christopher_Stipp@yahoo.com
In case you missed them, here are the other trailers we covered at /Film this week: