Video Interview: Tim Heidecker, Eric Wareheim & Will Forte Talk 'Tim & Eric's Billion Dollar Movie' [Sundance 2012]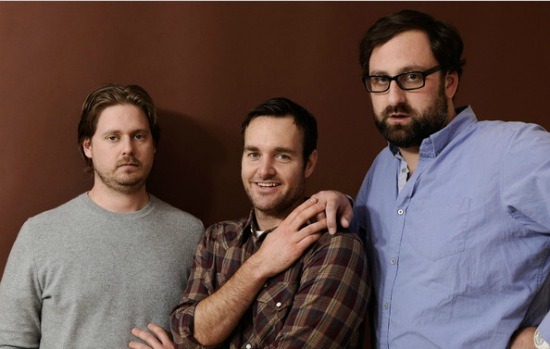 Amongst bloggers, Sundance interviews can be a controversial topic. On one hand, you're given unprecedented access to the stars and filmmakers behind what are potentially some of the biggest films of the year. Doing so, however, means seeing fewer movies, because huge chunks of time must be devoted to traveling to and from interview locations, which are often remote and incredibly loud.
Generally, we here at /Film let the movies do the talking when it comes to Sundance. But as a huge fan of the comedy duo known as Tim and Eric, I knew I'd probably never, ever get the chance to speak to them one on one ever again. So I did. And I filmed it.
After the jump, watch a ten minute video interview with not only Tim Heidecker and Eric Wareheim but their friend Will Forte too. We discuss Tim and Eric's Billion Dollar Movie, which hits video on demand January 27 and theaters on March 2 (watch the review here), as well as their sense of humor, process, the likelihood they'll return to television and more.
Note: The following interview was shot on my iPhone in a Sundance gifting lounge just as people were setting up for a party. It was loud. Plus, the nearest table was about 6 inches off the ground so there was no good spot for my tripod. So, because of all that, what follows is a Blair Witch Project style interview. Our sincerest apologies to everyone that the sound and framing isn't up to par.