Diane Kruger In Talks To Join Saoirse Ronan In Stephenie Meyer Adaptation 'The Host'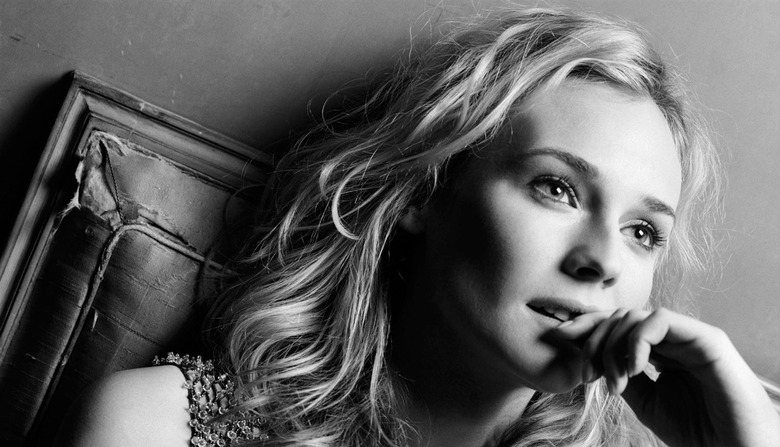 Although this November's Breaking Dawn Part 2 is the last film currently planned in The Twilight Saga, Stephenie Meyer will be back at the box office again just four months later, with March's The Host. The adaptation of Meyer's first non-Twilight novel has been in the works for a couple of years now, and picked up steam last year when Saoirse Ronan and Andrew Niccol (In Time) signed on to star and direct, respectively. Max Irons, Jake Abel, and William Hurt joined a few months later, and now Inglourious Basterds actress Diane Kruger has been announced as the latest addition to the cast. More details after the jump.
Irons is set to play Melanie's boyfriend Jared, and Hurt her uncle Jeb. Abel will play a human resistance fighter who initially attacks Wanderer (who is in Melanie's body) but comes to fall in love with her. Kruger is in talks for the role of the Seeker, one of the invading aliens overseeing Wanderer's takeover of Melanie.
Kruger's been up for a number of high-profile roles lately, including one of the female leads in Joseph Kosinski's Oblivion. However, Deadline reports that she dropped out of the running for that role in order to board The Host instead. Kruger's other upcoming projects include the Marie Antoinette drama Farewell, My Queen and Pascal Chaumeil's Fly Me to the Moon.
Meyer's original work is a single, standalone novel, but following the precedent set by the Twilight movies, which stretched out her four-book series into five films, Niccol's The Host is apparently being set up as a trilogy. Production is expected to begin shortly for a March 29, 2013 release.