'The Raid' - Intense, Bad Ass Action [Sundance 2012 Video Blog]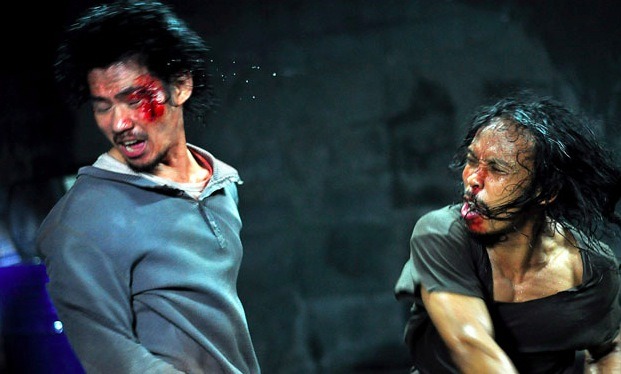 The Raid had its world premiere at the Toronto Film Festival in September and Peter touted it as the best action film he's seen in years. Gareth Evans' Indonesian smash 'em up has now moved south for its United States Premiere at the 2012 Sundance Film Festvial and it more than lives up to the hype.
Following a group of police who attempt to penetrate an impenetrable 15-story apartment building run by a powerful drug lord, The Raid is filled with the kind of insane gun battles, martial arts and stunts you'd expect from a $100 million dollar Hollywood blockbuster. The difference is this cost $1.1 million and is about 100 times cooler. It'll be released by Sony Pictures Classics in March but, now, watch a video blog review featuring myself and Jordan Raup from The Film Stage where we react to the film, its new score, discuss its minor flaws and question an American remake.
Here's the video review. Thanks to Jordan from The Film Stage for the help.:
One thing we touched on above, but didn't get into much detail, is the brand new score on the film by Mike Shionda of Linkin Park and Joseph Trapanese. It's solid and gives the film a very modern feel. During the action scenes, it's largely overshadowed but where it really shines is in between, where it builds tension by pounding bass, teasing us for the next explosion of mayhem. Having not heard the original score, I can't say this new one is better, but it's a very solid compliment.
Are you excited for The Raid?
Image Credit: ComingSoon