Casting Bits: Lea Seydoux In 'Grand Central', Nolan Funk In 'Riddick', Mark Webber In 'Arranged Marriage'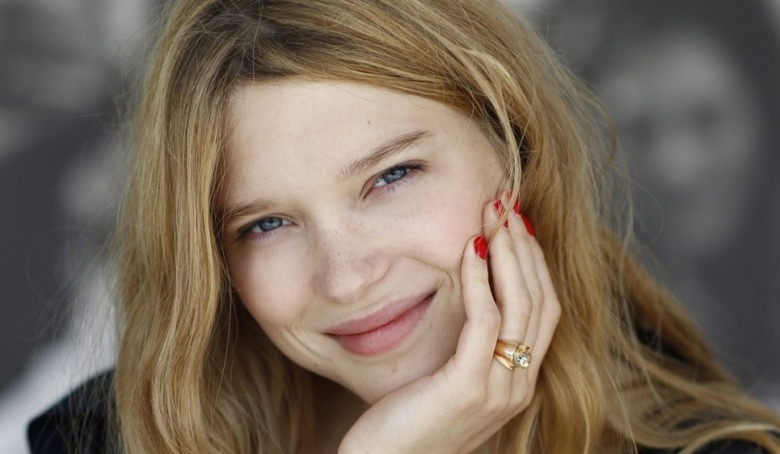 Rising French stars Léa Seydoux (Midnight in Paris, Mission: Impossible – Ghost Protocol) and Tahar Rahim (A Prophet) are set to lead Grand Central, a France-set contemporary romantic drama by Rebecca Zlotowski. Rahim will play a danger-addicted man whose nuclear facility job exposes him to deadly radiation levels. He's transformed by a forbidden affair with a woman he meets at the plant (Seydoux).
Grand Central marks a reunion for Seydoux and Zlotowski, who previously worked together in Zlotowski's directorial debut Belle Épine. Seydoux was also recently cast in Michel Gondry's The Foam of the Days, and will next appear opposite Diane Kruger in March's Farewell, My Queen. Rahim starred last year in Jean-Jacques Annaud's Black Gold, and has just wrapped Joachim Lafosse's Loving Without Reason. Grand Central is expected to begin filming this summer. [Variety]
After the jump, Riddick adds to its cast and Sex Bob-omb frontman Stephen Stills boards an indie.
Funk's previous work includes the television series Aliens in America and Warehouse 13. He'll next be seen in this spring's House at the End of the Street, with Jennifer Lawrence, Elisabeth Shue, and Max Thieriot. [Variety]
Scott Pilgrim vs. the World actor Mark Webber has signed on to star in The Arranged Marriage of Moonbeam, an indie romcom to be directed by Mollie Engelhart. Engelhart was one of the producers behind this year's Sundance entry The End of Love, which Webber wrote, directed, and starred in. The Makepeace Brothers (I assume that means this band) are also set to appear, while Grammy-winning producer Bernard "Focus..." Edwards, Jr. will score the picture.
Engelhart and Tim Ryan's script centers around young lawyer Janie Grace, the daughter of hippie parents who originally named her Moonbeam. When yet another of her relationships falls apart, Moonbeam/Janie Grace's family takes it upon themselves to a marriage for her. Production is scheduled to begin in late spring. [Variety]