'Jeff Who Lives At Home' Exclusive Poster Debut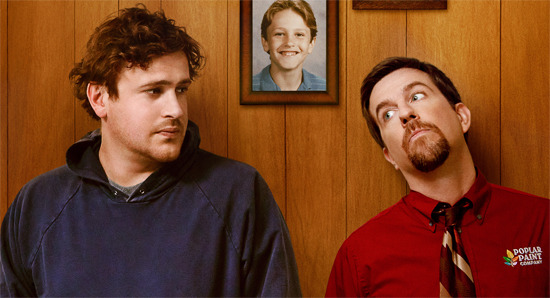 Jay and Mark Duplass are following up their film Cyrus with Jeff Who Lives at Home, starring Jason Segel, Ed Helms, Judy Greer, and Susan Sarandon. The film premiered at the Toronto Film Festival last September, where it was called "a lovely, nicely paced and completely heartfelt look at a complicated relationship between brothers" (CinemaBlend) and the best film yet from the Duplass brothers, which "doesn't suddenly break your heart, but, rather, it suddenly heals it — with a moment of such delicacy and sincerity that you feel lucky to witness it." (The Playlist)Jeff Who Lives at Home will open limited on March 16. The trailer for the film premieres tomorrow on Apple. In the meantime, check out the new poster below.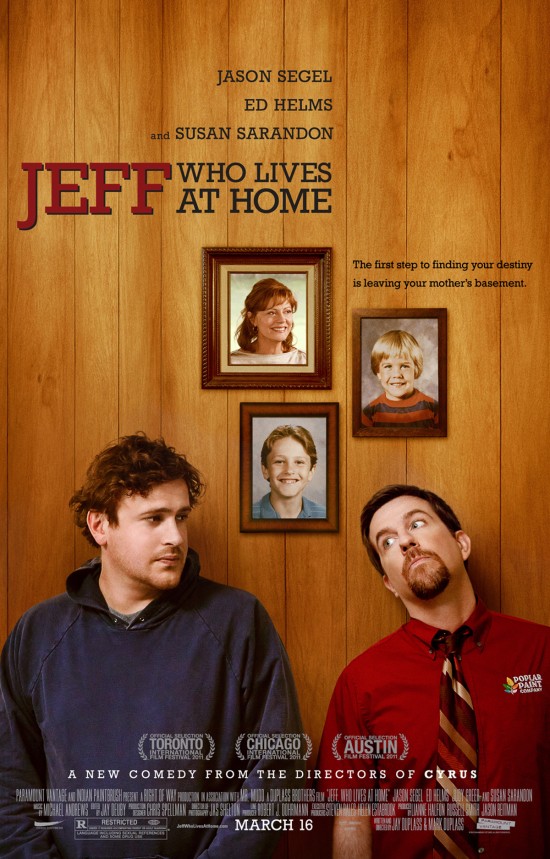 On his way to the store to buy wood glue, Jeff looks for signs from the universe to determine his path. However, a series of comedic and unexpected events leads him to cross paths with his family in the strangest of locations and circumstances. Jeff just may find the meaning of his life... and if he's lucky, pick up the wood glue as well.