Superhero Bits: The Dark Knight Rises, Man Of Steel, Amazing Spider-Man, Nemesis, Deadpool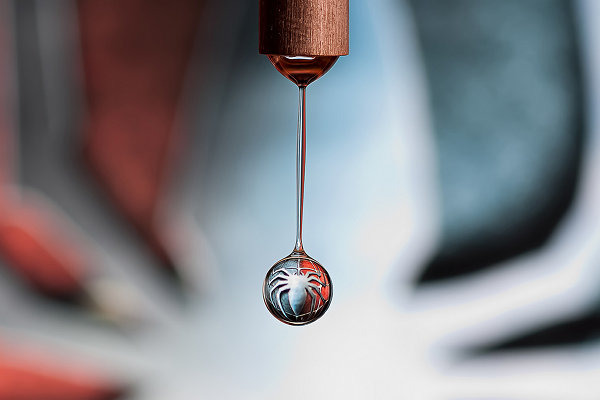 Want to see what The Dark Knight Rises Hot Wheels look like? How about the new DC Comics logo (for real this time)? How much are midnight Dark Knight Rises tickets reselling for on eBay? Does Michael Shannon understand the hype around Man of Steel? When might we see a new trailer for The Amazing Spider-Man? Read about all this and much more in today's Superhero Bits.
Note: Due to the madness of Sundance, Superhero Bits will likely be on hiatus next week. We'll return soon.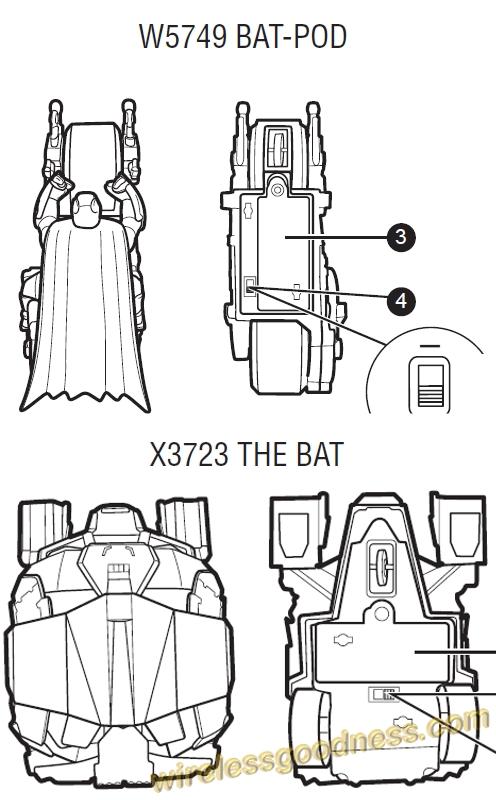 Wireless Goodness (via Comic Book Movie) has posted a look at The Dark Knight Rises Hot Wheels including "The Bat," the name for the Batwing, and the Bat Pod.Nicolas Cage spoke to Total Film about how his character changes in Ghost Rider: Spirit of Vengeance:
Johnny Blaze is in a much different place in this movie. It's a much edgier, almost cynical interpretation compared to the first Ghost Rider. Because in that movie, Johnny was trying to keep everything at bay, to keep things from erupting.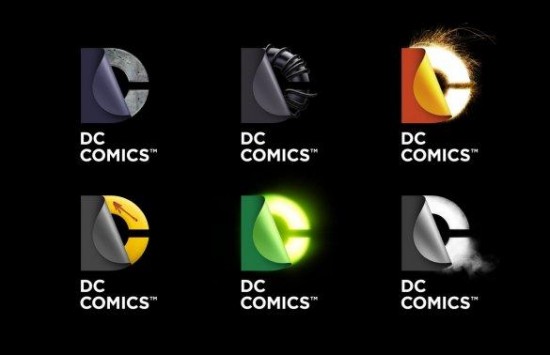 Maybe that DC Comics logo that leaked recently was just the beginning. Bleeding Cool has revealed more to the logo which, as seen above, changes based on characters. Visit the site for even more.
We recently ran an article that surmised The Dark Knight Rises would be a failure. Pajiba comes up with seven reasons why it won't. And they're not what you think.
Get More: Movie Trailers, Movies Blog
MTV has posted this exclusive clip from Chronicle.
Tickets for sold out midnight IMAX shows of The Dark Knight Rises are going for hundreds of dollars on eBay. Thanks to the IB Times (Via CBM).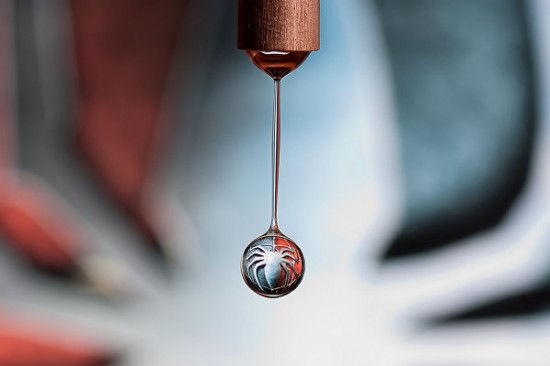 This is insane. Photographer Marcus Reugels views images through drops of water and he's back with superheroes. Head to Geekologie (via Nerd Approved) to see Batman as well.
Michael Shannon spoke to the Los Angeles Times and said he doesn't understand the fan culture around Man of Steel:
"There are legions of fans salivating, who will literally spend the next year and a half looking at the clock, waiting for this movie," Shannon said, shrugging his shoulders. "That's just the way it is. I don't know why. Me, personally, I'm not a huge fan. I can't even read comic books. I don't know which panel to look at next. I hardly ever know what any of the characters are talking about. So, no, I am not one of them. But there are a lot of them. They're out there. And they really want to talk to me about this movie!"
Due to the amount of graphics and images included in Superhero Bits, we have to split this post over THREE pages. Click the link above to continue to the second page of Superhero Bits.
A funny skit that pokes fun at Hollywood using Captain America via The High Definite.
Michael Fassbender spoke to IFC.com and CBM seems to think this quote hints that Charles and Erik will join forces again in X-Men First Class 2:
You know what's interesting about Magneto and Professor X from the comic books as well, is there's such a complexity to their relationship. It's not just like clear-cut enemies; they're best friends as well. In the comic books, even after they've had this sort of rift, Professor X asks Magneto to come back and look after the students at certain points. I think there's always that complexity in their relationship. And we want to keep that alive as possible, because that's I think a really interesting thing — the conflict there.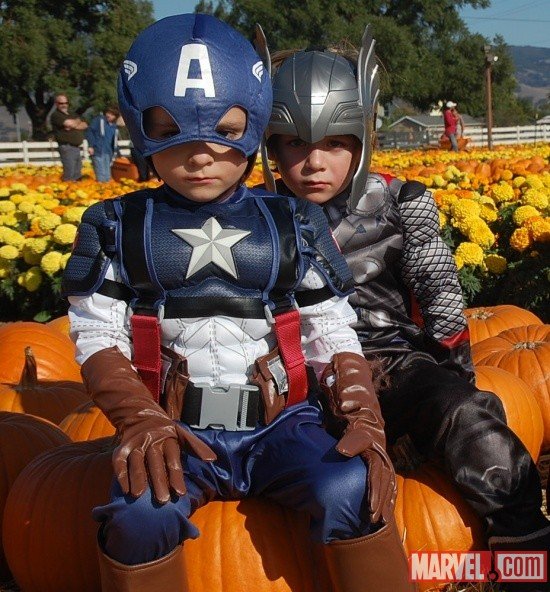 These are the best costumes ever, no? Such great detail on Captain America and Thor from Marvel's site.
The Dark Knight Rises was the movie that shot the most days in Los Angeles during 2011, according to Variety.
Being a fan of superheroes and cartoons and stuff is very bad according to this video (via The Daily What) which focuses on the Teenage Mutant Ninja Turtles.
Does every single superhero have an action figure? No, according to Topless Robot. They've come up with the top 15 Marvel Superheroes who don't have action figured.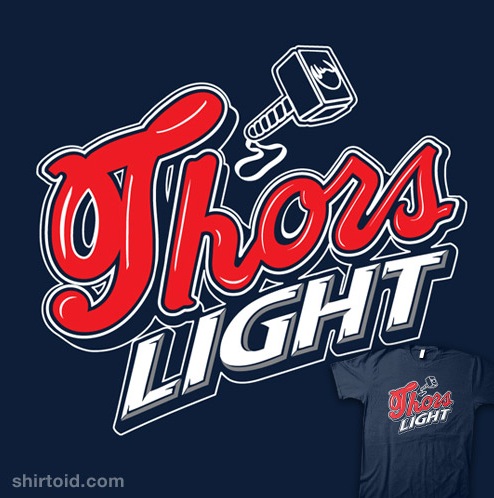 Cool Thor t-shirt via Shirtoid.
Reboots are everywhere but Gamma Squad has picked five '90s comic book movies that could use one (and some are getting them.)
Due to the amount of graphics and images included in Superhero Bits, we have to split this post over THREE pages. Click the link above to continue to the third page of Superhero Bits.
Here's one for the ladies. A DIY Wonder Woman shoe video from The Mary Sue (via Fashionably Geek.)
What are the 10 worst comic book castings in history? What Culture has got the answer.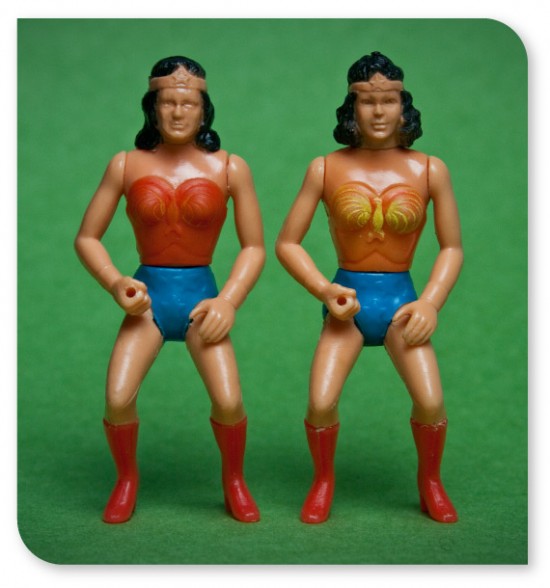 Super Punch surmises this Wonder Woman action figure might be the worst figure ever. Thoughts?Marc Webb revealed to Collider that a new Amazing Spider-Man trailer will be out next month.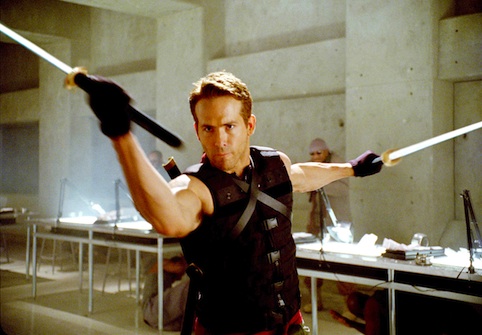 The Geek Files believes Deadpool, starring Ryan Reynolds, will go into production this year.Badass Digest has a fun story on a live-action 70s Marvel team up you never saw. It has connections to David Bowie.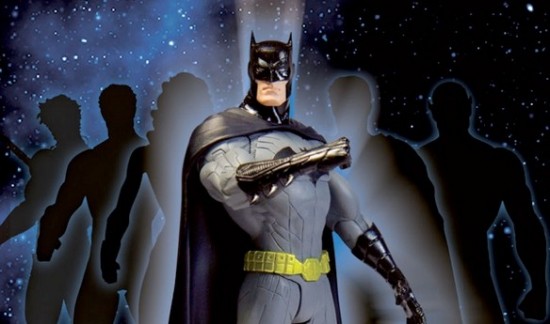 Comics Alliance revealed the first look at the new DC Direct Batman figure.
The Spider-Man: Turn Off The Dark drama continues as producers have countersued director Julie Taymor via Deadline.
Get More: Movie Trailers, Movies Blog
MTV spoke to Joe Carnahan and Liam Neeson about them possibly teaming up for Nemesis.
THE FINAL POST IS A POTENTIAL SPOILER FOR THE DARK KNIGHT RISES.
Joey King dropped a potentially major spoiler about The Dark Knight Rises in an interview with My Entertainment World (via CBM).
I play young Talia al Ghul. I can't give too much away because I promised Mr. Nolan I wouldn't say anything. There are too many secrets about the character and the movie.